Magic abounds in Poland. It's a country where old and new coalesce, and is home to 14 UNESCO World Heritage Sites. It is a destination filled with Gothic cityscapes, medieval castles and where you'll find a city quite literally overrun with gnomes. Mythical dragons, mermaids and bison roam here. Poland is a phoenix that's risen from the ashes of World War One and Two to become one of Europe's fastest growing economies and an affordable European travel destination. This is because unlike many other Eurozone countries, Poland has held onto its own currency. This central European country is often erroneously referred to as being part of eastern Europe most likely as a result of the fact that Poland was part of the Eastern Bloc of Communist-controlled states during the Cold War. On 11 November 2018 Poland celebrated Independence Day and its centenary, after being partitioned for 123 years.
It's hard to write about your motherland without traces of favourable bias. My perceptions are clouded with throw-your-head-back laughter induced by wiśnowka (cherry liqueur) and the light-headedness of a food coma following an overindulgence of pierogi (dumplings) topped off with fried onions, and memories of road trips with family and friends. In Poland affection is expressed through food and hospitality that will warm any winter day.
Cracow (Krakow)
Poland's cultural capital is known by many names: Little Vienna, Slavic Rome and Florence of the North. The radial cobbled streets that lead to the Market Square trace the city's timeline from the 14th century to present day. The city's historic centre and numerous buildings within it have earned UNESCO Cultural World Heritage Site status.
Cracow's Main Square (known as Rynek Główny) is outlined with cafès and restaurants that sell traditional Polish cuisine. Buy a giant pretzel – a popular street food snack, that's sprinkled with either salt, poppy or sesame seeds – from one of the many mobile street vendors as you wander around the streets. Numerous wooden souvenir stalls crowd around Rynek Główny selling wooden marionette puppets, jewellery made of amber from the Baltic Sea, sheep skin slippers, traditional Polish scarves with bright floral motifs, wooden carvings and statuettes of the city's mascot – the dragon (Smok Wawelski) which was slain at Wawel Castle. It's here that you can get your caricature drawn or watch performances by buskers. Cracow's Cloth Hall (Sukiennice) is another popular place to buy souvenirs and trinkets, though as in all tourist hubs they are more likely to be expensive than what you would pay further out of the historic city centre. It's still well worth walking through the building to admire its Renaissance architecture and imagine what it must have looked like when it was an international trading hub.
Ascend the 82-metre-high tower of St Mary's Basilica (Kościół Mariacki) to admire the Gothic, Renaissance and Baroque architecture of the old town square. Horse-drawn carriages frighten pigeons into flight, which settle on the outstretched hands of tourists – provided they are full of grain, which can be brought from entrepreneuring locals.
Cracow unfurls her many tales on one of the many daily free walking tours that begin at the foot of St Mary's Basilica. They range from street art, foodie tours or take you on a journey through macabre Cracow, with tales of ghosts and vampires as well as through World War II and Kazimierz (Cracow's historic Jewish quarter).
The radial, cobbled alleyways lead to the fortress that encircles the city centre and is surrounded by a man-made forest home to hundreds of squirrels. On its outskirts is Jagiellonian University, which is Poland's oldest university and dates back to 1364. Nicholaus Copernicus, the polish astronomer who postulated the sun at the centre of our solar system, studied here. Further along, but still within walking distance, Wawel Hill rises from the waters of the Wisła River (Vistula) – the country's longest and largest river. The grassy riverbanks are quiet retreats and popular picnic spots and the starting point for river cruises, the most popular one being at sundown.
Cracow's legends are intertwined with its history and they are still told as bedtime stories. In the 12th century, a fire-breathing dragon settled in a grotto beneath Wawel Royal Castle (Zamek Wawelski) and terrorised Cracow's young maidens. Skuba, a young shoemaker, coaxed the dragon from his lair with a dead, sulphur-filled sheep. The heartburn caused the dragon to nearly empty the Wisła River, he swelled and exploded. According to folklore, his bones are chained at the entrance of Wawel Cathedral.
Art lovers will be pleased to hear that Cracow is home to more than 2 million artworks across its public artworks, art galleries and museums. The most famous is Czartoryski Museum, which proudly shows off Leonardo da Vinci's Lady with an Ermine as well as Egyptian mummies among other artworks. Another is MOCAK, the Museum of Contemporary Art in Kraków, while the Historical Museum of the City of Krakow (MHK) is found beneath the town square and covers 6 000 square metres.
Set aside a day or two to visit two more UNESCO Cultural World Heritage Sites, both of which are around an hour from Cracow.
Day trip from Cracow to Auschwitz
The Nazi concentration camp at Auschwitz-Birkenau, that was built by the Germans on land annexed from Poland, is a sobering reminder of Europe's tragic Second World War history. Wilted red roses, left by visitors, dangle from the barbed wire fence at the entrance. Rooms of possessions – spectacles, shoes and luggage – are an abacus of the estimated 1.1 million victims of this concentration camp that included Jews of all nationalities, Polish and Soviet prisoners of war, people of other sexual orientations, and racial minorities. It is really well worth hiring a tourist guide or audio guide on your visit to this UNESCO World Heritage Site.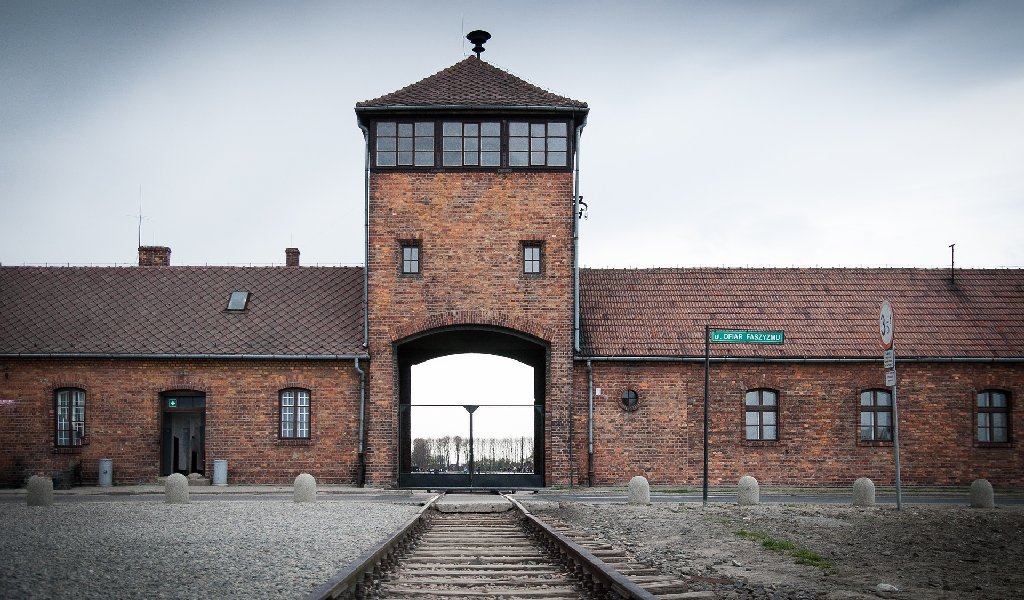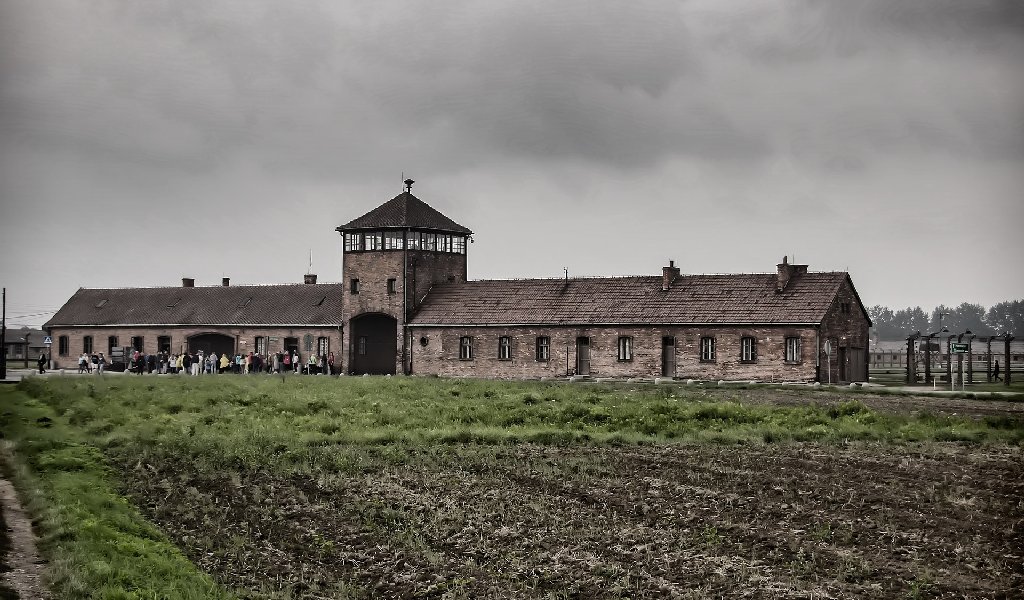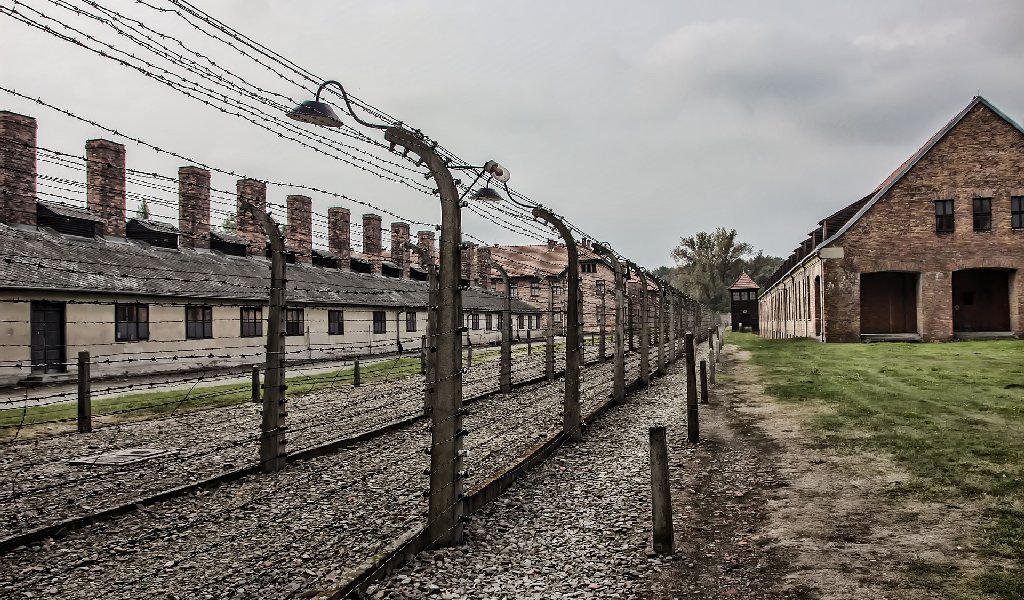 Day trip from Cracow to Wieliczka Salt Mine
Descend 378 steps (or 135 metres) into the earth's cool belly at Wieliczka Salt Mine – worry not, there's an elevator to the top. The chiseled walls tell stories of Polish landscapes and the mine's beginnings in the 13th century – the mine produced table salt continuously until 2007 . Visitors can undertake the tourist, miners' or pilgrims' route on a visit to this UNESCO World Heritage Site. The underground lakes are only outdone by St. Kinga Chapel, which is adorned with salt statues and chandeliers.
Warsaw (Warszawa)
Warsaw is a modern capital city that's characterised by its cosmopolitan nature and cultural flair. The capital's most striking feature is how old and new coalesce. It is a city in love with Fryderyk Chopin. Not only is the international airport named after Poland's most famous pianist and composer, but you can trace his footsteps with the free Chopin in Warsaw smartphone app, which will also take you to the museum in his honour (The Fryderyk Chopin Museum), as well as a bronze statue in the city's Royals Baths Park (Łazienki Park).
It was the first monument to be destroyed by the invading Germans in 1940. Ask any Pole and they'll tell you the legend about how the following day a handwritten signpost placed beneath it read: "I don't know who destroyed me, but I know why: so that I won't play the funeral march [which Chopin composed] for your leader." A replica of the statue, cast from the original mould, was erected in 1958 and every Sunday afternoon from mid-May to the end of September at 12:00 and 16:00 Chopin's piano recitals can be heard waltzing through the gardens – it's a tune of Poland's resilience. Picnic on the lawns after exploring the 76-hectare park with its palace and open-air theatre that floats on the lake.  Chopin deeply loved his hometown. As per his wish, his sister smuggled his heart from France and it was sealed within a pillar of the Holy Cross Church (Bazylika Świętego Krzyża).
Indeed, Warsaw was the hardest hit during the Second World War, with around 85% of its old town reduced to rubble. Valiant reconstruction efforts undertaken by residents, historians, builders and architects used the rubble – making Poland a rising phoenix. The historic centre is an exception on UNESCO's World Cultural Heritage List as it's the only urban complex that has been almost entirely reconstructed.
The 14th-century toffee-coloured Royal Castle (Zamek Królewski) – which houses spectacular artworks and period furniture – looks out onto the Old Town Square (Rynek Starego Miasta), where King Sigismund's column stands tall. Circumnavigate the square in a horse-drawn carriage before settling down for a glass of refreshing compote and people watching at one of the countless open-air cafès that spill onto pedestrianised walkways and outline the town square.
Close to half of Poland's capital is made up of green spaces, which comprises of 88 parks, 242 squares and greens, 12 nature reserves and seven Natura 2000 areas – which are protected natural areas within the European Union. One of which is the 28 km-long segment along the Wisła (Vistula) River, which is necklaced with eight natural beaches that are ideal for a picnic or sundowners. Its banks are also made up of 6km of walkways and a 34km bicycle trail. The newest section of the Vistula Boulevards is a 1.2km promenade that includes two amphitheatres, a fountain, trampolines, as well as food and exhibition pavilions. It runs all the way between the Poniatowski and Śląsko-Dąbrowski bridges.
Despite its efficient public transport network of trams, trains and buses, Warsaw is bicycle-friendly city with a 530 km-long cycle network and over 5 000 public bikes, which includes 100 electric bikes, 60 children's bikes and 45 tandem bikes. Renting a public bike, part of the Veturilo network, is easy, affordable and accessible, with the first 20 minutes of every ride free and bikes being available 24 hours a day, 7 days a week. Renting a bicycle for four hours costs less than a cup of coffee in most cities.
The Praga district, found on the eastern bank of the Vistula River, showcases Warsaw's alternative side and has become popular for its arty alternative atmosphere, street art and murals, grunge and gentrification. Old warehouses and residential buildings have been converted into museums, art galleries, restaurants and bars, show rooms, shops and modern apartments. Your first stop should be the Soho Factory arts complex and its Neon Museum with its large collection of Neon signs. The best way to explore the area is on foot and on a free Alternative Warsaw walking tour.
Then, journey beyond the old city's defensive walls into contemporary Warsaw. Warsaw's historic landmarks stand parallel to its communist architecture and glass skyscrapers. It's here that you can visit the Palace of Culture and Science (Pałac Kultury i Nauki), which remains Warsaw's tallest building. It was gifted to the nation by the Soviet Union in 1955 and is a stark reminder of Poland's post-war Soviet history. You can easily spend a day in the high-rise building exploring its museums, cinemas, theatres, spas, shopping mall and restaurants. Photograph the cityscape and watch the sunset from the observation deck on the 30th floor.
Navigate the Poland's capital by downloading the free Warsaw Tour smartphone app.
Wrocław
The best way to explore Wrocław is by water – whether it be by kayak, row boat, motor boat or water tram – along the canals of the Ostra River through the Old Town. Alternatively, you can enjoy sundowners on the moored Arka (Arc) floating restaurant.
Much like Venice, this Island City spans 12 islands and has 100 bridges and 33 gangways. You may even spot a lamplighter, dressed in traditional garb, on Cathedral Island (Ostrów Tumski) – the oldest part of the city – walking from one lamp to the next. The lawns outside the Wrocław Cathedral or the riverbanks are the ideal place to eat a packed lunch.
Climb St. Elizabeth's Church (Bazylika Św. Elżbiety) tower to the observation deck located at 75 metres  for views of the Main Market Square (Rynek), which dates to the 13th century and features the medieval Old Town Hall (Ratusz) and colourful townhouses. While Wrocław may be an old city dating back to the 10th century, it is young at heart, just like its 130 000-strong student population.
Perhaps this is why Wrocław has numerous 24-hour bars that are open every day. The statue of the naked swordsman (Fontanna Szermierza), which stands outside the University of Wrocław (which has produced nine Nobel Prize laureates), represents a wealthy former student, who bet everything but his sword during a drunken card game. Needless to say, he lost. It's a warning to students not to make poor decisions, yet even they have been caught trying to make away with his sword.
The city is perhaps best known for its dwarves (krasnale). Locals joke about how the city is ruled by dwarves. The metal statues pop out from beneath windowsills, slide down lamp posts, peep from behind street corners and wave from a distance. You can find this legion of little people throughout the city in locations that relate to their profession or disposition: there's a pigeon keeper, sleepwalker, maritime captain, botanist and banker. There's also a locksmith, mailman, professor and school boy. One rides a chopper, another twirls his beard while contemplating life and yet another naps on a dinner plate after a meal. All add a magical aspect to the city. Their population currently stands at 163 and is growing with each year. Take the dwarf tour or download the free smartphone map (www.krasnale.pl/en/) to discover them at your leisure.
Bialowieża National Park
Herds of woolly European Bison freely roam what was once royal hunting ground. The 152km2 Bialowieża National Park – which only covers a sixth of the forest by the same name, and also stretches into Belarus – is Poland's oldest national park. The last wild European Bison died in 1919; yet after decades of breeding and conservation efforts, the park is home to a population of around 500.
The park remains Europe's last temperate primaeval forest, meaning its inner reaches have grown for around 800 years with no human interference. This UNESCO Natural World Heritage Site boasts 52 mammal and 120 bird species. The moss-covered forest floor – there are around 200 moss species in the park – is one of the park's distinguishing features. Besides your footsteps, bird calls and the occasional distant grunt, silence pervades. There's a sense of seclusion on each of the four guided walking trails into the depths of the forest. Along the two cycling trails – of 18km and 38km – you'll pass a trickling river, a wooden village of bygone days and an Evangelical cemetery.
Skiing in Poland (The best Polish Ski Resorts)
Skiing and winter sports in Poland are much more affordable than in other Eurozone countries that have the Euro. Poland boasts world-class skiing facilities, resorts and accommodation options. Ski resorts, mountainous national parks and popular hiking trails have a schronisko, which is a wooden mountain cabin that usually comprises of a restaurant and lodging. Here you can buy traditional Polish food, and grzaniec/grzane piwo (heated/hot beer) that contains either honey, a dash of homemade raspberry syrup or a variety of species such as cloves and cinnamon.
While Zakopane, in southern Poland – which quite literally translates to 'buried' because its mountain peaks are buried beneath snow in the winter – is the most well known skiing and winter destination. It also offers spectacular hikes that can be undertaken in the summer months, particularity to Morksie Oko.
Szczyrk Mountain Resort, in southern Poland, is the country's largest ski resort with 37km of ski slopes of varying degrees of difficulty (suitable for beginners and advanced skiers) that is located between an altitude of 524-1 257 metres. It is the closest ski resort to my hometown of Bielsko-Biała (as it is only 20km or 30mins away) and my parents have spent many a winter holiday here. Naturally, it also offers spectacular views and hiking trails in the summer.
There are more than 250 ski resorts in Poland. Below is a list of some of the most popular ones.
Beskidy, Białka Tatrzańska, Karpacz, Ustroń, Rąblów, Wisła, Krynica-Zdrój, Zieleniec
When to visit Poland (weather and climate)
Poland is a year-round travel destination, no matter when you decide to visit. Each season offers something unique from spring flowers to autumn foliage and winter sports. Temperatures are cooler in the northern Baltic region. Summer is the wettest season with afternoon showers.
The best time to go to Poland is during spring and summer time from March-August.
Low Season (November-February): If you love winter sports and want to experience a white Christmas and New Years Eve, as well as Christmas markets, this is the time to go. Be sure to pack your warmest clothes, as temperatures can drop to well below 0 °C .
Shoulder Season (March and April, October): The spring and autumn months experience temperate temperatures with an average of 15/20 °C. The shoulder months are perfect for those travelling on a budget or backpacking through Poland. This is the ideal time to avoid the crowds of the peak season, especially in the main cities and tourist attractions.
Peak Season (May-September): You can expect long summer days in Poland with the sun setting around 8pm and average temperatures reaching the mid to late 20s and early 30s.
Visas for Poland
European Union citizens and those from the following countries do not require a visa for a trip to Poland of 90 days or less. Confirm this with the Polish embassy in your country of citizenship before planning your trip.
Antigua Barbuda, Argentina, Australia, Bahamas, Barbados, Brazil, Brunei, Canada, Chile, Colombia, Costa Rica, Dominica, East Timor, El Salvador, Grenada, Guatemala, Honduras, Hong Kong (Special Administrative Region), Israel, Japan, Kiribati, Macao (Special Administrative Region), Malaysia, Marshall Islands, Mauritius, Mexico, Micronesia, New Zealand, Nicaragua, Palau, Panama, Paraguay, Peru, Saint Kitts and Nevis, Samoa, Sao Tome and Principe, Seychelles, Singapore, Solomon Islands, South Korea, St. Lucia, St. Pierre and Miquelon, St. Vincent and Grenadines, Taiwan (for holders of passports which include an identity card number), Tonga, Trinidad and Tobago, Tuvalu, United Arab Emirates, United States of America, Uruguay, Vanuatu, Vatican and Venezuela.
Tourists to Poland require a Schengen Visa. If you're travelling from South Africa, apply here: www.pretoria.msz.gov.pl and from elsewhere in the world, apply here: www.msz.gov.pl/en/travel_to_poland/visa/.
Currency and what to budget for Poland
Poland is easy on the wallet, when compared to other European destinations, as despite being a member of the European Union it has retained its national currency, the złoty (zł or PLN). ATMs are widely available and credit cards (authorised for international transactions) are widely accepted in hotels, restaurants, shops and tourist attractions.
Below are average daily budgets, be sure to include a budget for the entrances to various tourist attractions and sundries.
Budget: around 150zł (hostel dorm room or guesthouse: 50zł; meals in milk bars: 40zł; train/bus/tram/subway tickets: 30zł)
Mid range: around 200-300zł (room in a pensjonat (pension) or mid-range hotel: 100–120zł; restaurant meals: 80zł; rain/bus/tram/subway tickets: 30zł)
Top end: around 350zł (centrally-located, high-end hotel room: 200zł; meals in the best restaurants: 100zł; train/bus/tram/subway/taxi: 50zł)
The average exchange rates, at the time of writing (November 2018) are as follows:
1 ZAR = 0.28zł  /  1 USD = 3.80zł  /  1 € = 4.25zł  /  1 £ =  4.88zł
Transportation and getting around Poland
Like all European cities, Poland has an extensive public transportation network that covers the entire country. Polish trains (known as PKP: www.pkp.pl – website available in a number of languages) travel between the largest cities (InterCity, Eurocity and Express InterCity), while slower regional trains serve smaller towns.  Train schedules can be viewed online and tickets can purchased ahead of a trip.
You can buy paper bus tickets from newspaper kiosks for Poland's regional and local buses (PKS: www.pks.pl). Make sure you validate them upon entering the bus as plain clothes conductors can ask to check them at any time. Warsaw has an underground metro system while Cracow has trams.
An international drivers license is required to rent a car in Poland with many international car rental companies available at airports and in cities.
BlaBlaCar is a popular and widely trusted carpooling smartphone app, though always exert caution when travelling with strangers.
Polish food
Polish food is hearty: think thick hashbrowns the size of your plate topped with goulash, soup served in a hollowed-out rye bread loaves, porcini and cabbage-filled dumplings, and for those with a sweet tooth steamed, fluffy yeast dumplings drenched in stewed berries with a dash of icing sugar and freshly whipped cream. While meat is commonly served with most dishes there are many traditional vegetarian options available from soups to pickled salads, as well as more and more vegan restaurants. Most restaurants will have English translations or pictures of their dishes.
Polish meals consist of a cold first breakfast, a hot second breakfast (at about brunch time) with lunch being the largest and main meal of the day. Lunch always consists of two courses, soup being the first no matter how hot or cold it is. Dinner is usually a cold plate of rye bread, cheeses, cold meats and vegetables, such as pickles, tomatoes and horse radish.
Milk Bars (bar mleczny) serve traditional home-made Polish food at an affordable price, such as pierogi (cooked dumplings with various sweet and savoury fillings), kluski na parze or pampuchy (steamed yeast dumplings topped off with a savoury or sweet sauce), kopytka (hoof-shaped potato dumplings normally topped with porcini mushroom sauce), zupy (soups), bigos (Polish hunters stew made from cabbage and a variety of game meat), kotlety schabowe (pork schnitzel), gołąbki (cabbage leaves filled with minced meat or mushrooms and rice, drenched in a homemade sauce made from fresh tomatoes), kaszanka (Polish blood sausage), placki ziemniaczane (large hash browns drenched in goulash or sour cream, which can also be sprinkled with sugar), kasza gryczana (buckwheat, usually topped off with fried onions and bacon bits, best eaten with a glass of kefir). Milk Bars are my favourite places to eat in Poland as they serve authentic Polish cuisine, just like my babcias (grandmothers) used to cook. They are ideal for those travelling on a budget.
Also keep a look out for a pierogarnia, which solely serves Poland's much loved pierogi. You'll usually find a menu of meat, vegetarian and sweet/dessert pierogi. The three most popular pierogi are: pierogi z Kiszoną Kapustą i Grzybami (dumplings with sauerkraut and porcini mushrooms), pierogi z mięsem (dumplings with minced meat) and Ruskie pierogi (literally translated to Russian dumplings, these pierogi are filled with a mixture of mashed potatoes, savoury cheese and fried onions). Pierogi are traditionally cooked and covered in sour cream or fried onions. Dessert pierogi are also very popular with fillings that include: sweet curd cheese with a touch of vanilla, strawberries,  raspberries, blueberries, cherries, cinnamon apples and raisins.
If you enjoyed this post, please pin it for later!