If you're looking to wind down on a Sunday evening Club Palm Hongdae is the ideal place for a chill out session. The jazz club boasts a talented line up of well-known Korean jazz bands, solo musicians, music students (most of whom are studying at Hongik University, or Hongdae), as well as foreign singers from time to time. You'll also find pianists, guitarists and saxophonists here during the evenings from Wednesday to Sunday. The Sunday Jam session begins at 20:00, with another following from around 21:30. I first discovered Club Palm when my friends and I went to support our dear singer friend, Lynn Cardona. Club Palm has a gig guide on their website (see link at bottom of post), although it's in Korean, so you may have to ask a Korean friend to translate.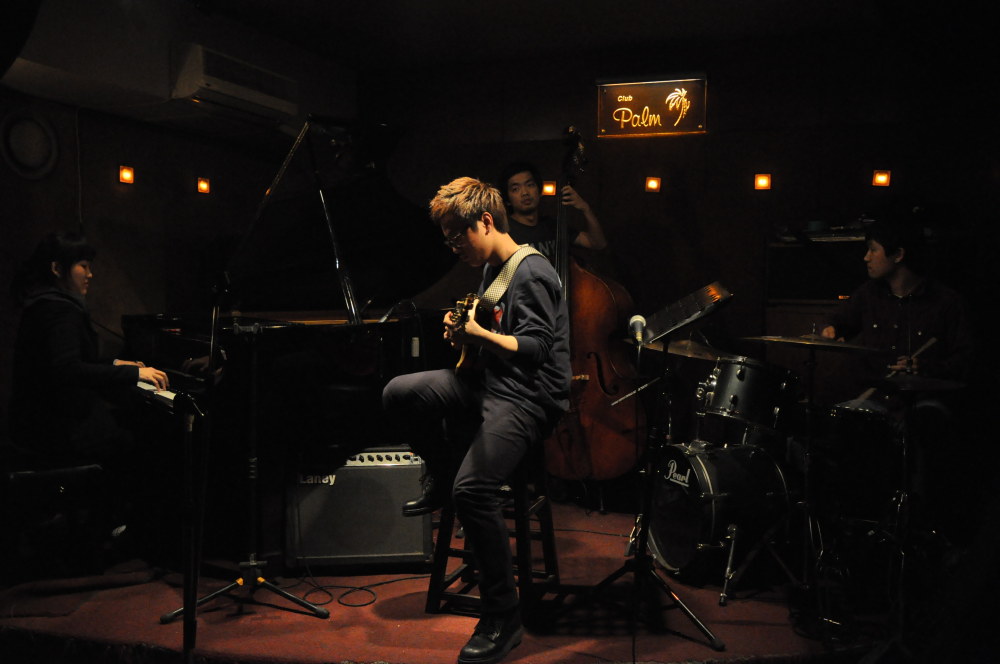 Don't be fooled by its small appearance of the venue – it's deceiving like a magician's hat. Club Palm can accommodate up to 80 people. If you're going on a weekend night it might be a good idea to phone to reserve the best seats in the house. Otherwise you can do so online (but again if your Korean is sufficiently good enough). Due to its size Club Palm can get a bit smoky for non-smokers, but that's what the 'front porch' outside is for. It's ideal on summer and autumn evenings. At Club Palm you can enjoy a wide selection drinks from Cognacs and tequila to wines, cocktails and even Rooibos tea. As a South African that put a huge smile on my face, although for the price you may want to stick to an alcoholic beverage, so that you feel like you're getting your money's worth. And if you get peckish you can always appetizers like nachos with salsa, beef jerky or a cheese platter. I've returned a few times since. Cheers, here's to hoping you grow to love Club Palm as much as I do!
Contact details: +82-(0)2-336-9016
Club Palm Hongdae Facebook page (not very active though)
Entrance: Free
Address: 1st floor, Seogyo-dong, Mapo-gu, Seoul, 366-23. It's really close to Hongdae Park. You can't miss the neon lit palm at the entrance. And here's the address in Korean to give to the taxi driver: 서울 마포구 서교동366-23 층1.