Hundreds of South African Instagrammers and photographers packed their tripods, memory cards, and battery banks ahead of a cross-country road trip to Graaff-Reinet in the Eastern Cape Province. They drove from Cape Town, the Garden Route, Port Elizabeth, Durban, Johannesburg and elsewhere. The reason was the first national Instameet, which was hosted by South African Tourism and my friend Craig Rodney, who curates @SouthAfrica on Instagram.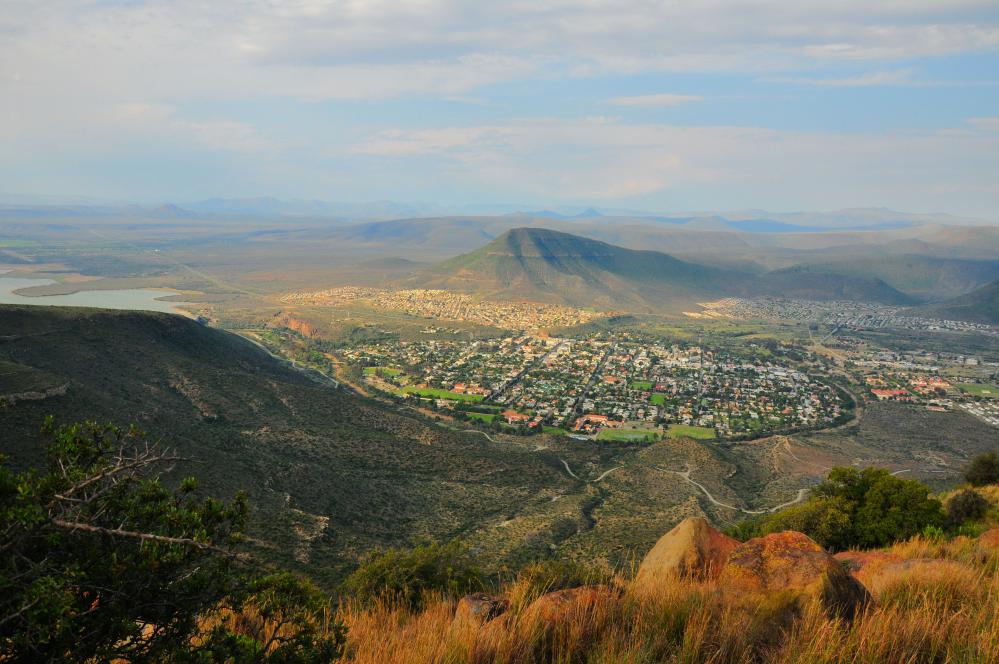 This Great Karoo town in South Africa's desert heartland was to be our muse for the Heritage Month long weekend in late September. Two hundred and thirty six Instagrammers signed in at registration and there were a few others too. Part of the fun was meeting friends that I had only known through the digital realm of Instagram: there were reunions as well as a few cases of mistaken identity.
I imagine that some of the town's older residents didn't quite know what was going on as their peaceful town was being over run by creatives, but their hospitality was unwavering and many locals shared their stories and experiences of the town. I'm sure they were also pleased with the influx of visitors and attention the area was getting on social media. Some of the restaurants even had to close for a siesta to replenish their supplies, I suspect that we ate a lot of Karoo lamb. This is one of the best places in the country to eat it, after all.
Watch this video about the shenanigans we got up to. Credit: Gareth Pon & Co.
Graaff-Reinet
Our tour guide, Chantelle Marais, lead us through what is South Africa's fourth oldest town. She explained that it was the furthest frontier from Cape Town when it was established in 1786. The Dutch Reformed Church, which is the focal point of this predominantly sheep farming town and can be found at the end of Church Street, is a national monument. It's also probably the most photographed landmark in town. Graaffies – as I affectionately prefer to call it – has the highest concentration of national monuments in the country. Can you guess how many? 220! Yip, that's right, 220 in a town of 40 000 people.
Best of all, it's the only South African town that is surrounded by four parks, the most popular of which is Camdeboo National Park. We enjoyed sundowners at the Toposcope look out point and a group photo shoot overlooking the granite tors that make up the Valley of Desolation. You know what instagrammers are like, they'll do just about anything to get that perfect shot, so there was a lot of jumping, throwing hands up into the air and drone flying.
The thing I liked most about Chantelle is that she epitomises the Afrikaans maxim: 'n Boer maak 'n plan. Despite not getting much sleep, as we were squeaking our sneakers on the dance floor until the early hours of the morning, we awoke at 04:30 as Chantelle promised to sneak us into Camdeboo well before it's official opening time of 06:00 to catch the sunrise. The town was engulfed by a blanket of cloud, but as we drove on we broke through the clouds and watched the sun emerge from its slumber.

The last time I was in Graaff-Reinet was in 2012 on assignment for Forbes Africa Magazine, you can read some of my blog posts from that trip here.
***
I was hosted by South African Tourism, I maintain full editorial control of all content published on this website. You can find more of my photographs from this road trip on my Instagram account by using the #EagerJourneysSA hashtag and read more about it at my Meet South Africa post.