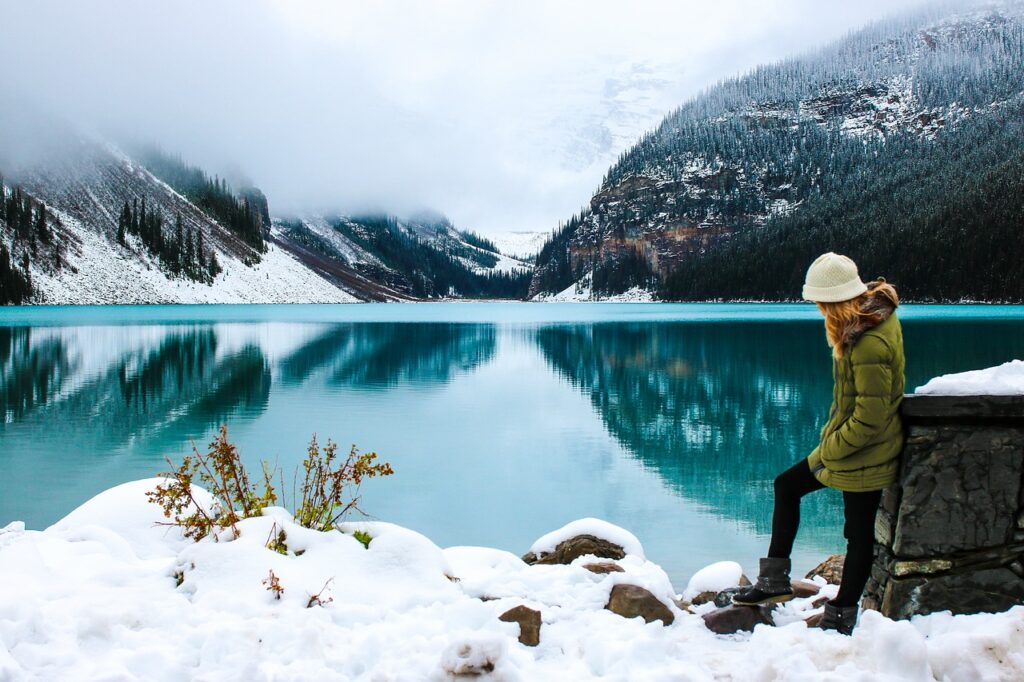 The Solo Female Traveller trend is growing. At the end of last year I wrote a comprehensive post about The Rise of Solo Female Travel outlining tips and trends. It talks about how more women, of all races, ages, occupations and with various interests are booking trips and doing it alone. They're not waiting for anyone or forgoing a trip because a friend or family member can't join. The female solo traveller now makes up a large portion of the travel and leisure market, as numerous travel services and tour operators are finding. In recent years, as detailed in my previous post on solo femal travel, there were 50% more female solo travellers than male solo travellers.
This collaborative posts details the experiences of female travel bloggers from around the world, on their adventures as solo female travellers. They have kindly shared their ultimate destinations, as well as tips and tricks on how to make the best of your trip. If you've never travelled alone, take courage from their journeys and book that trip, even if you join a group tour as your first solo trip. Of course, it goes without saying that although this post is written with solo female travellers in mind, it is essentially for anyone who loves travel and wants to see more of the world.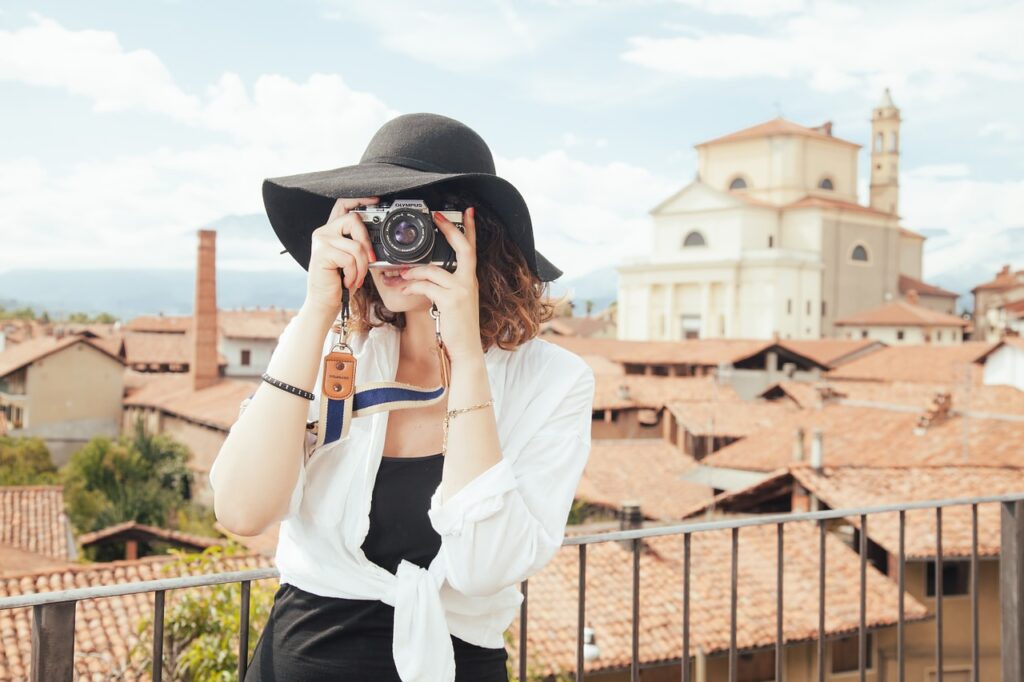 Asia
Vietnam, Hanoi
Contributed by Ann Marie Murphy from Eco Conscious Traveller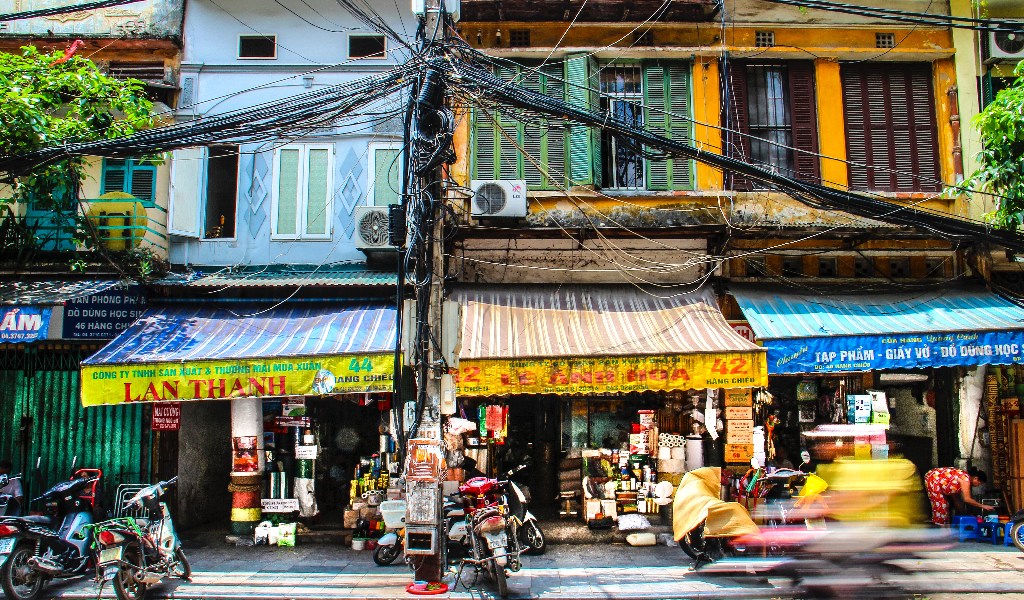 Vietnam's capital, Hanoi, in the northern reaches of the country, is a great place to visit as a solo female traveller. It's easy to make friends at the many backpacker hostels that line the streets of Hanoi's Old Quarter.
Otherwise, you can make new acquaintances over delicious (and super cheap) food. Make sure to try traditional Vietnamese pho or Bahn mi, which is a local sandwich. Both will only set you back a dollar or two. Hanoi's Old Quarter is also an awesome place to hang out as cafes are sprawled on every corner and along each street. You can visit more established and cosy cafes, such as Cong Caphe, which has numerous outlets around the capital city. Or simply find a random, small local place that suits you best.
Though the city is a bit crazy with all its traffic, you'll still enjoy the vibes especially as it's really easy to move around. Just download the Grab app on your smartphone and a motorbike taxi will pick you up within minutes to transport you anywhere for around one US dollar. Just note that you need a Vietnamese sim card to register on the app, but they're pretty cheap – as with many other things in Vietnam.
From Hanoi it's also easy to organise a day or overnight trip to one of the many beautiful destinations within arm's reach from the capital city. Sapa, is famed for hill trekking, I recommend visiting the magnificent Ninh Binh and Mai Chau on your way back to Hanoi. While Halong Bay is filled with floating junkets of which postcards are made.
Indonesia, Bali
Contributed by Sara from Our Kind of Crazy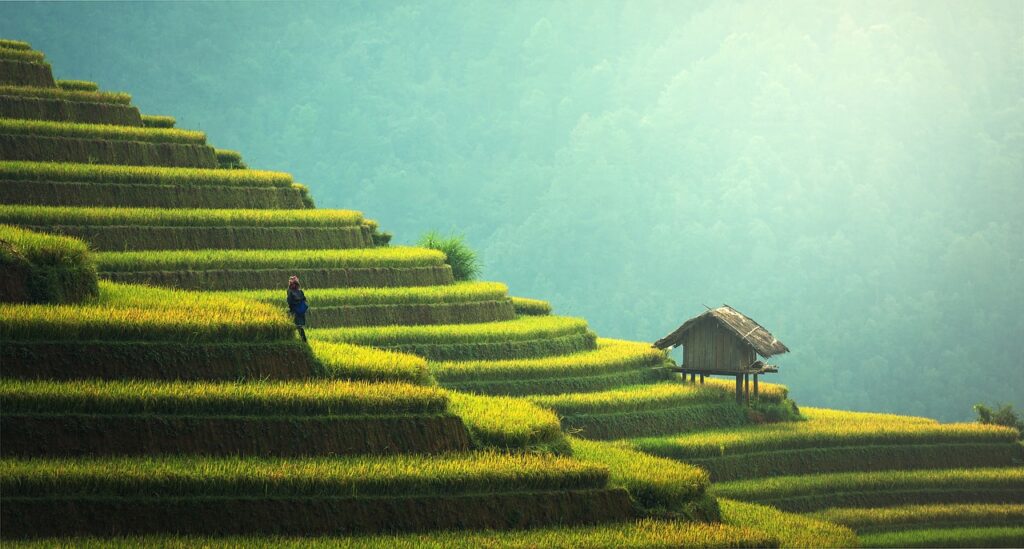 If you're looking for a safe and affordable place to head on a solo travel experience that is frequented by many other travellers, Bali is an ideal choice! Being a solo female traveller in Bali is great because it's so easy to meet people and plan activities together.
Bali is easy to get around, rent a cheap scooter, hire a bicycle or make use of taxi services. There's so much to do and see, from relaxing in beach towns and hanging out in the monkey forests to hiking volcanos. You can spend time in the rice fields, enjoy budget-friendly spa treatments or hop on a ferry to spend the weekend on some of the surrounding islands. Indonesia is made up of 17 508 islands, after all.
The archipelago is a famous destination for digital nomads too, as there are several co-working spaces with good internet to which entrepreneurs from all over the world flock. And many of them are also very health conscious, so you'll find no shortage of entertaining yoga and meditation classes as well as healthy restaurants. Bali will be a place you won't want to leave!
South Korea, Seoul
Contributed by Max Gandy from Dame Cacao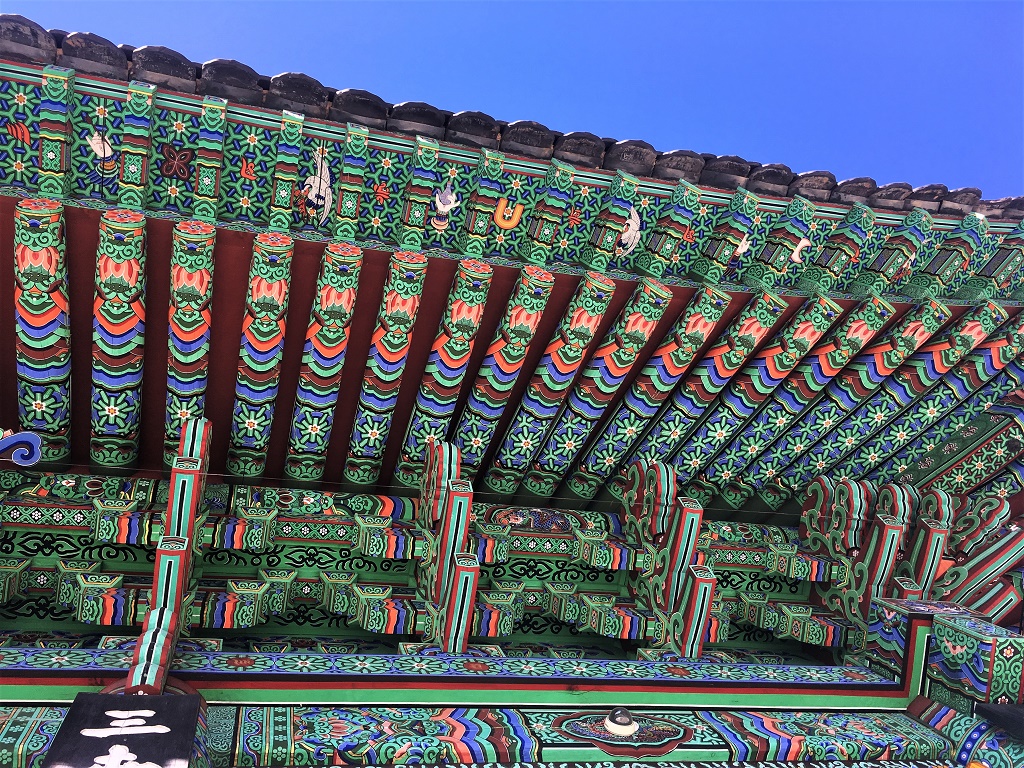 Seoul is one of the safest cities in the world, despite being one of the largest. Living in the bubble of South Korean security over the last few years might have spoiled me for other countries. In Seoul, you can spend anything from a few days to a few years soaking up all the temples, traditional dishes and nightlife found in every corner of the city. If you're trying to vacation on the cheap, Seoul has many free temples, historical areas and activities, while most local restaurants serve filling meals for between $5-8.
Koreans find great pride in their culture and language, making it easy for any traveller to find those authentic experiences we're forever in search of, even in a city as cosmopolitan and accessible as Seoul. Even though it's a developed country, its technological leaps are still a fairly recent transformation. Seoul accommodation (especially the traditional hanbok) is still very affordable, while public, fast internet is the standard, making South Korea ideal for a solo female traveller or a digital nomad looking for their next home. Just remember to bow when greeting people, and take your shoes off when you head inside. Yeohaeng jal kaseyo (travel safely)!
Chiang Mai
Contributed by Maire Bonheim from Temples and Treehouses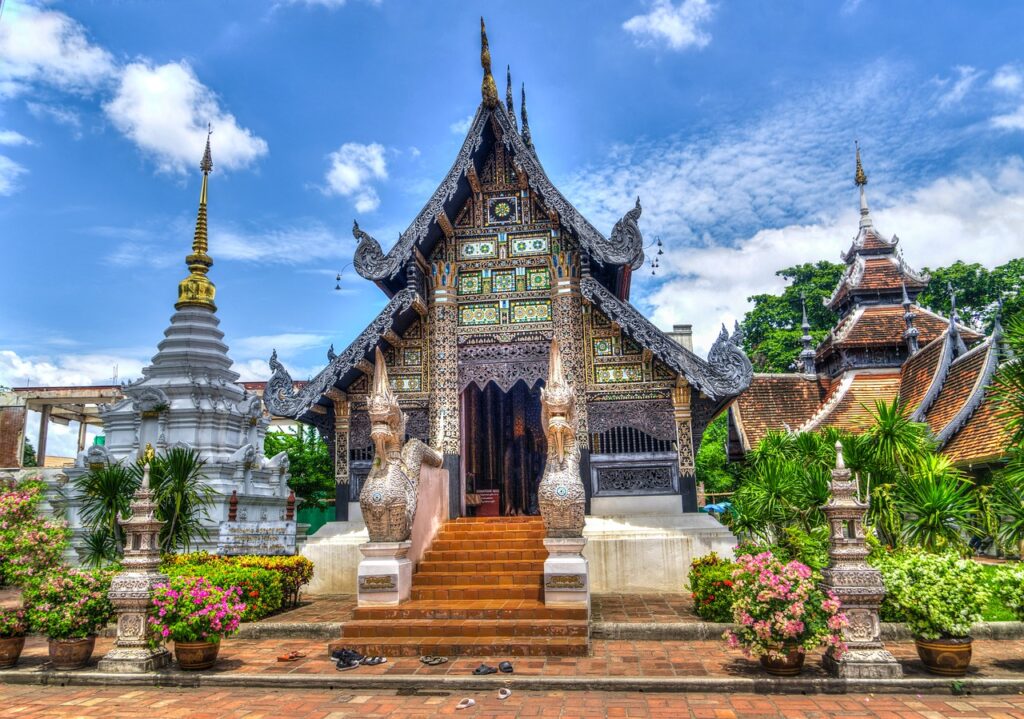 Anyone will tell you that Chiang Mai in northern Thailand is a perfect destination for solo female travellers. Though it's a big city, you can get around on foot pretty easily and most of the city's tourist attractions are within the walls of the Old City. Think quaint winding streets, quirky shops, cafes and coffee shops, and beautiful glittering temples.
It's also a great budget destination, with cheap hostels and boutique hotels at reasonable prices, even within the centre of old town. During an evening walking street market, you can feast on mango sticky rice, curried noodles, coconut ice cream and more. I loved visiting as a solo female traveller because there was so much to see and do, and it was easy and affordable for me to get to on my own.
Temples in Thailand require you to cover your shoulders and knees to show respect when you enter. Chiang Mai is a city of golden temples. As you never know when you will be tempted to go inside, I recommend dressing in a loose maxi dress with long sleeves, or bringing a scarf or kimono cover-up with you at all times, when you're out exploring. Also wear shoes you can easily slip on and off.
You can fly to Chiang Mai from Bangkok, take an overnight bus, or wind your way north on the train over a couple of days, making stops at other famous northern Thailand destinations along the way.
China, Dali
Contributed by Anna Liddell from My Travel scrapbook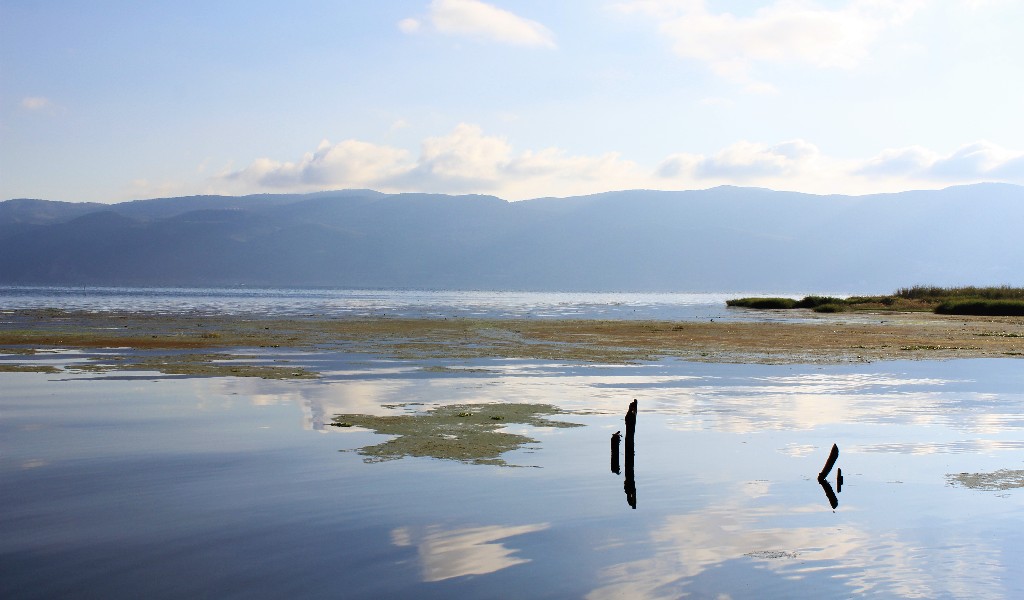 There are many beautiful places in China that are perfect for solo female travellers. One destination in particular, nestled in the Himalayan foothills in Yunnan, is Dali. It is situated on the spectacular Erhai lake in the South of China. Dali is an ideal destination for solo female travellers who love old architecture, spending time in nature and incredible temples. Many backpackers have fallen in love with the town making it is easy for solo female travellers to make friends on their travels.
There are many things to do in Dali Old Town, which is full of spectacular architecture, quirky coffee shops and traditional stores. Equally for those solo female travellers looking to experience peace and tranquility, it' all possible in Dali. To the west of the town are the beautiful Cáng Mountains. Perched on the mountainside are the mighty Dali Pagodas. The three pagodas stand proudly and have been worshipped for centuries. They will be appreciated by travellers looking for a place for quiet mindfulness, as you walk around each pagoda clockwise three times in accordance to Buddhist tradition. I met a local solo female traveller and together we walked around the pagodas in silence each internally muttering prayers. This wonderful experience is something all nature loving, spiritual female solo travellers will delight in.
India, Goa
Contributed by Helene D'Souza from Masala Herb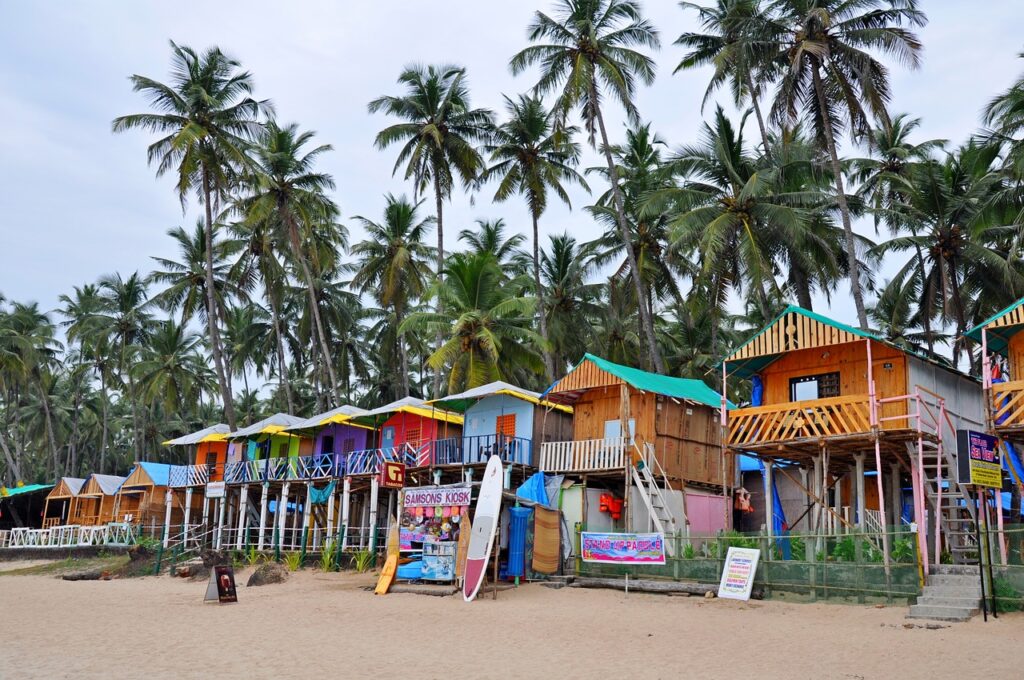 I travelled as a solo female traveller for the first time to Goa back in 2007 when I was 19 years old. Goa has changed since then but in a good way. The sunny Indian coastline state has become more comfortable than I remember it. I recommend staying in well located places such as Anjuna, Vagator and Mandrem, where you can find better rooms and flats to rent, which may (hopefully) have a good wi-fi connection as well as an inverter or a generator, if you're lucky, due to frequent electricity cuts. Anjuna and Vagator boast a multi-cultural expat community. Rent a bike and go explore the beaches in north goa. Just make sure to carry an international license and wear a helmet because the government and police are enforcing laws to turn Goa into a top Asian destination – especially or female tourists.
Europe
Germany, Berlin
Contributed by Amélie Gagné from Mostly Amélie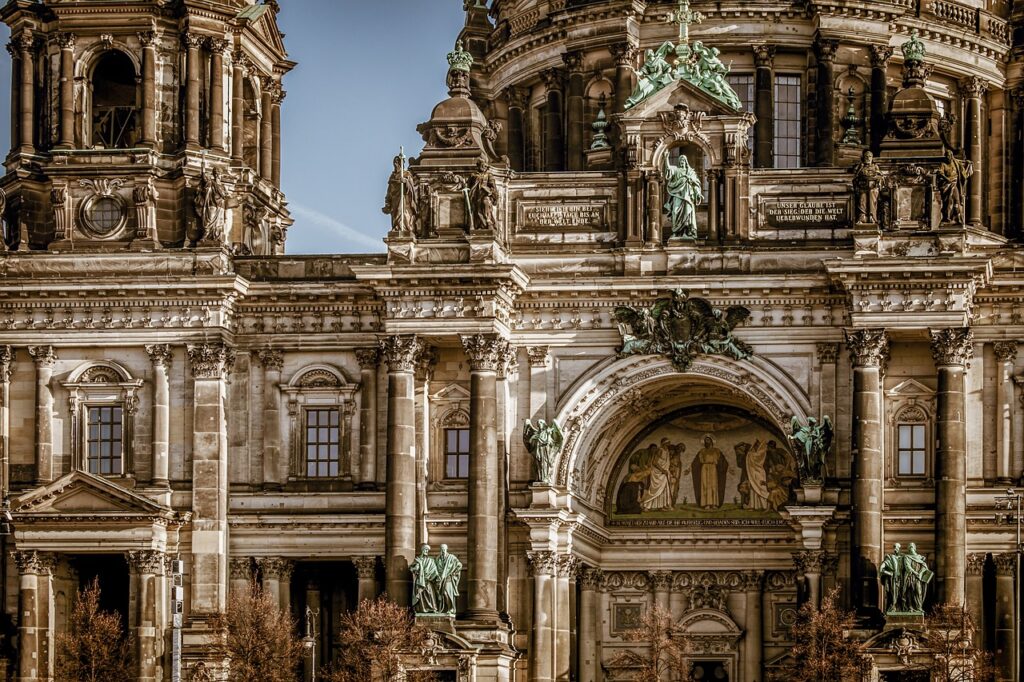 Ah, Berlin, the single people's capital of the world. Did I just make that up? Perhaps I did. But the fact remains that the German capital is a wonderfully safe place to travel alone as a woman. In Berlin, hedonism reigns supreme and anything goes. Nightclubs that open at 10pm on Friday night and only closes at 10am Monday morning? Check. Plenty of wonderful spas and saunas where co-ed nudity is common currency and nobody will even bat an eyelash at you for strutting in the buff? Double check. A ton of amazing hostels, Airbnbs, and hip hotels? Hells yeah.
Freelancer, digital nomad or solo female traveller? Berlin is fast becoming the main tech and startup hub of Europe and you'll find co-working spaces and cafes (and many other expats and lady boss travellers) at every street corner. But that's not it. Berlin has amazing sights to boot, from the most historical ones such as Brandenburg Gate, the Reichstag or East Side Gallery, to the more modern ones such as Alexander Platz, the fun Mauerpark weekend karaoke and Friedrich Strasse. Berlin has it all, and the city's vibe is so inviting, open and friendly, that you're likely to come alone, but leave with dozens of new friends!
France, Paris
Contributed by Randi Delano from Just a Pack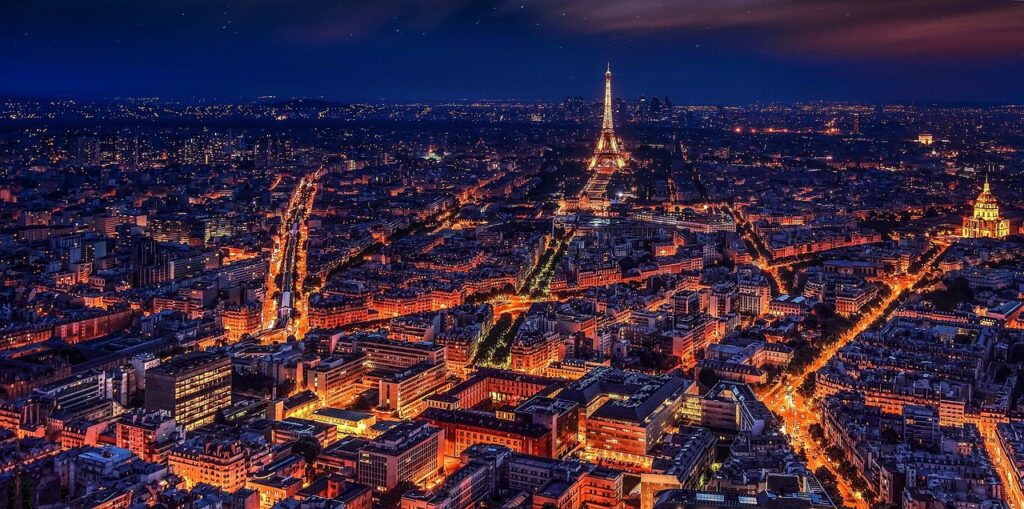 Paris isn't the first destination that comes to mind when planning a solo female travel trip. It's a prime choice for honeymooners and couples in love, after all. My first trip to Paris was, coincidentally, also my first solo travel experience. I couldn't have asked for a better one because Paris is the perfect destination for love, self-love that is. What better way is there to pamper yourself than with French pastry, food and wine, or with arts, and age-old architecture?

French pastries can be found on just about every street, but for the classic French macaron head to Ladurée Paris. For vegans, such as myself, VG Pâtisserie – Pâtisserie Végétale is perfect for classic croissant, almond croissant and pain au chocolat. As far as French food goes, the city is your oyster. Paris is full of bistros and brasseries that spill out on to cobbled streets. The latter offers a more casual atmosphere with classic French dishes in which you can indulge.

Once your tastebuds are satisfied, roam the streets of Parisian neighbourhoods such as Montmartre, Le Marais, and the area surrounding Canal Saint-Martin for a big slice of Parisian life and a happy helping of stunning architecture. When your feet can take no more, duck into one of the many museums in Paris such as the Maison Européenne de la Photographie or the Musée National Picasso. Find a work of art that moves you, plant yourself in front of it and admire I as you reflect on your experiences in this incredible city.
Hungary, Budapest
Contributed by Pashmina from The Gone Goat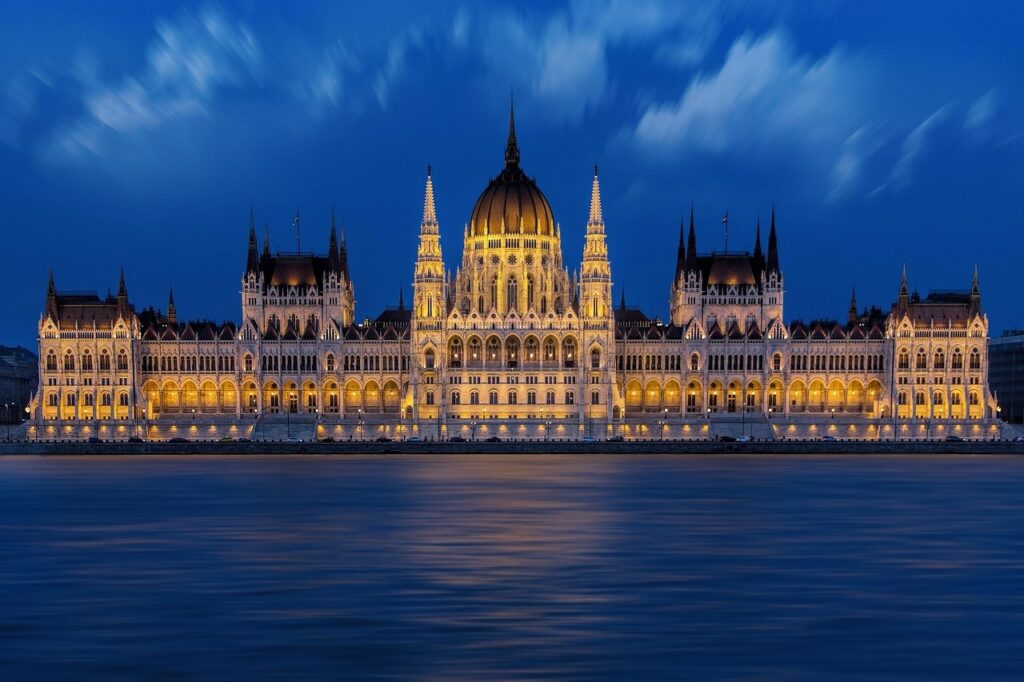 Europe has countless destinations that will colour your travels with wonder and awe. Budapest fits the bill as one of the best travel destinations if you're a digital nomad, or if you're on a solo trip as a female.
The city has two personalities: Buda and Pest. You can choose to stay in the quaint and quieter streets on Buda or engage in a night of fun and frenzy by hanging out at some of the coolest ruin bars in Pest. Budapest attracts a party crowd. Located in the Jewish quarter of Budapest, you'll come across derelict industrial buildings that transform from casual courtyards to a pub after sunset.
During the day, hop onto tram #2, which is said to be the most scenic tramline in Europe, according to National Geographic. This is the best way to enjoy sundown views of Budapest as it follows the Pest embankment and showcases the special treasures of the Buda bank.
As a solo female traveller, I found the city to be very safe, even if you're walking alone at night, though always have your wits about you. Staying at a non-party hostel makes it easier to make new acquaintances with people who are interested in conversation and are not just there to party. Two days in Budapest is the perfect amount of time to spend in this Roman city before you head off to other places across Hungary or Europe.
Ireland, Galway
Contributed by Katie Minahan from Just Chasing Sunsets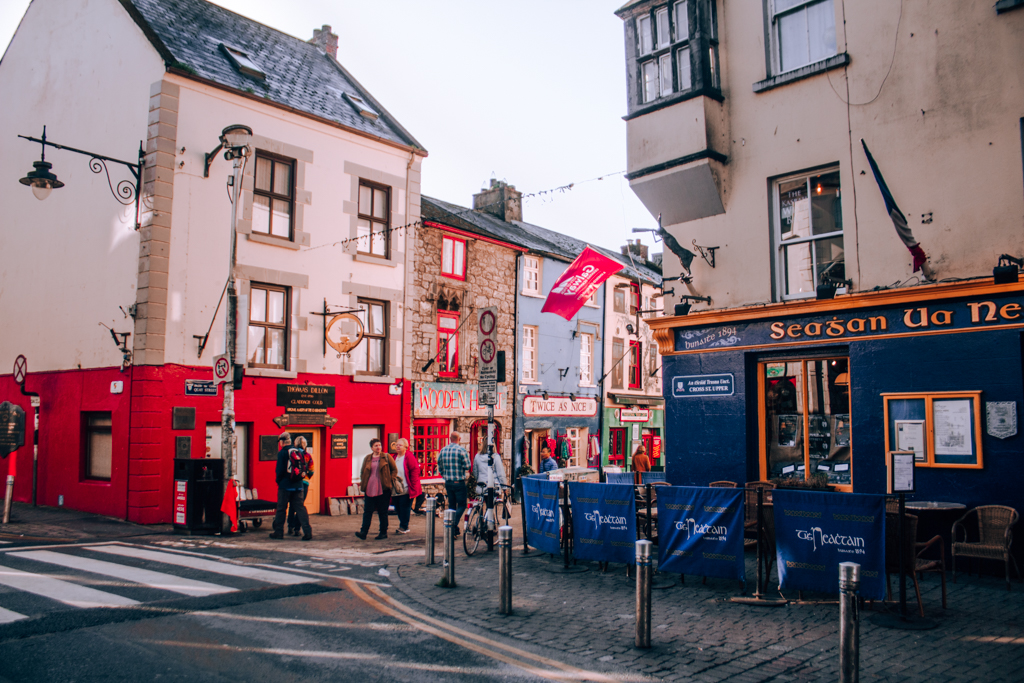 The vibrant city of Galway, on Ireland's west coast makes for an excellent travel destination for a solo female traveller. It's easy to reach – fly into Shannon Airport and take a bus to the city centre, or take one of the many regular three-hour buses from Dublin. Not only will you feel safe in Galway, but the locals are warm and welcoming and you'll most likely make friends in no time.
There's no shortage of free activities to keep you occupied in Galway, if you're travelling on a budget. You could while away an afternoon on Shop Street listening to the buskers sing, pop into a pub for a pint – and more music – or catch an epic sunset along Salthill Prom. There is also a wide range of cuisine to try from traditional Irish to Spanish tapas. If you happen to visit over the weekend, stop by the market located behind my favourite pub, Tig Coili, for freshly shucked oysters. Ask any local – they'll direct you!
Galway is perfectly situated to explore Ireland's west coast. From here you can take a day trip to the dramatic Cliffs of Moher, to the beautifully quaint Aran Islands, or to Kylemore Abbey and Victorian Walled Garden.
Romania, Bucharest
Contributed by Stephanie Craig of Sofia Adventures
Credit: Sofia Adventures
I've travelled to Bucharest as a solo female traveller many times. And each time I find there is more and more to love about this city. While it's known for its party scene, you will find that it is a safe city for women travelling solo, as long as you use your common sense – as you would wherever you travel.
I also recommend using taxi apps and ride sharing apps to avoid taxi scams that are targeted at tourists in general. I love walking through Bucharest, and I found that I felt very safe walking the city alone. Highlights include the Village Museum, the Old City, and taking a day trips from Bucharest to the nearby Horezu Monastery.
Make sure you plan your accommodations well. There are a few hostels I would not recommend for a female traveling alone, like Pura Vida and Little Bucharest. This is because I have friends who had bad experiences at these hostels. However, there are many great hostels and hotels for a solo female travellers to choose from, so you won't have a problem finding a comfortable and safe place to stay.
Serbia, Belgrade
Contributed by Allison Green of Sofia Adventures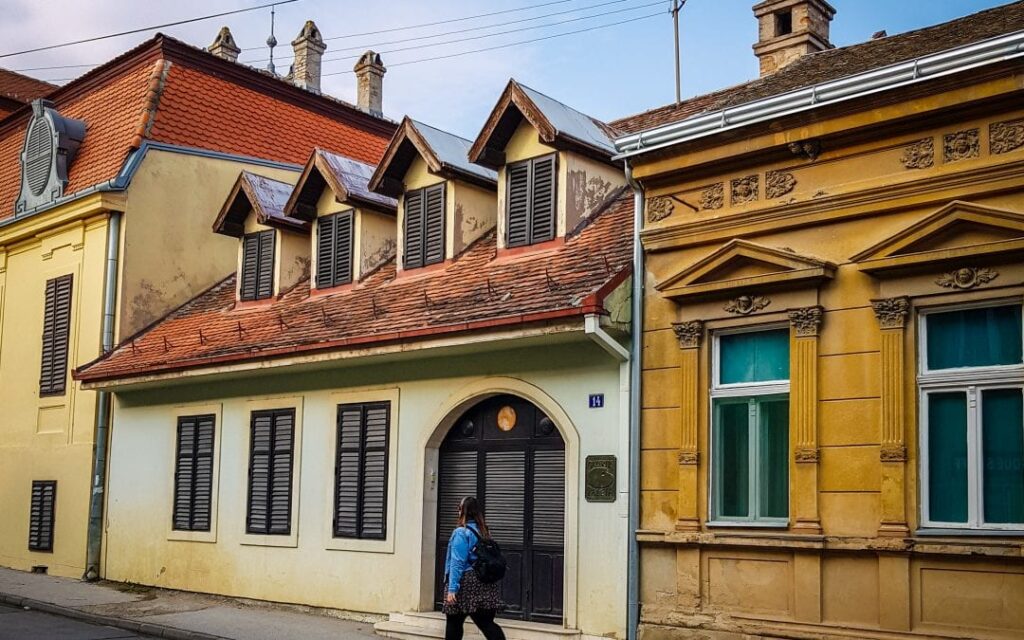 If you're a solo female traveller, you may not be sure what to expect from Eastern Europe and the Balkans in particular. Growing up, the region was in the news for bad news more often than good news; however, times have changed and the Balkans are a great destination for solo female travellers. Serbia is safe and beautiful, and it is wonderful for solo female travellers. The country has a low crime rate and street harassment is virtually nonexistent. I spent over a month in Serbia and never once had a problem with street harassment, not even in the capital city of Belgrade.
Belgrade is a safe destination and there are no areas in the city that are a no-go for tourists. The city is busy at all hours of the day and night, making you feel safe to walk around at virtually any time of day. Petty crime like pick-pocketing is quite low-risk in Belgrade compared to destinations like Paris or Barcelona, but it can happen in crowded places, so keep an eye on your belongings as you would anywhere else in Europe.
In terms of what to do in Belgrade if you're alone, there are a number of free walking tours which are a great way to meet people. If you are travelling alone there are a lot of great hostels you can stay in where you can meet like-minded travellers and have people to go out to meals and drinks with! The Belgrade bar and restaurant scene is absolutely fabulous and you can have a great meal out for less than $US10 with drinks.
The only caution I have for solo female travellers visiting Belgrade is the nightlife culture. Belgrade is one of the premiere party destinations in Europe and there's no reason you should miss out because you are travelling solo! However, I recommend you band together with some people from your hostel or join an organised pub crawl if you plan to party, so that you have someone keeping an eye out for you in case of any issues. Always watch your alcohol intake and never take a drink or drugs from a stranger, and use a taxi app like Car.Go to get yourself home safely (cabbies often prey on drunk tourists and scam them).
Ukraine, Kiev
Contributed by Megan Starr from Megan Starr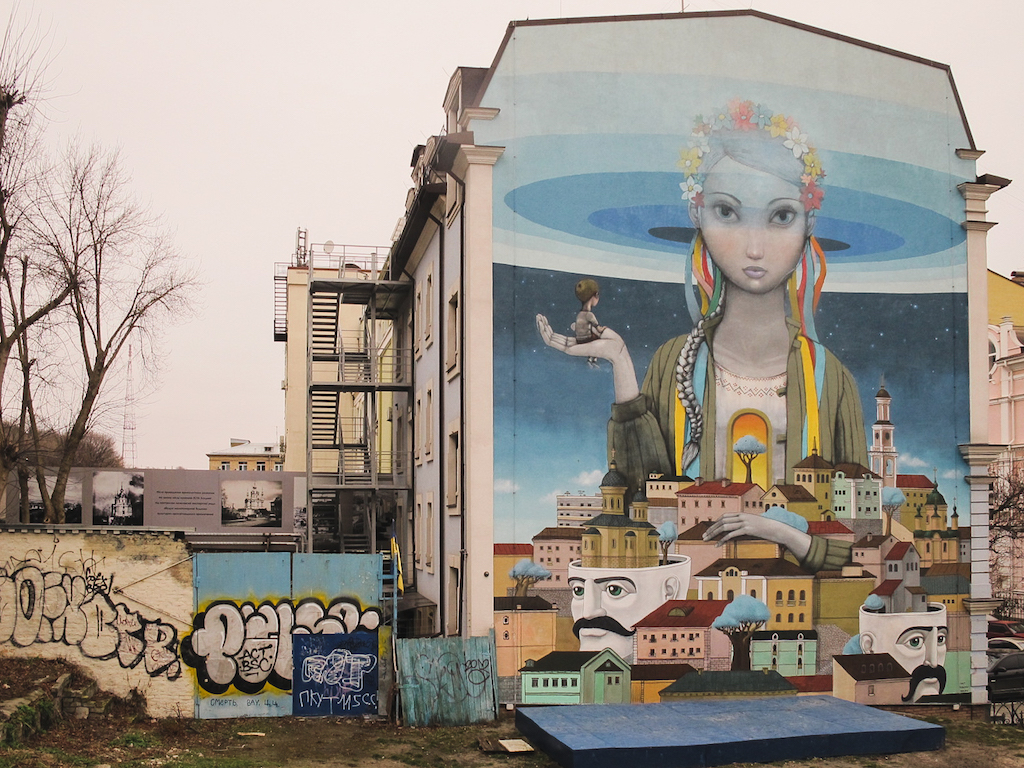 One of the most underrated places to travel in Europe for solo female travellers is certainly Kiev. The Ukrainian capital city overflows with excitement. But for me, the most important thing is that I feel safe as a female traveller when I am in Kiev.
Here, you will find many culinary opportunities, funky bars, events and festivals. The city is slowly emerging into one of the hottest capitals of Europe. With time people will soon discover that this city is also one of Europe's hippest. There are many interesting things to do in Kiev, as well as several day tips, such as Chernihiv to the north. This a city, with its stunning historical churches, also boasts luscious parks.
If you're cruising around Europe and looking for a city slightly off the worn-out tourist path. Kiev is on the brink of discovery and an ideal destination for solo female travellers looking for something different to the usual European spots.
Georgia, Tbilisi
Contributed by Kamila Napora of My Wanderlust
Tbilisi, Georgia's capital city, is a beautiful, fascinating and unique destination with plenty to see and do. You'll surely never be bored there. I have visited Tbilisi around 10 times, most of them on my own, and have never had any issues. Both Georgia and Tbilisi are perfect destinations for solo female travellers.
The city is very safe, you can easily walk around on your own, even in the evening. Common sense is enough to avoid any troubles. Just don't be discouraged when you see locals (both, men and women) staring at you. That's perfectly acceptable in Georgia, and they don't have any bad intentions. A simple "hello" (or better yet "gamarjoba") will be enough to make them smile and most likely encourage some small talk with you.
Recently Tbilisi became some sort of hipster capital of Eastern Europe, with numerous cool cafes and bars opening, so if you're looking for a place to work from this might be a good choice too. So pack your bags and travel to Tbilisi!
North America
Canada, Newfoundland
Contributed by Amanda of My Backpacker Life
I discovered the beautiful island of Newfoundland (which along with Labrador forms the eastern most province of Canada) last year as a solo female traveller or backpacker. And it quickly became one of my favourite destinations. Not only is the landscape amazing in many ways, with more than 29 000km of coastline, rugged cliffs and steep hills but I also neverfelt unsafe walking around alone in St. John's (the province's capital famed for its colourful row houses) or the smaller towns. My best tip is to stay at different hostels around the island, so as to make new friends and travel buddies with whom to adventure – you'll make memories for life!
Everyone I met was really friendly and those living in the smaller towns regularly offered me a ride or asked if I wanted to join them on hikes. Though you should always use your common sense, just as you do when you travel to other places. If you're travelling solo to Newfoundland, also remember to pack your biggest smile – you'll definitely use it!
Canada, Vancouver
Contributed by Lesley from Freedom56 Travel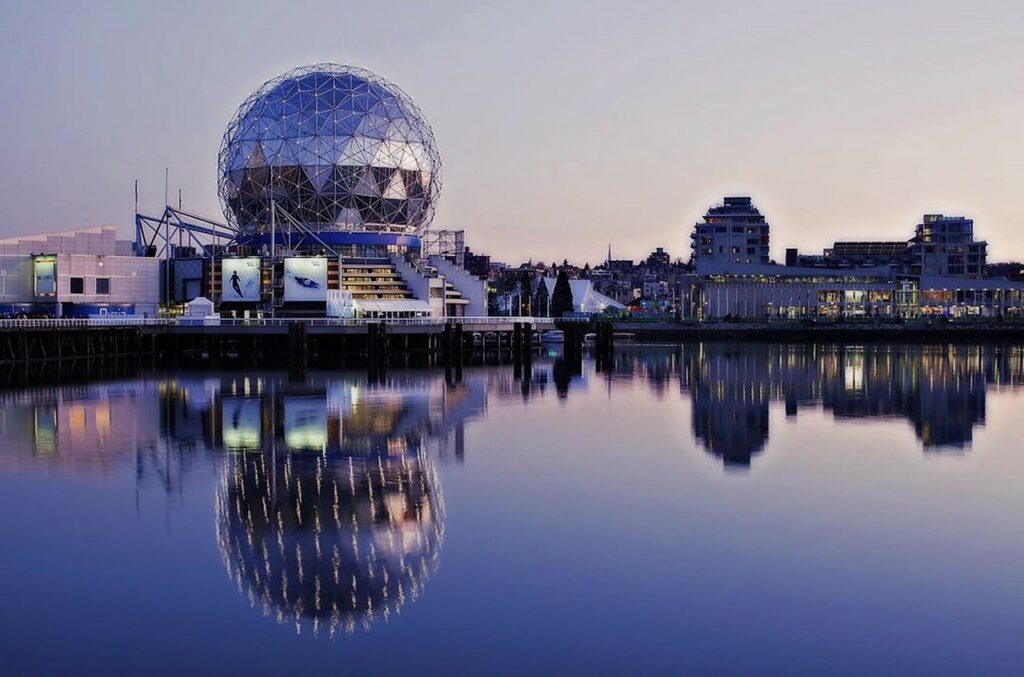 Vancouver is a great place to travel as a solo female! The stunning beauty of this Canadian city is unparalled – situated as it is between the Coastal Mountains and the Pacific Ocean. When you combine the beauty of Vancouver with the low crime rate, laid-back lifestyle, broad acceptance of the LGBTQI community and minimal racial prejudice, you have a fantastic combination for women who are travelling alone.
If you love to try new foods, Vancouver is a great destination as it is home to a variety of ethnic cuisine, particularly from Asia. Even The New York Times recognised Vancouver as thehome to the best Asian cuisine (outside of Asia). You'll have no trouble sourcing delicious Banh Mi, Bao and Dim Sum here.
Vancouver is also home to excellent ski slopes within 30 minutes of downtown, while Whistler Mountain, one of the world's best ski destinations, is a mere 90 minutes away.
Direct flights to Vancouver are readily available from most major cities. Make sure you use the Canada Line rapid transit from the airport to your hotel downtown – it's a lot cheaper than a taxi.
United States of America, California
Contributed by Dhara from It's Not About the Miles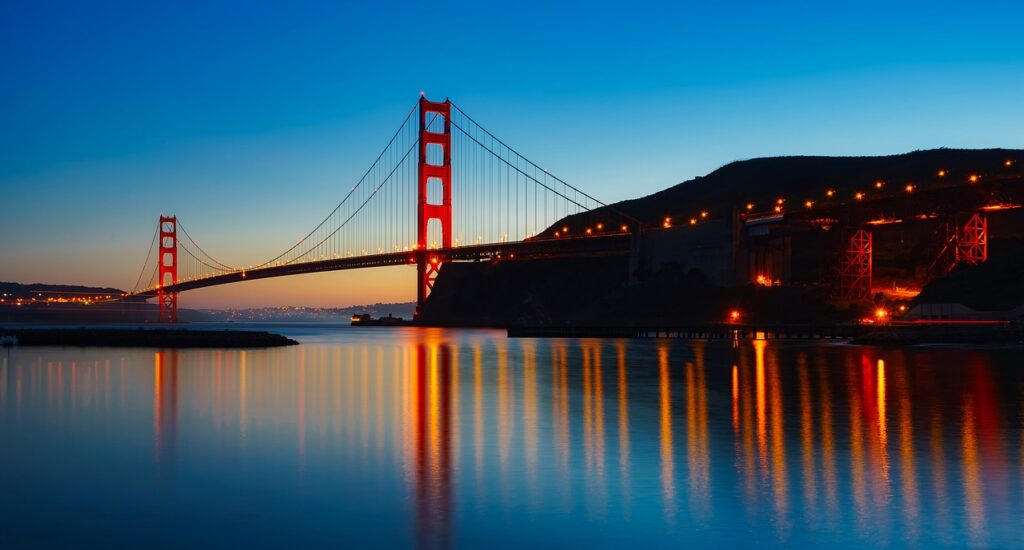 If you are looking for a super fun destination for solo female travel, consider California. The western US state features beautiful national and state parks, sunny beaches, amazing cities and pretty beach towns, and awesome food and wine destinations. Rent a car and take that California road trip you have always dreamed about!
Start your California visit in San Francisco, where you must see the Golden Bridge and the pretty Victorian houses. Next, drive the Pacific Coast Highway to Los Angeles, taking in the stunning scenery and the pretty towns along the route. After you explore LA, head further south to San Diego, where you can visit the fabulous Cabrillo Monument and Balboa Park. Now drive inland to Palm Springs – a getaway destination to the stars. From Palm Springs, visit Joshua Tree National Park and Death Valley National Park, two of California's greatest scenic wonders. Then head north along the Eastern Sierra to Lake Tahoe or Yosemite National Park before returning to San Francisco.
This itinerary will take you about two to three weeks, but if you don't have the time, choose the parts that appeal to you most. Wherever you choose to go in the Golden State, you will have a wonderful time!
Mexico, Sayulita
Contributed by Gigi Griffis from Vicous Foodie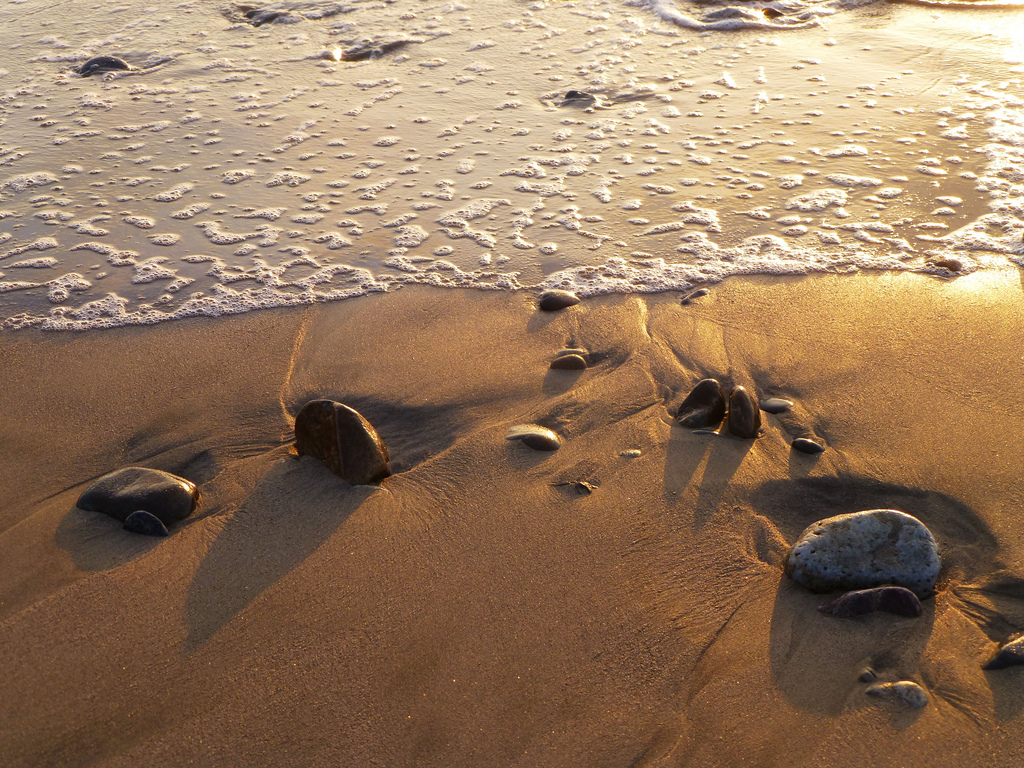 If salsa dancing lessons on the beach, yoga with an ocean view and cheap tacos are your jam, you can't do better than Sayulita, Mexico.
Located about 45 minutes by bus from popular Puerto Vallarta, Sayulita is a tiny town on Mexico's west coast where people from around the world go to surf, practise their downward dog, dance the night away and drink freshly made smoothies on the beach. Walking home from a salsa party at 2a.m. feels quiet and safe. English is widely spoken and good wi-fi is available if you need to Skype home or get a bit of work done as a digital nomad.
For a fancy day out, don't miss Playa Escondida – a chic beachfront resort just outside town. Frozen drinks and guacamole are a little pricier than the options in town, but the good quality and excellent views make up for the price difference. Don't forget to book a massage.
South America
El Salvador, El Tunco
Contributed by Joanna Nemes from The World In My Pocket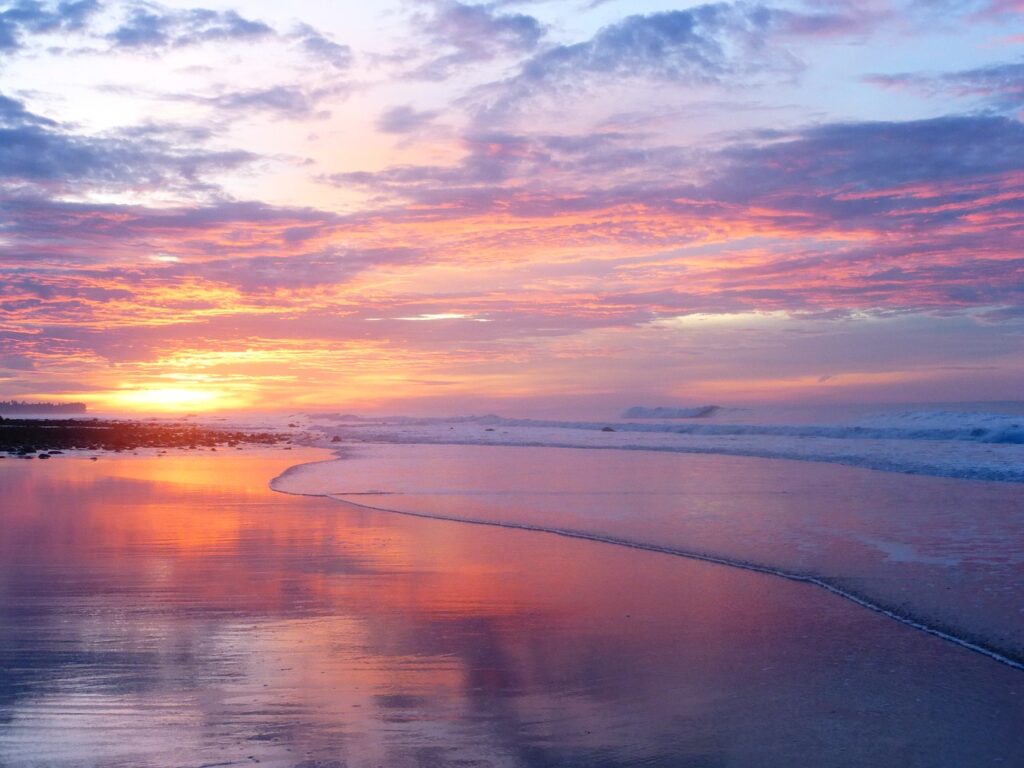 Travelling to El Salvador might seem scary for some people due to the constant news reports, however, as a solo female traveller, I encountered no instances. I loved my time in the country and found that I could not surpass the friendliness of the people in any other Central America country.
Head to El Tunco, along the coastline, which is a perfect place to visit as a single female and a digital nomad. The beaches are stunning, whether they be sand or rock beaches – they offer some of the best waves and surfing spots in the country. This is a great location whether you love surfing or want to learn. Lessons are affordable, as with many other things in El Salvador. El Tunco is the perfect place to come to if you want to chill and savour the beautiful beaches. Recharge your batteries and make new friends.
Plus, it has good internet, which makes it easy to work here as a digital nomad, and perhaps you'll stay longer than you intended.
Ecuador, Baños
Contributed by Juile Sande from Why Not Ju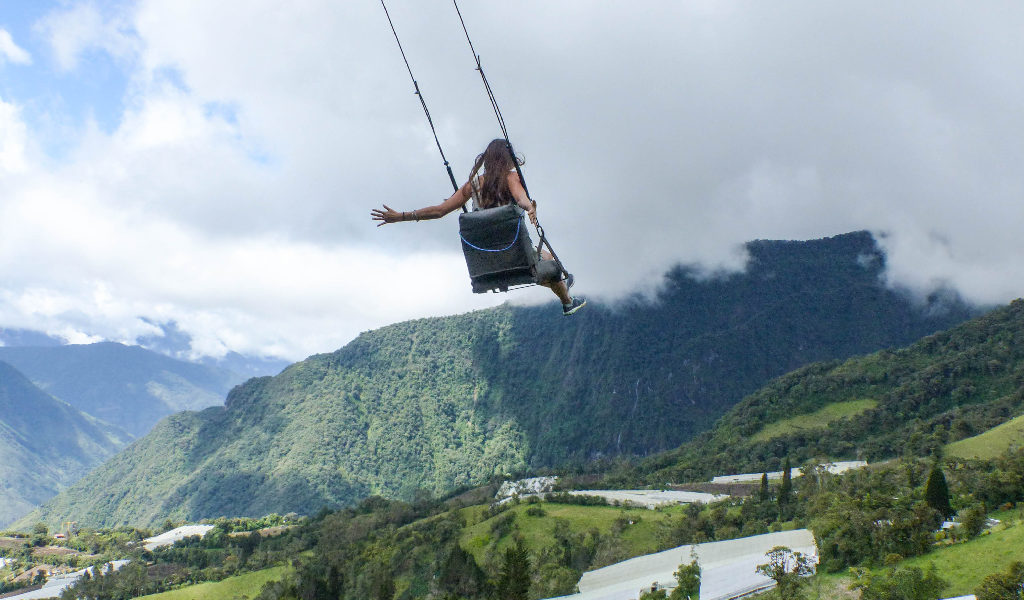 Baños de Agua Santa is located between green mountains and rivers a couple of hours away from the Ecuadorian Amazon jungle. It might be a small town, but it's locally famous for its beauty and the many nearby activities. Baños is known for its extreme sports, so this is definitely a paradise for the adventurous female traveller. You can go bridge jumping, canyoning, canopying, rafting and zip lining. Otherwise rent a bike and make your way along the Ruta de las Cascadas that takes you past amazing waterfalls, where you can take a dip or walk along hanging bridges and lots of flowing water.
As a solo female traveller in Baños, it's easy to connect with people partaking in the same group activities. What better way to bond than by rafting down a river, or exploring the canopy along a line of waterfalls?
The town of Baños also has thermal baths where you can relax after a day of sports and adrenaline. Baños isn't just for the thrill seekers though, in addition to the thermals, just out of town is the famous so-called end of the world swing (Casa del Arbol) from a treehouse with a beautiful views of the valley.
Buy breakfast, lunch or fresh juices at the central market. Try the local dish of guinea pig or cuy (as is popular in many American countries) if you are eager to try something new. Have a hot chocolate, made from locally farmed cacao beans, at one of the many cute cafes along the
Colombia, Salento
Contributed by Daisy from Beyond my Border
Colombia is becoming increasingly popular among travellers. Its beautiful landscape, vast greenery, and heart-warming people are some of the many reasons that make it the perfect solo trip destination.
As a frequent solo female traveller, I wouldn't hesitate to list Colombia, and especially Salento, as one of my favourite spots. It is a tiny town tucked away in Colombia's premier coffee region that is characterised by rows and rows of colourful houses, fresh breezes and the smell of fresh coffee. You will likely meet other backpackers along the way but won't drown in a swamp of tourists.
An hour away from the town centre rests Cocora Valley. Here, thousands of wax palm trees tower over the never-ending mountain ranges. It is the ideal location for a leisure walk or an adventurous undertaking. The undulating valleys, muddy hills and dense forestry are also home to ample wildlife.
Contrary to popular belief, my time in Colombia was nowhere near what is shown in Narcos. I'd recommend anyone to explore the country, spend time in small towns like Salento, stay open-minded and have a great time!
Oceania
Australia, Perth
Contributed by Michela Fantinel from Rocky Travel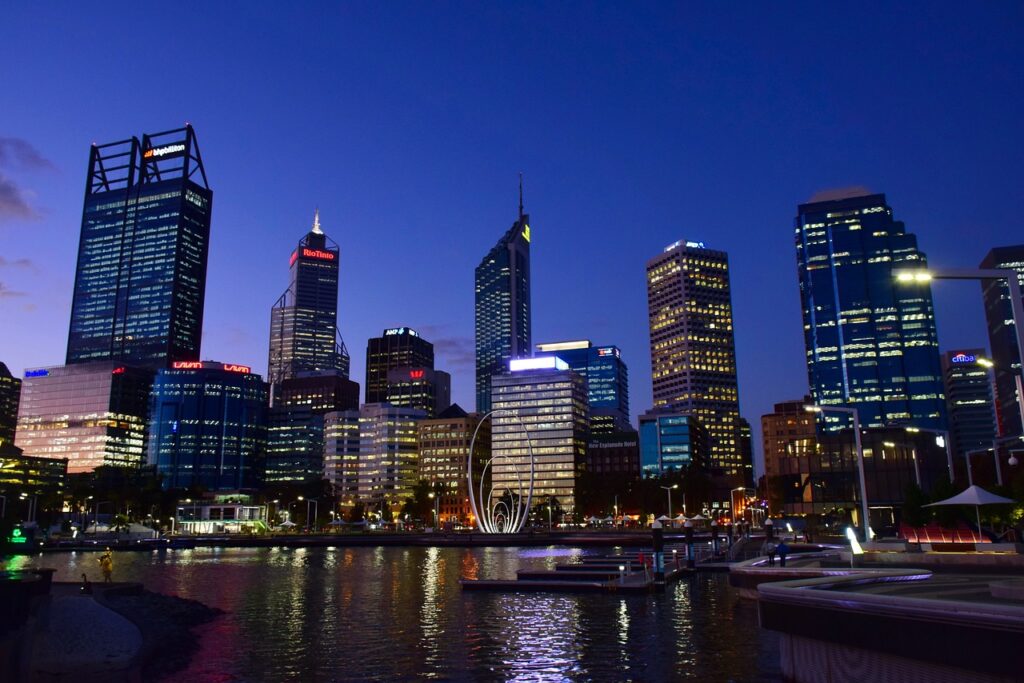 Perth in Western Australia is one of my favourite destinations for my solo adventures. I have been travelling for many years alone in Australia, and on six trips to Perth I spent nearly three months exploring its beautiful city sights and surroundings. Although it has a population of over 2 million people, the city offers a safe and fantastic laid-back lifestyle, similar to a small town. From a stroll along the Elizabeth Quay Bridge to exploring the Kings Park overlooking the city with its botanical gardens and dense bushland, to a morning run in the South Perth Foreshore Park, it's an ideal destination for women travelling alone, that is really hard to beat. If you are active and love the outdoors, you can cycle from the city centre up to the northern beaches to catch a sunset at one of the many stunning Perth beaches, like Mullaloo or Ocean Reef. And don't miss out on the popular Cottesloe city beach. If you are into more adventure, take the ferry from Hillary's Boat Harbour for a day trip to Rottnest Island, a fabulous car free island, to see the famous cute Quokkas and enjoy a day of swimming at the secluded sandy beaches. But this is just a brief introduction to the many exciting things that you can do in Perth as a solo female traveller.
Sydney
Contributed by Priyadarshini Rajendran of Glorious Sunrise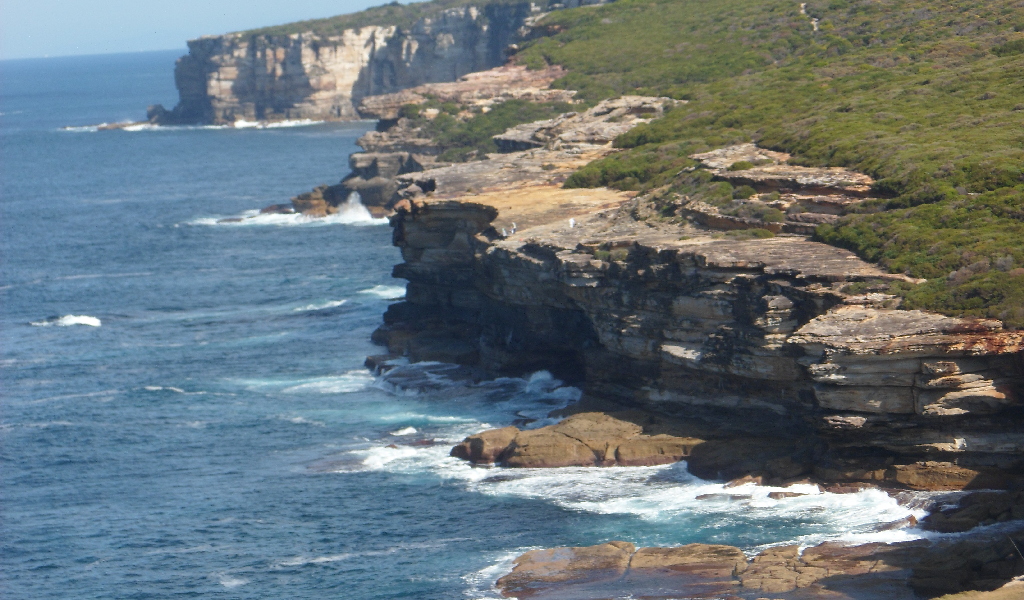 Sydney is by far my favourite destination as a solo female traveller because it had everything to make my stay as comfortable as possible, including amazing transportation options, food options and incredible tourist attractions. I loved that this vibrant city also had beautiful locations for short weekend trips away from the city too, like to Kiama, Blue Mountains National Park and Katoomba.
If you want to start at the centre of all attractions in the city, the visitor center at Circular Quay is your best bet as it is close to many attractions such as the Opera House, Botanical Gardens, Darling Harbour, Sydney SeaLife Aquarium and Madame Tussauds.
Buy an Opal card to get around because it is the cheapest and best transportation option. This card covers buses, trains, light rail and even ferries. It saves plenty of time and money. Within the city, visit any of the many visitor information centres and grab brochures about the things you are interested in. These brochures provide useful information along with maps that will make your trip that much easier to plan.

New Zealand, Queenstown
Serena Cao from Serena's Lenses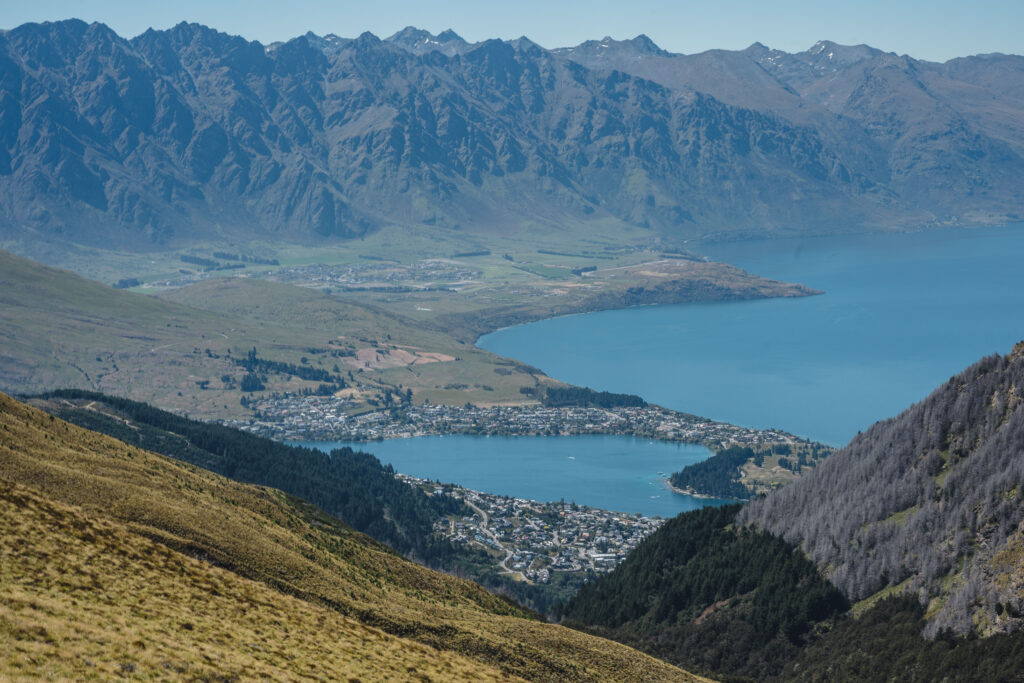 As the adventure capital of New Zealand, Queenstown has a lot to offer for visitors. The Skyline Gondola offers panoramic views of the city, while The Luge is a gravity-fuelled ride down from the gondola hill area. It's said that Queensland is the home of bungy jumping on the island. Nut if you prefer to get your thrill from a different height, take a scenic helicopter rides above the Southern Alps or Milford Sound.
There are numerous day trips you can take including the highly-recommended Milford Sound Day, also known as the Eighth Wonder of the World. Also try jetboating in the area surrounding Queenstown or Glenorchy.
As you can see, Queenstown is perfect for solo female travellers. As a transport hub, it welcomes over 3 million annual visitors, from families and couples to solo female travellers and backpackers. There are plenty of hostels or backpackers in Queenstown, where you can meet people and make friends. Most of the people I met were friendly and welcoming. It's also very safe, along with my overall experience of New Zealand.
Africa
South Africa, Eastern Cape
Contributed by Rachel Moncrieff-Robinson from The Tipsy Gypsy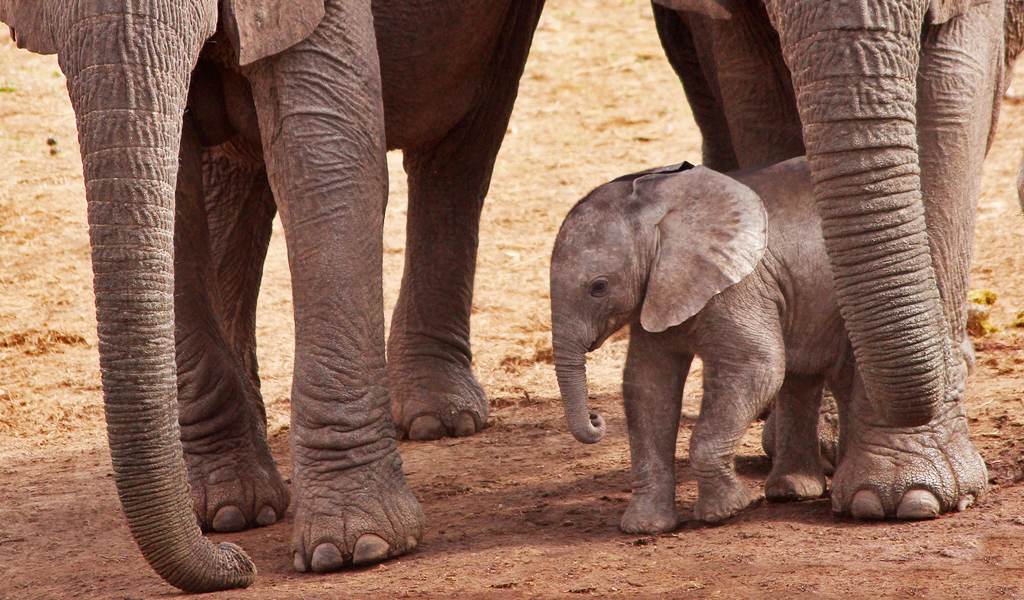 The Eastern Cape province is a very special place in South Africa. You can spend your days surfing in Coffee Baya long the Wild Coast, hike through lush forests in Tsitsikamma, experience the magnificence of a Karoo sunrise at The Valley of Desolation, search for fairies in Hogsback, visit the world's biggest pineapple in Bathurst (and have a beer afterwards at The Pig & Whistle – the oldest continually-licensed pub in the country), be moved by Helen Martins' sculptures in Nieu Bethesda, or simply soak up the rays on one of the beaches in Port Elizabeth.
However, one of my favourite places is Addo Elephant National Park. It's South Africa's third largest national park and apart from a large population of elephants, is home to lion, buffalo, kudu, rhino, hyaena and plenty of dung beetles. The entry fees are lower than that of the Kruger National Park and because the park is smaller, you are likely to spot most of the animals on your list in a day or two. I suggest staying outside of the park, as the SANParks accommodation is pricey and recommend the TiPi Bush Camp bordering the park, if you fancy sleeping in a real American tipi.
As for the potholes, there are as many of those as there are pineapples and cows, so take it easy on the roads. Give yourself more time than you think you need to get to your destination as you don't want to drive in the dark. Other than that, the Eastern Cape is a perfectly safe and fun place to explore on your own as a solo female traveller.
South Africa, Overberg
Contributed by Ilse Zietsman from Ilse Zietsman Blogi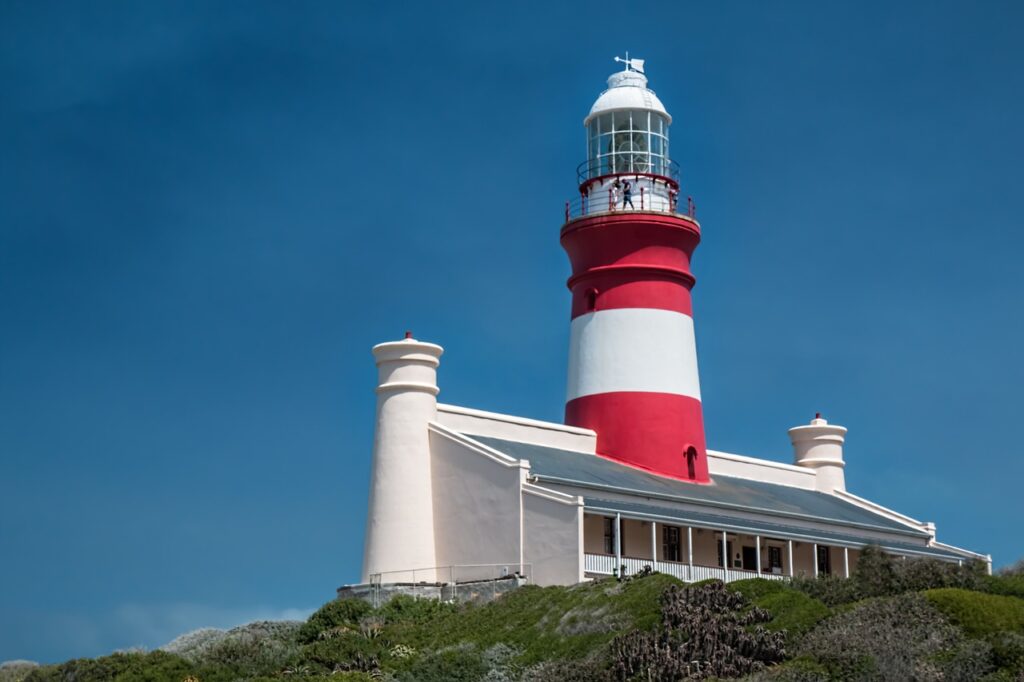 Most towns in the Overberg region of South Africa, that lies east of Cape Town, are not much more than sleepy hollows, but they pack a punch, albeit a laidback one. Napier is an artists' community, Elim has a handful of streets with colourful cottages and friendly dogs, while Cape Agulhas is at the southernmost tip of Africa. I repeat – the southernmost tip of the continent, where the Atlantic and Indian Oceans meet. It's a must-see.
Above all, it's safe for solo female travellers. Flat tyre? A friendly farmer (boer) with a bakkie and a beer boep will soon stop to help you out. Lost? Ditto. Sitting by yourself in a restaurant? It won't be long before some locals start a conversation and invite you over to their table, if not their home.
Malawi, Livingstonia
Contributed by Wendy Werneth from The Nomadic Vegan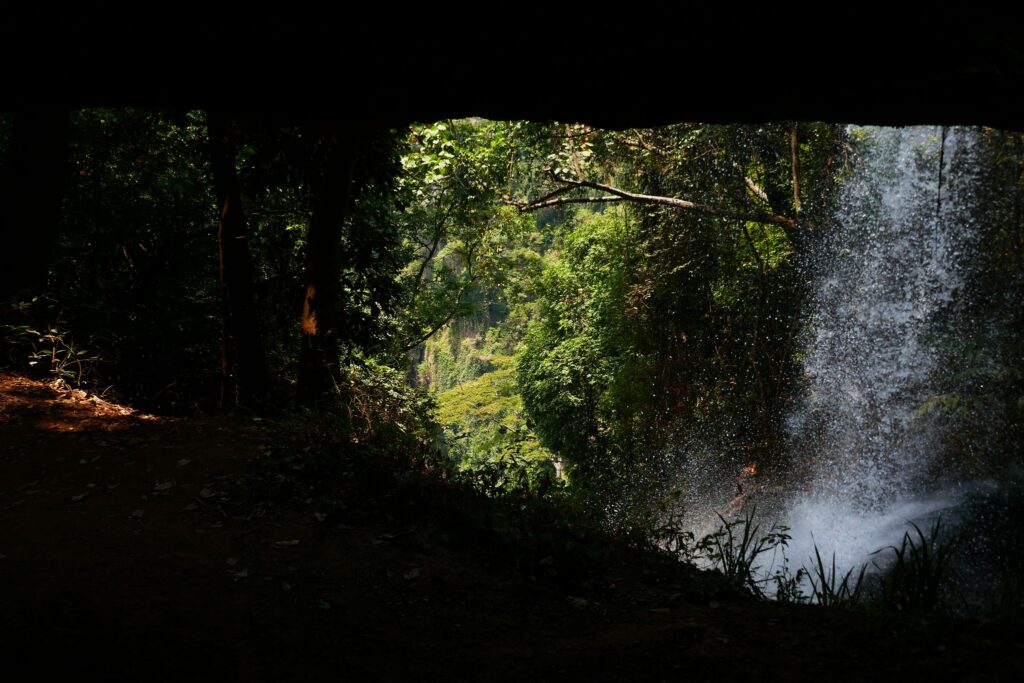 Livingstonia is a historic town in Malawi that was first established by Scottish missionaries in the late 19th century. The town's namesake, Dr. David Livingstone, and his fellow Scots founded a hospital, a church, primary and secondary schools, and even a university here. All of these are still operating today, giving Livingstonia, a town of fewer than 7 000 people, some of the best health and education institutions in the country.
The town sits perched on top of the Rift Valley Escarpment in Malawi's northern highlands. It's a rough and bumpy ride to get here, but worth it for the views of Lake Malawi and the plains below. Be sure to climb the church bell tower for sweeping views of the surrounding landscape.

Base yourself at the nearby Mushroom Farm — a community-based eco-lodge that offers a variety of affordable accommodation options and serves up the best vegetarian food in Malawi. This is a great place to meet fellow travellers, relax and unwind in a friendly and safe environment.
The lodge can arrange for a local guide to accompany you to visit the town or the nearby Manchewe Falls, which is Malawi's highest waterfall at 125 metres. Guides charge only about $US3 per excursion, making even a private tour very affordable for solo female travellers.
Middle East
United Arab Emirates, Dubai
Contributed by Arzo Nayel from Arzo Travels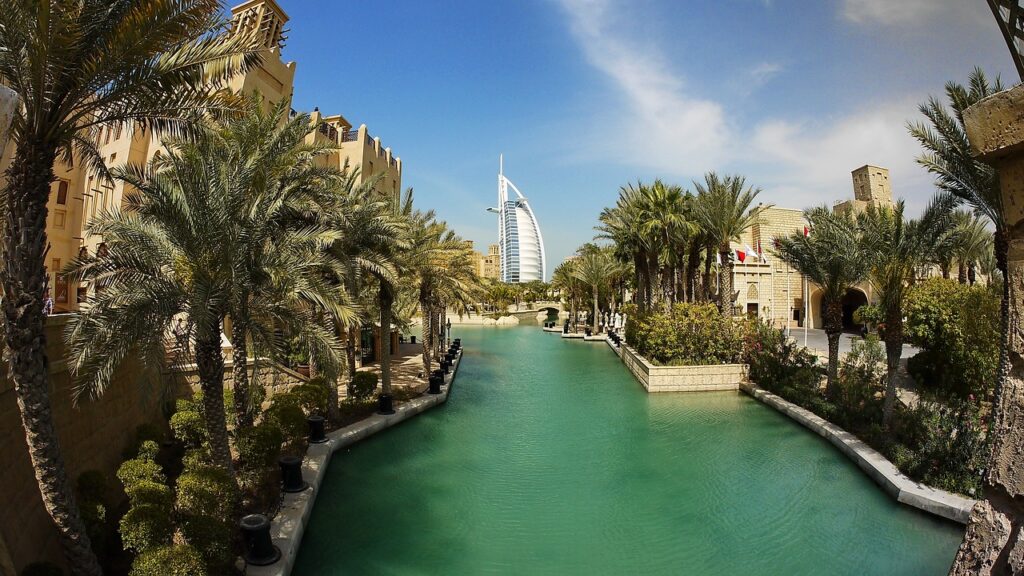 You might be surprised to hear that Dubai, the most famous city in the United Arab Emirates, is a great place for solo female travellers. Many assume that an Islamic country or city cannot be well suited for female travellers, but I can tell you that Dubai is a place that I keep travelling to regularly and love it.
There is so much to do by yourself – visit Burj Khalifa, do a desert safari, chill at the beach and stroll La Mer. Dubai is one of the very few main cities where I feel safe enough to walk even after dark without many fears and with a bit of common sense. And the very low crime rate also reflects my perceptions.
While women have their own compartments in the metro, they may sit in other compartments as well. If you need a taxi at night, rates are comparably low compared to other western cities, so there is no need to worry how to get home after a party or an evening out. There are only a few places that I do not recommend going to alone at night – this includes Dubai Deira (Gold and Spice Souk) as the male salespeople tend to stare inappropriately and catcall. Avoid excessive drinking of alcohol.
Also, while Dubai is quite modern (yes, you can wear bikinis at the beach and shorts and tops in the city) you should always respect the culture and religion and not "overdo" it. Always take a scarf with you, so that you may cover your shoulders when you feel uncomfortable or want to visit more traditional places such as museums or mosques, which require a strict dress code. But even with these little sacrifices, Dubai is a modern city that is great for solo female travellers because it's fun and safe.
If you enjoyed this post, please PIN it!