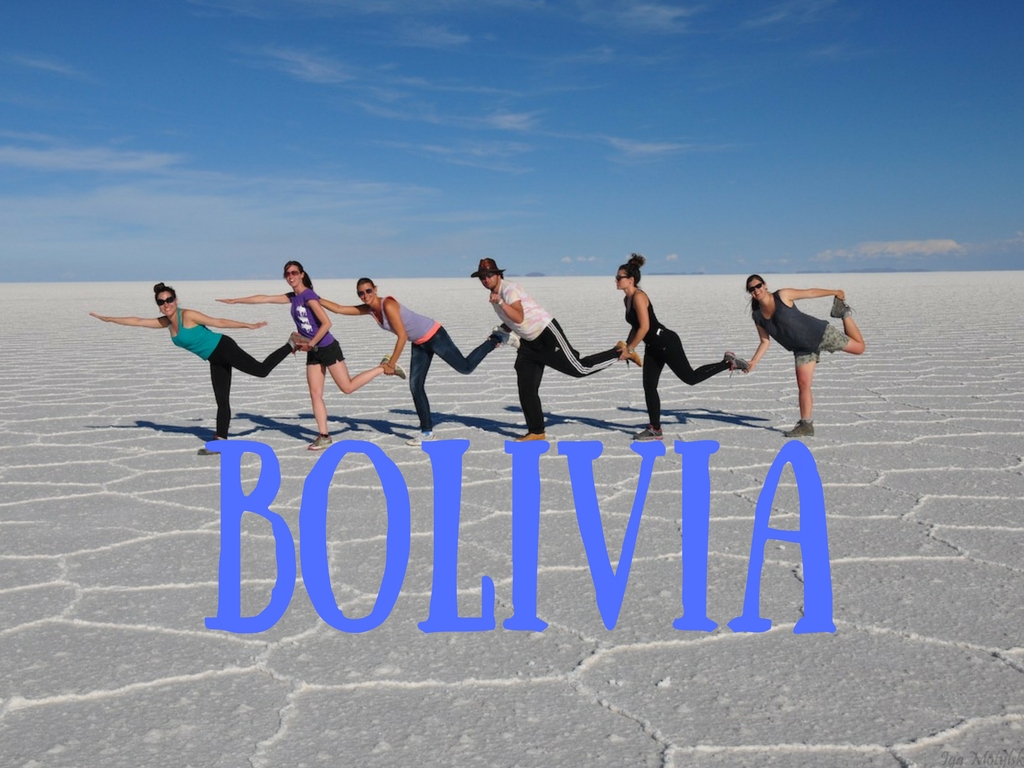 Friends and people I meet on my travels often ask me about my top travel destinations. I still have many more places I'd love to visit, but based on the 34 countries I've travelled to so far, some are rather surprised when I mention Bolivia. I assume it's because this South American country is often overshadowed by some of its more well-known neighbours. Fewer still are aware of its spectacular landscapes, colourful culture, charming people and relative affordability in comparison to other Latin American travel destinations. It was Peru that initially drew me to South America for a six-week-long, post-Masters holiday. And yet the three weeks I spent exploring Bolivia were enough to place it on my list of top three countries, alongside Sri Lanka and Cambodia.
I wrote two magazine articles about Boliva on my return to South Africa, but never got around to blogging about it. So when South America Odyssey asked me to create destination inspiration about this spectacular country to inspire others to travel there too, I simply couldn't resist.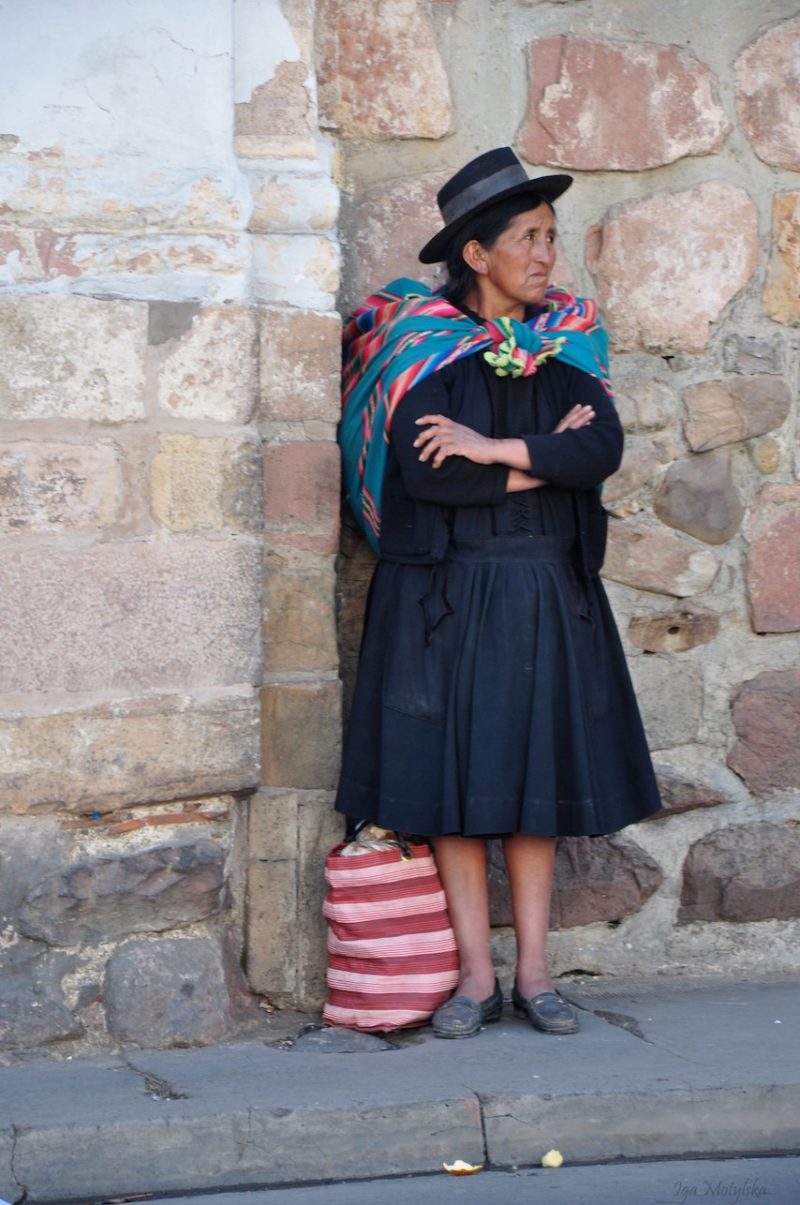 La Paz
La Paz is everything you'd expect from a South American seat of government. It's busy, cluttered, colourful and welcomes us with a toothy smile in the late afternoon, as we arrive by bus from Peru.
Bolivia's capital, was once found at the bottom of a valley enfolded by the Andes Mountains. Over the last few decades its houses climbed higher and higher. Today the city will leave you breathless, not only because of its height – it's the world's highest capital at 3 650 metres – but also because of its immensity. Though at first I felt slightly overwhelmed by its size, after a good night's sleep and exploring its streets it soon grew on me. To get a sense of place and an understanding of the city's magnitude, photograph it from the cableway that floats above the patchwork of orange houses. It also offers thrilling views of Illimani Mountain on the horizon.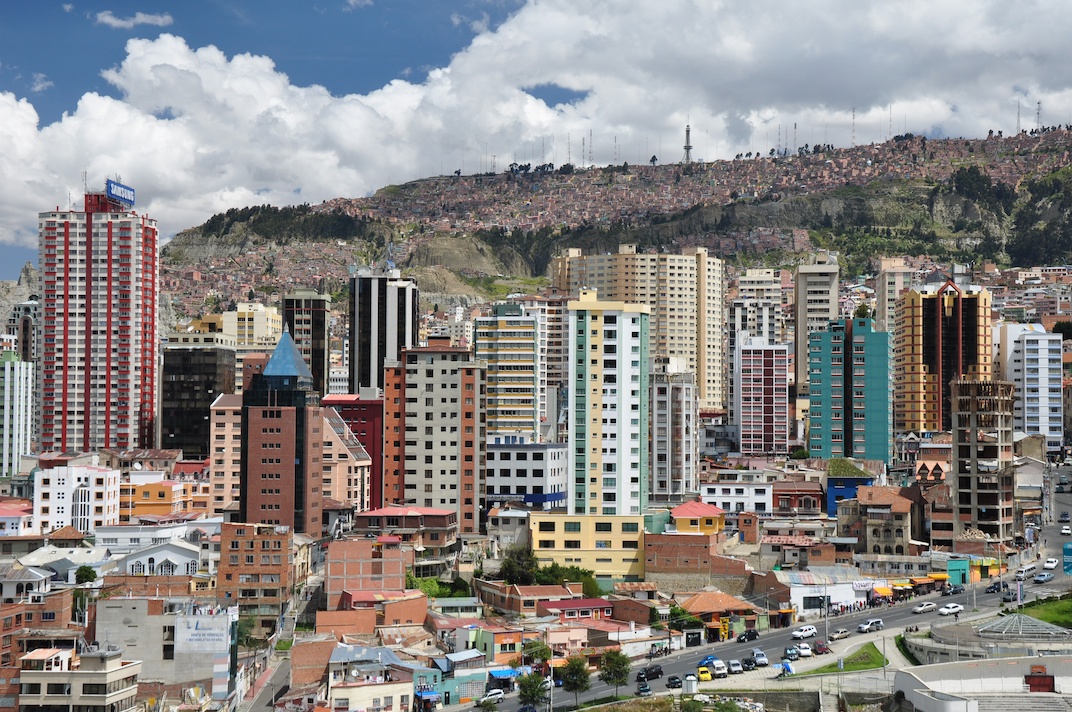 Drink coca tea (mate de coca) to acclimatise to the altitude when you arrive, though you'll see many locals squirreling the leaves in their cheeks. In their natural form, coca leaves are a mild stimulant (akin to coffee) that act as an appetite suppressant, help altitude sickness, provide energy and improve digestion.
Small plastic bags of dried coca leaves and tea are sold at convenience stores, by street side vendors and at any marketplace. We first spot them during our Red Cap City Walking tour ($3). It takes us up narrow alley ways, through busy market places, to Plaza Murillo (Independence Square) and San Pedro prison. This prison is rather unique as it functions very much like a capitalist state, where inmates have jobs or run businesses, pay for their accommodation, services and food, and live with their families within the compound. (Read Marching Powder by Australian journalist Rusty Young for more on that.)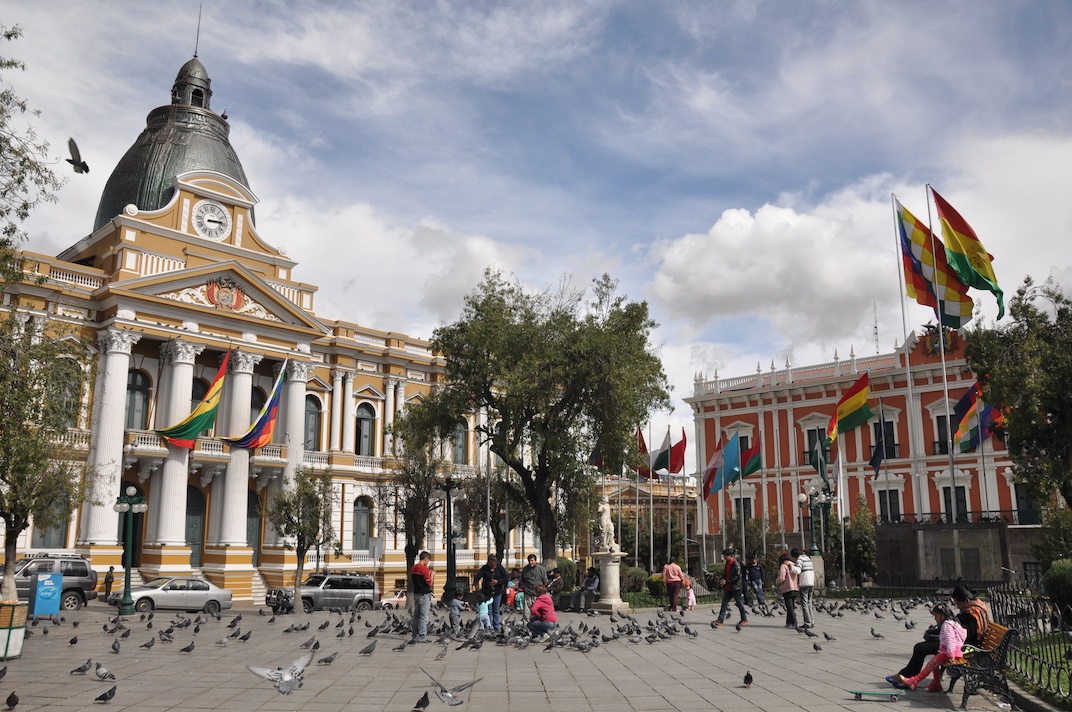 Bring your camera, haggling skills and an open mind when you visit the Witches' Market in La Paz (also called Mercado de las Brujas). The name derives from the many stalls mostly run by elderly women, who sell homemade remedies made from herbs and plants, soapstone figurines, charms, amulets and 'magical medicinal potions'. But it's the dried llama fetuses that garner the most attention. As part of an ancient Aymara ritual they are burned along with incense, candles, fake paper money, and los misterios sweets in the shape of hearts, families and even Catholic saints whose powers are invoked. Each month, especially during August, or at the start of an important undertaking an offering is made to the benevolent deity Pachamama (mother nature) to ask for good luck, health, happiness and prosperity. She is an important aspect in the lives of locals. Even those whose ancestors converted to Christianity after the Spanish colonised the region in the 16th century, still believe in her power over the mortal world and often practice both Christianity alongside Aymara traditions.
The Witches' Market has become quite a touristy area in recent year due to the many curious tourists fascinated by these age-old traditions. The market (which is actually found along Calle Jiminez and Linares) is interspersed with souvenir shops and it's a popular place to buy vibrant Bolivian textiles, hand-crafted jewellery and clothing, leather handbags, jerseys made from alpaca and llama wool, figurines and other souvenirs. The graffiti covered walls complement the rainbow-coloured houses and set the tone for the rest of our trip.
Copacabana and Isla del Sol
This lakeside town of Copacabana gave its name to the famous beach in Rio de Janeiro in Brazil and the Barry Manilow song. The song echoes throughout the cobbled streets of this quaint fishing village east of La Paz, which mostly relies on tourism. It lies on the waters of Lake Titicaca, which at 3 812 metres is the world's highest navigable lake.
When we arrive in the early morning it's quiet, only a few tourists are milling about. They're waiting to take a ferry to Sun or Moon island for a day trip or short stay. Some are off to visit the floating reed villages. We board the ferry bound for the southern part of Isla del Sol (Sun Island).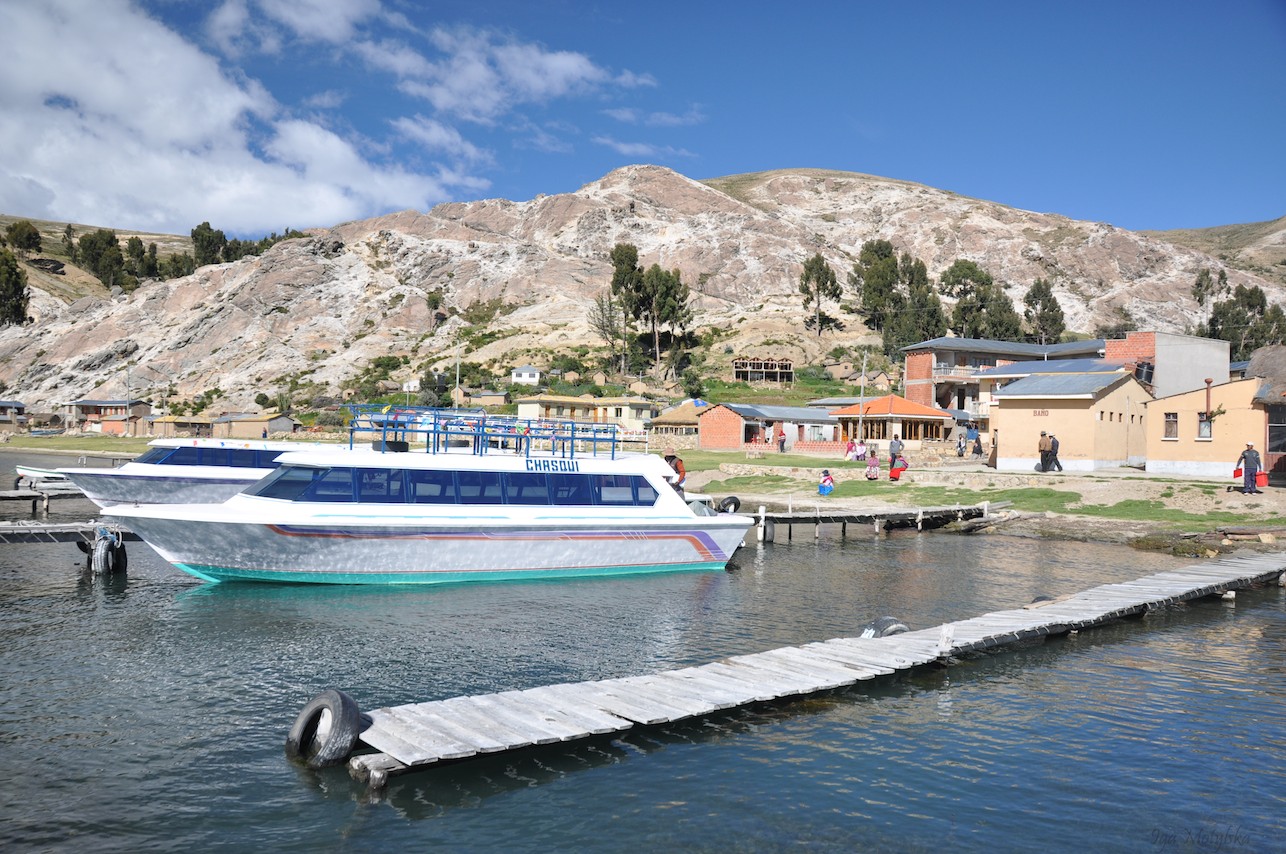 Sun Island is a world of its own that seems to have pressed the pause button. The secluded northern beaches are accessible along the moderately easy Las Ruinas trail that runs alongside Incan ruins. We pass thatched huts, men tilling the soil, women husking corn, and children who peek at us from behind their mother's flowing skirts. After exploring the ruins we descend to a secluded beach where we find resident pigs and sheep paddling about in the shallows. If you're going to join them in the water, wear lots of sun cream as the high altitude magnifies the sun's intensity.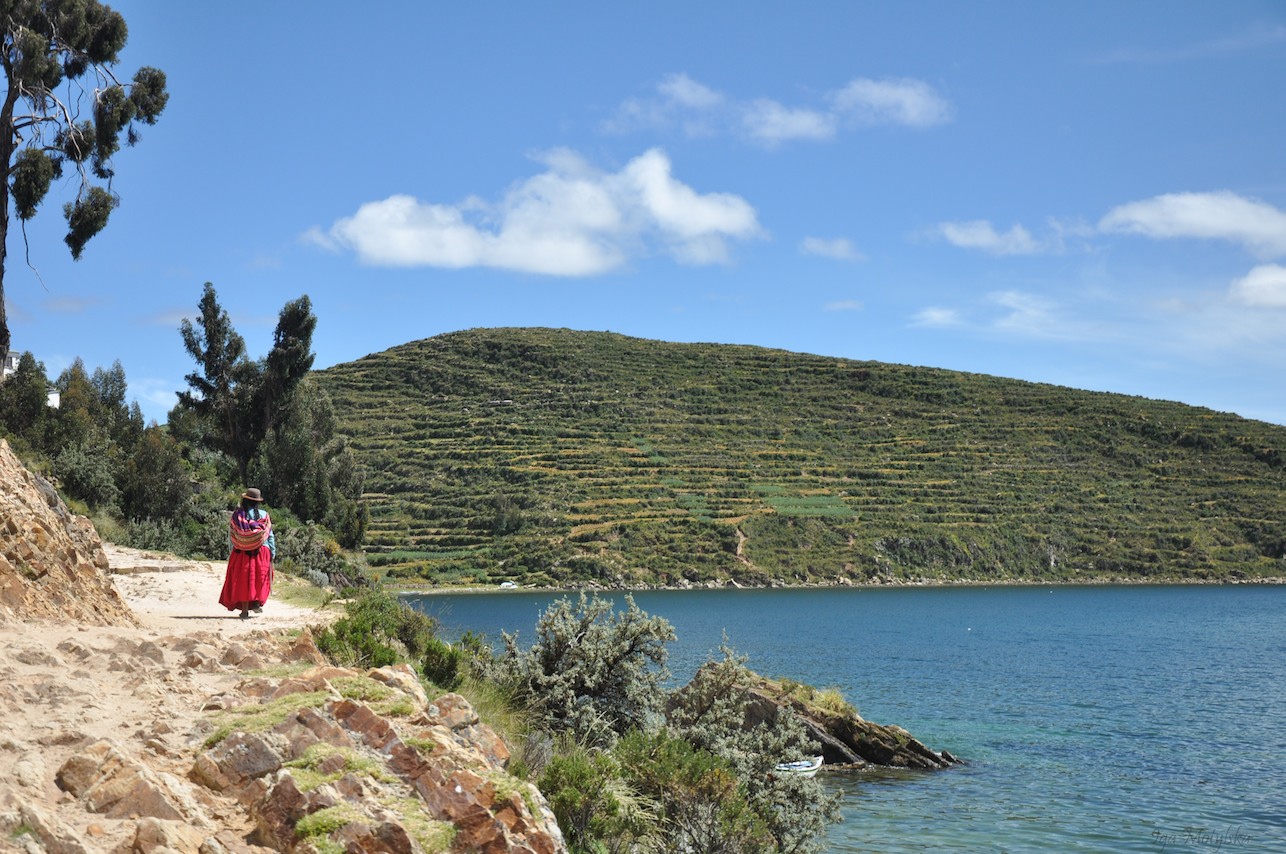 The island's old-world charm isn't feigned and I get the sense that this is exactly how it's been for centuries. Besides a handful of restaurants, that mostly serve freshwater fish, there aren't many shops, so it's best to bring whatever you need from the mainland. The islands are a great place to do a homestay with a local family, though when we were here a number of small single- and double-storey rooms were being built.
On some parts of the island the lake seems to flow over the horizon, giving the impression that you're siting on a beach looking out over the ocean. In other places the snow-capped Andes emerge from the water. My friend, Victor, walked from one side of the island to the other, while the girls and I took a small boat. No matter which part of the island you find yourself sitting on at sunset, crack open a chilled Cerveza and enjoy the view.
Salt of the earth: Salar de Uyuni
Put aside at least three days to visit the world's largest salt flats, which stretch for hundreds of kilometres across southwestern Bolivia. This was by far the highlight of my trip to Bolivia and I highly recommend. Visit during the rainy season, from December to March, when it's covered in shallow water and reflects the sky like a mirror to give you the illusion that you're walking on clouds. During the dry season the flatness of the area gives it interesting depth of field, which makes for creative photographs.
During a three-day, 4x4ing adventure across this magnificent landscape we visited a train cemetery (where old trains go to retire), salt harvesters and a salt factory, and slept in a salt hotel and nature reserve. The landscape constantly changes, from dormant volcano cones and spouting geysers to colourful high-altitude mineral lagoons. The most famous lagoon, Laguna Colorada, found within Eduardo Avaroa Andean Fauna National Reserve is a feeding and breeding ground for James', Andean and Chilean flamingos.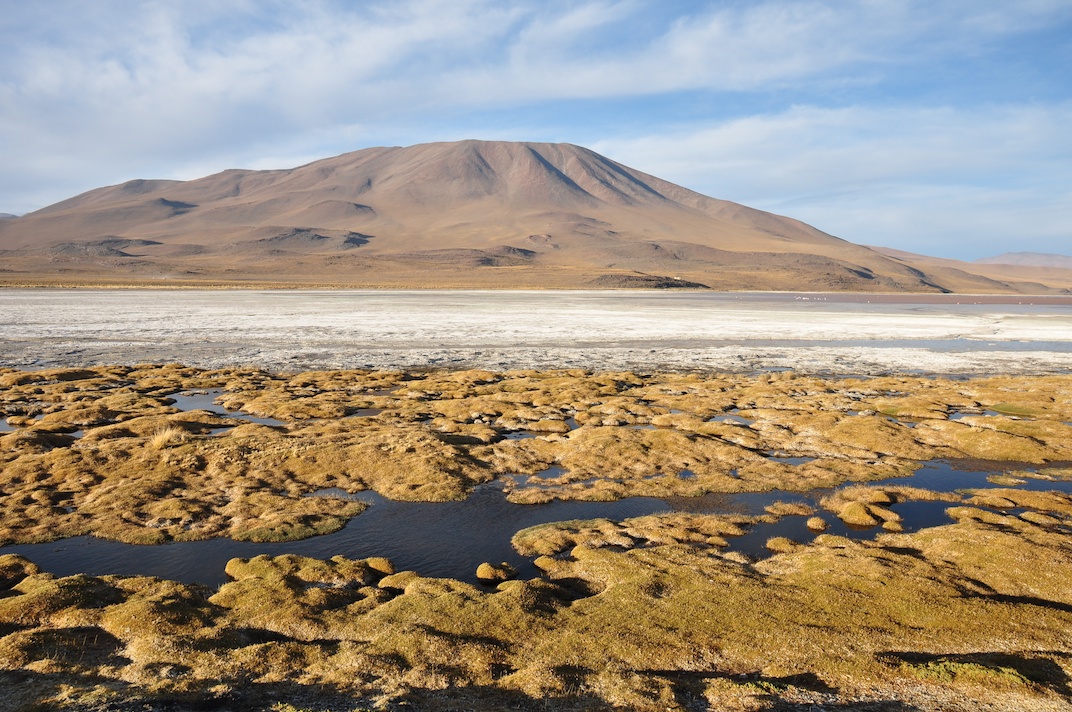 At times we drove for hours on the salt flats with only the outline of the Andes to break the horizon. We lunch at the famous Fish Island, which was nothing like I expected. It's a petrified coral island that's covered in cacti and shaped like a fish – thousands of years ago the salt flats were a giant lake. If you're lucky you may spot a culpeo fox behind the cacti or birds circling overhead, as you drive off into the flatness.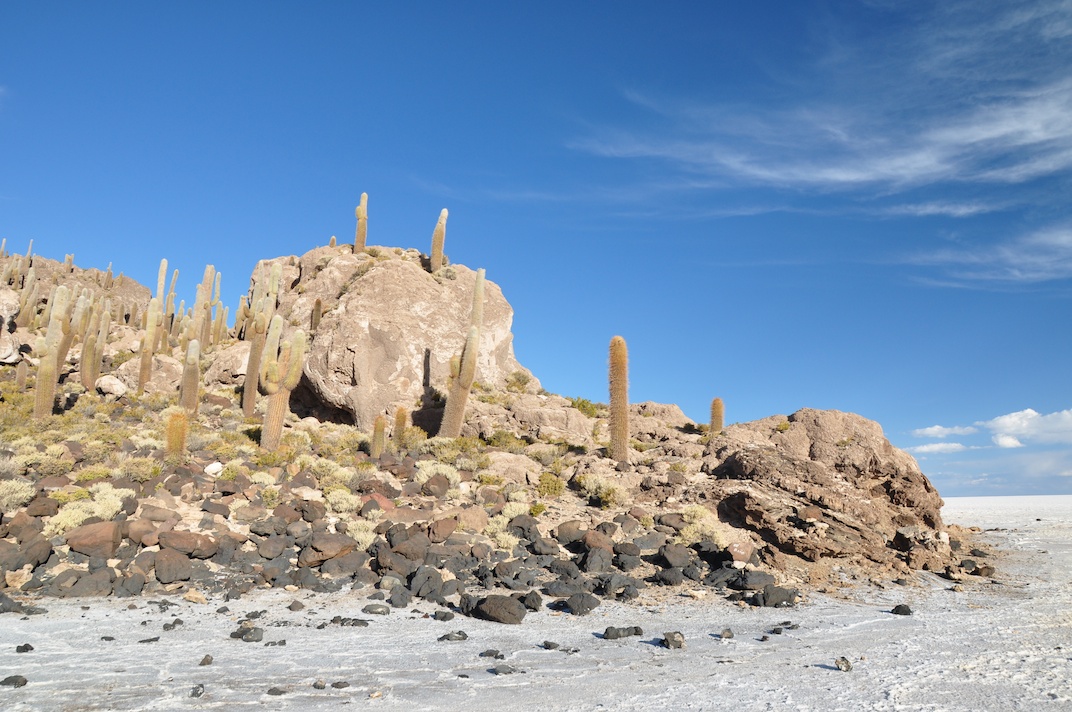 On our final day we wake before the sun to watch geysers bubble and erupt at dawn. Then we watch the sun rise from behind the flat horizon while sitting in a steaming geothermal water spring. Before heading back to civilisation we climb rock statues that have been carved by the wind in Siloli Desert. Later we watch multi-coloured mountains pass by in a blur, as our driver seemingly races a train back to Uyuni town.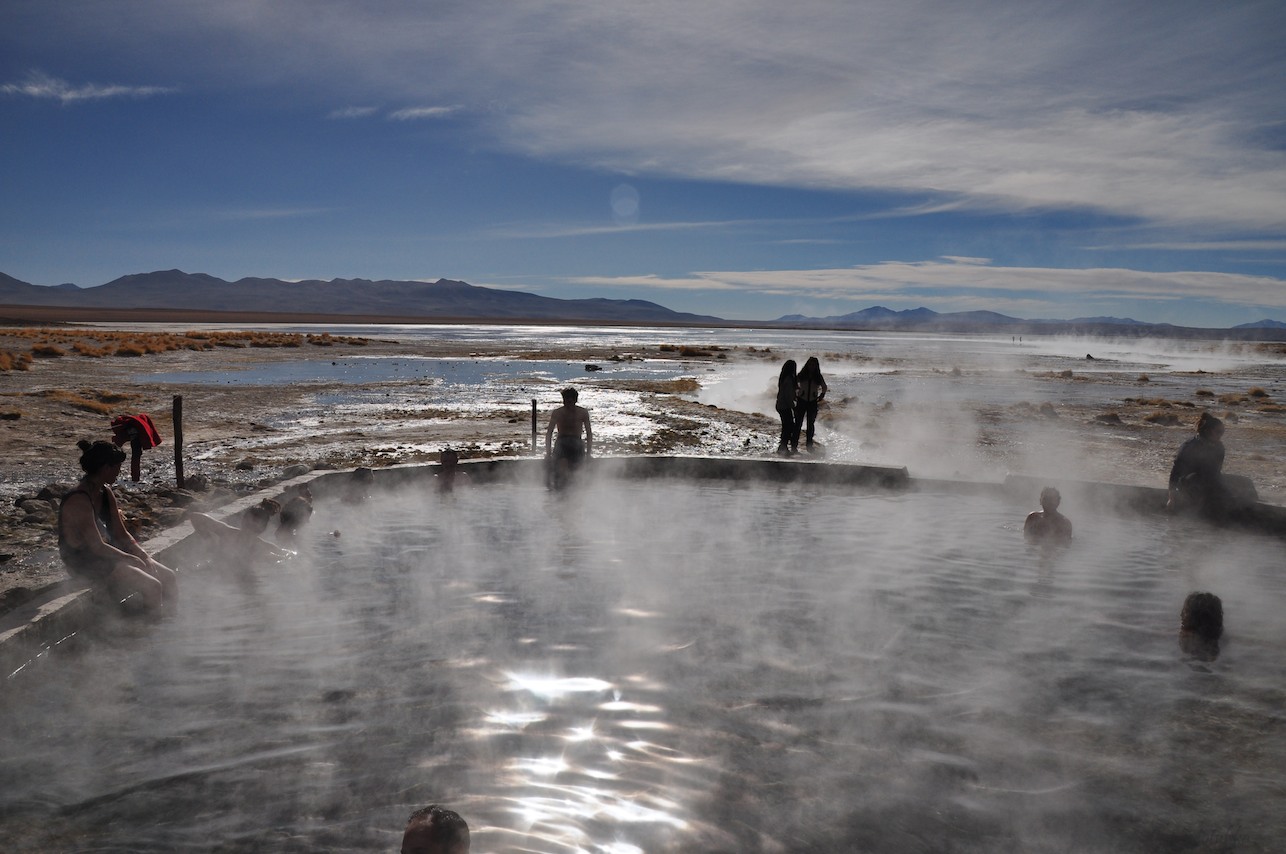 Sucre
I had been warned of "Sucre Syndrome" long before I arrived at this UNESCO World Heritage Centre. And I, too, fell victim to its allure. Most visitors stay here twice as long as they had initially planned. Sucre retains its Spanish colonial charm with its whitewashed buildings and burnt orange roof tiles that can be seen from the Recoleta Monastery, the city's most romantic mirador on the hilltop.
It's a city that's known for its language exchanges and salsa dancing – just don't expect to sleep before midnight. Culturati are enthralled by the museums and art galleries in the 'White City'. While Parque Simon Bolivar has a replica of the Eiffel Tower, designed by Gustave Eiffel.
Bolivia is also a popular destination among avid hikers. Sucre is the springboard for hikes across the Cordillera de Los Frailes mountain range. We did a three-day hiking expedition across Maragua Crater, rivers and wooden bridges, through wheat fields, while admiring waterfalls and the surrounding valley. For an outdoor history lesson take a guided day trip to see 2 000-year-old cave paintings and dinosaur footprints in petrified rocks. We did a home stay with a local family. The wife cooked for us, while the husband played his guitar and sang until the fire extinguished.
Have you travelled to Bolivia? What did you think? I'd love to return one day, where else should I travel while there?
***
This post is written in partnership with South America Odyssey, which creates personalised travel itineraries to a number of South American destinations including Bolivia. This blog post is based on my personal and independent travel experience to Bolivia to inspire others to travel there too. I maintain editorial control over all content published on this website, but you already know that! ;)