Each weekend Mpumalanga's highlands welcome visitors, with fresh trout, macademia nuts and whiskey, plus some boozy cake on the side. Dullstroom is what weekends are made of. Like a curled up cat rising from a nap, the morning mist gently lifts from the dams, dances with the topmost branches of pine tree forests and unfurls across meadows leaving behind only dew. Almost every day begins this way here, in the South African highlands at a height of around 2 000 metres, where Dullstroom claims the title of the country's highest town.
In true weekend style, start off slow with an easy breakfast at one of the 30-odd restaurants in town, along the main road (Naledi Drive) that slices the town in half. Try the waffles at Waffle & Co. or a sweet or savoury pancake at Harrie's Pancakes, both spell w-e-e-k-e-n-d.
If you want to make a longer itinerary out of this trip then visit Dullstroom on the way to the Panorama Route. You're already halfway there from Johannesburg, as it's only another three hours to go.
During your stay you'll see many t-shirts proclaiming Dullstroom to be a drinking town with a fishing problem. So replenish your fly box once the many speciality fishing stores open their doors or hire rods and nets for the day. Zip up your waterproof waders and head to one of the many well-stocked dams or rivers with hopes of hooking a rainbow or brown trout. This is one of the best places for the freshwater fish and Dullstroom is South Africa's fly fishing capital due to its cool clime. Some dams operate strictly on a catch-and-release basis, while others will allow you to later braai your catch for dinner with garlic lemon butter and roasted potatoes with a spoonful of sour cream.
There's nothing dull about Dullstroom, especially not at the adventure course at Dunkeld Country and Equestrian Estate. I draw in a deep breath through my pursed lips, tighten the strap of my hard hat and check – once again – that my harness is correctly secured. I'm buying time. Trying to delay the inevitable. Then right foot in front of the other, I start to balance my way across the wooden beam that's suspended 10 metres above the ground. My legs quiver as they search for equilibrium. Left, right, left. As I feel gravity pull me towards her with her grasp, I gain momentum and skip across its length to reach the vertical beam on the other side. My legs shake from the adrenaline bursting through my bloodstream. I leap into the air – it's the way my belayed guide recommended I get back down to the ground. That was the easy part.
Then I climb up a vertical beam to the trapeze jump. It's height seems multiplied from the top. I dry my sweaty palms on my t-shirt. Straighten my hard hat. Close my eyes. The cheers of encouragement from below become incoherent. I bend my knees and trampoline myself – arms outstretched before me – in the direction of the slightly swaying handle bar. My right hand knocks it away. I miss. I fall. I erupt in laughter as I bounce about in the sky. Next up is the zip-line.
From the estate's stables we ride through the dappled sunshine of the pine trees, trot amidst amber swathes of grass, between dams that mirror clouds, up a hill and around the cottages.
After all those activities, the country air stirs my appetite. My hunger finally meets its match in the homemade trout pie I order for lunch from 1883 Fine Dining Food Establishment, which overlooks meadows and whitewashed post and rail fence. I'm pleased that Dullstroom's restaurants and pubs serve up different varieties of the town's staple from breakfast to dinner: trout benedict or trout scrambled eggs, smoked and poached, goujons and trout salad or wraps. I recommend Mayfly's Rainbow Trout, which is stuffed with mushrooms, onions and peppers and oven baked.
Back in town, find the time to visit The Clock Shop – the southern hemisphere's largest clock collection with more than 5 000 designs and around 7 000 clocks from Disney-inspired timekeepers to wall, mantle and cuckoo clocks, as well as antiques and grandfather clocks. If you can't find what you're after, there's another 80 000 stored in the warehouse. The 64-year-old owner explains to me that his father and grandfather were both watchmakers and he got into it at the age of 14. He says you won't find any clocks from China in his shop, as he shows us around the workshop where they custom make many of their clocks either from oak, walnut, cherry or linden. He proudly points out the largest cuckoo clock in the southern hemisphere – it's one metre in length and hard carved. There's a clock made from a Tigermoth propeller and yet another made from porcelain that dates to the 1860s.
When the clocks strike sunset, ease into the evening with ice cubes chiming in your glass at Wild About Whisky in Auldstone House. Choose from a selection of around 1 200 worldwide whiskies to taste from around the world or look through their display of 300 for sale. Put aside at least an hour to try one (or more) of their 30 taster panels that consist of four to six half tots from six tasting categories. If, like me, you lean towards gin, they also offer two gin tastings with 15 varieties.
Otherwise, if you prefer a different kind of tipple altogether, the Anvil Ale House micro-brewery (on the Lydenberg side of town) serves sevens kinds of beers: a Blonde Ale, Indian Pale Ale, White Anvil, Dark Anvil, Biere d'Saison, Baltic Porter and the Mjolnir. Drop by for a free beer tasting, there's even a coffee roastery next door. Bar hopping could become a hobby here, easily, as there are so many happy hour specials on each night.
But if there's one thing you do, let it be the Dullstroom Bird of Prey and Rehabilitation Centre. This non-profit organisation rescues and rehabilitates injured and orphaned birds as well as those bred in captivity for hunting or traditional medicine. Each year they release around 200 birds. Those that cannot be reintroduced to the wild become permanent beneficiaries of the Wildlife SOS Trust. The daily flight displays (10:30 and 14:30) are the birds' daily dose of exercise and part of the rehabilitation training process.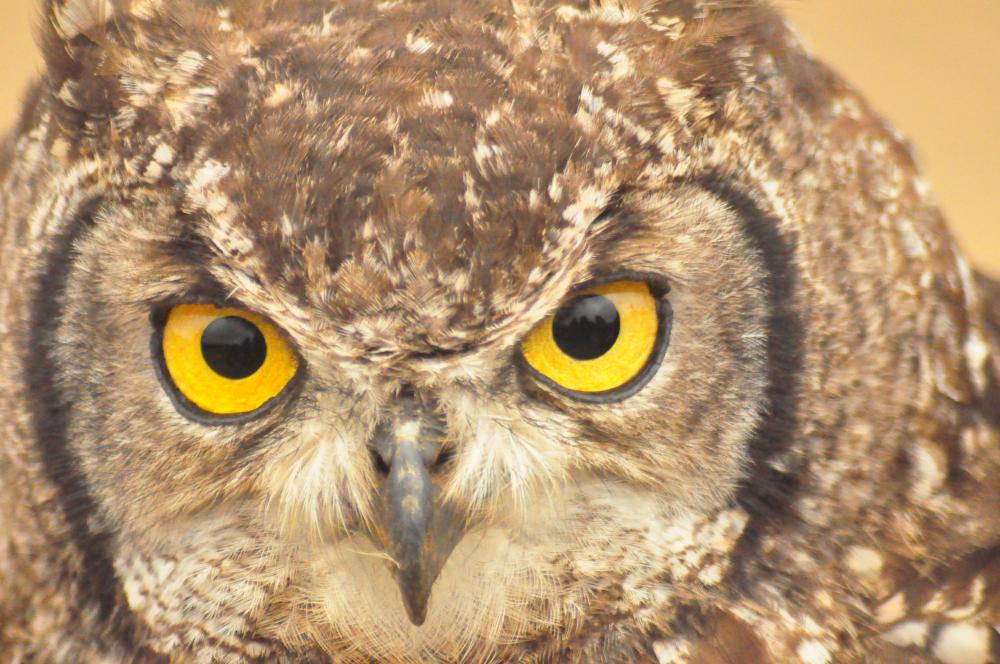 Aidan Botha brings out Charlie the Peregrine Falcon, Daffie the spotted eagle owl, and Wayne Rooney the secretary bird, one at a time. I stare into Daffie's marble-like eyes and tickle the back of her neck as she sits on my falconry glove before her wings brush my cheek as she takes off. Charlie rests in his enclosure after reaching speeds of up to 390km/hour in a performance of his flying skills, as he hunted Aidan 's lure. Rooney kicks a rubber snake (that's how secretary birds kill their prey) before running away. So you see, there's more to do in Dullstroom than you can shake a fly fishing rod at or cover in a weekend.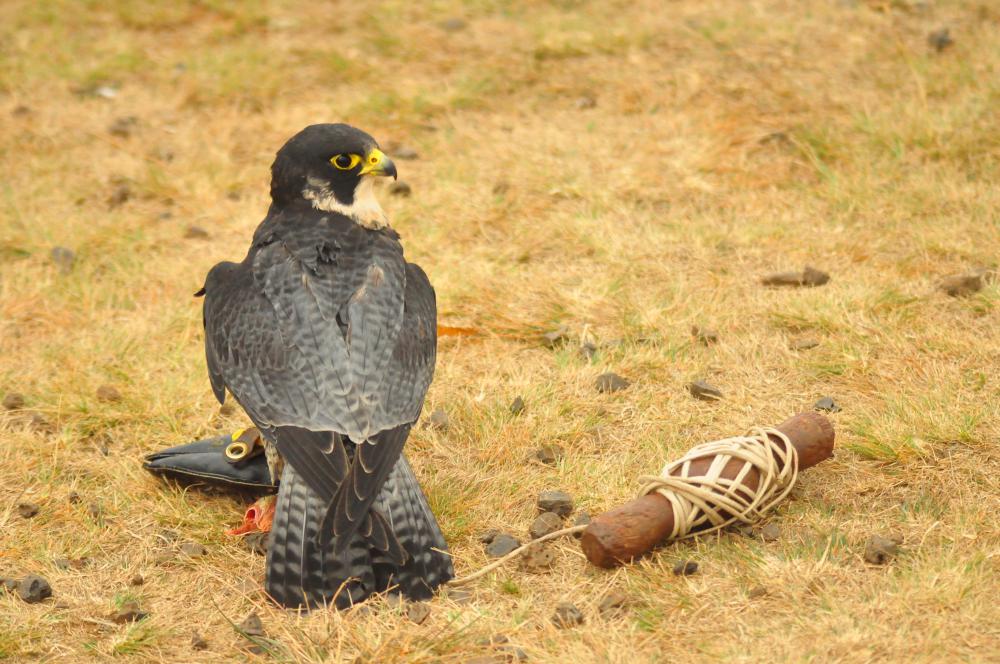 Have you been to Dullstroom recently? Do you have any recommendations on what I should add to this article?