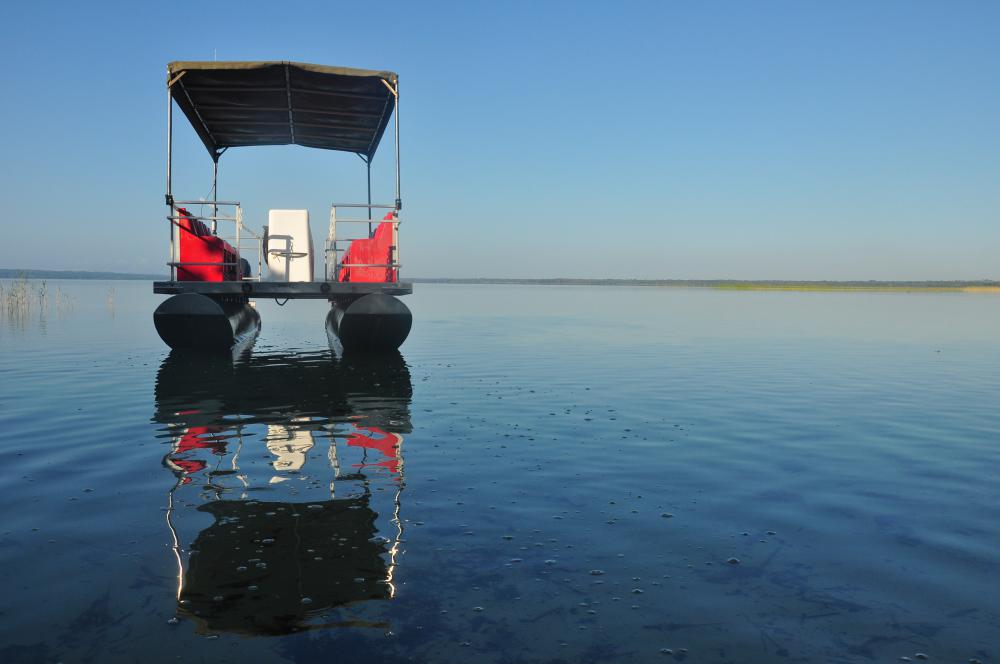 10 friends. 16 days. 2 300 kilometres (or somewhere in that region) makes for an epic road trip along South Africa's KwaZulu-Natal coast.
Last year, nine friends and I, packed ourselves into three cars to road trip across South Africa. We started in Johannesburg and made our way to Durban via the Midlands Meander. Durbs was to be the 'official' starting point of our road trip – we just had to get there first. The route that followed was around 1 600km as we followed the KwaZulu-Natal coast up to Kosi Bay, near the border with Mozambique. We outlined the border of Swaziland and traced Mpumalanga's Panorama Route before making our way back to Johannesburg.
I've written more detailed posts about some of the stops we made along the way. You can read them here:  Panorama Route, Kaapsehoop and Dullstroom.
Durban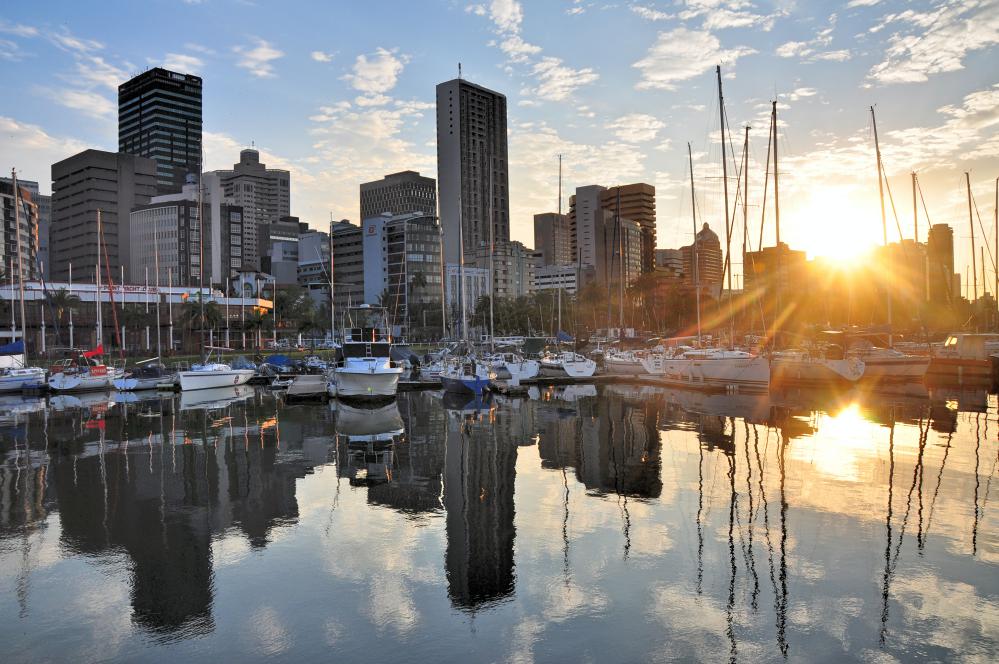 As any South African can tell you – Durban is the warmest place to be. Well, it's certainly one of the warmest destinations in the country. And it lives up to its tourism slogan as it experiences warm (if not hot) weather all year round. So it's no surprise that it's one of the hottest holiday destinations along the KwaZulu-Natal coast. That's not just because of the heat, but also because of the spicy Indian curries and bunny chows being sold at diners on a street corner, and the really friendly locals.
Put on your sneakers and cycle along the promenade for an active start to your day. Give yourself enough time to stop along the way to see the very creative (and sometimes cheeky) examples of sand art on the beach. The sea-sand sculptors mould a gallery of marine animals, people and various other shapes along the beachfront. You can even commission a work of sand art of your own. I've seen some people propose in that way with 'Marry Me' inscribed in a sculpture of the couple. For more more ideas on what to do in Durban read my Durban in the Summer post.
Where to stay: Whether you're spending a weekend or a week in Durban, search for accommodation on AfriStay, which has 257 accommodation listings in the city, from guest houses and lodges to B&Bs.
Beach bumming in Ballito (Dolphin Coast)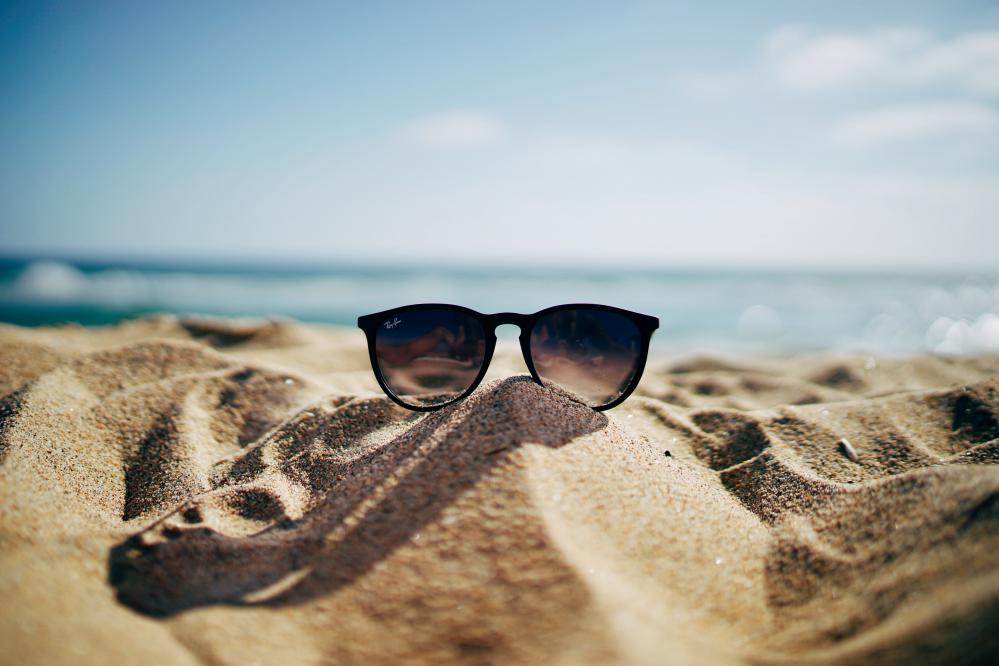 Make your way north for some more fun in the sun – especially when you're not quite yet ready to leave the beach behind. Just 40km north of Durbs is where my memories of family holidays are buried in the sea sand. This is the perfect place to beach bum. Come here with the intention of doing next to nothing. Read a book, swim in the ocean, nap beneath a parasole, swim some more. Though it's still busy in high season, it's much quieter than Durban, especially in peak season and during the holidays. Plus it has an awesome selection of beachfront restaurants and bars that look out towards the waters. It's a good place for a seafood buffet of freshly-caught fish, calamari rings and juicy garlic butter prawns, accompanied with some South African white wine.
Where to stay: We stayed at Meander Manor in Ballito, which is less than 500 metres from the beach. Hint: Book a front room so you can watch the ocean from bed. If not, then you can overlook the pool and ocean during breakfast. They also have some tasty breakfast options if you're banting.
Tracking endangered wild dogs in Zululand
Then we made our way into KwaZulu-Natal's interior and spent three days at Mavela Game Lodge in the Zululand Rhino Reserve. One of the highlights was waking up at 4am, while darkness was all around, to track wild dogs with Wildlife Act. Read more about Wildlife Act and other responsible wildlife volunteering programmes in South Africa.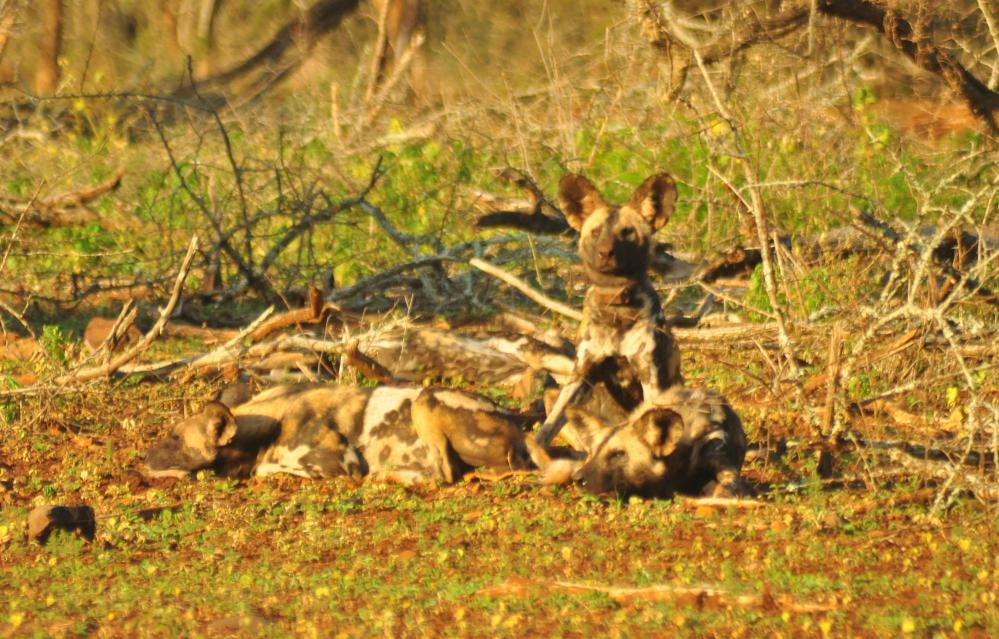 We were curious as we watched Wildlife Act volunteers, Nina Danes and Natalie Phillips, stand in the back of the bakkie (open back van) and take out their satellite antennas. After waving them about, reading the radio signals and driving about quite a bit, we finally spotted the pack still sleeping in an open area. I couldn't help but think of how similar they are to domestic dogs, when they stretched as they awakened, licked one another, and playfully chased each other.
There are only 500 of these critically endangered animals left in South Africa and around 2 500 in the world. Their numbers are decreasing due to a number of reasons, such as a lack of habitat because of increasing urbanisation. Wild dogs can cover large areas of land in a day, we were told by the Wildlife Act guides. Sometimes a pack can circumnavigate the perimetre of the reserve in a few hours. They also don't like being contained and often break out of game reserves, which means more often than not that they are shot by neighbouring farmers. Two of the dogs in this pack are tagged with GPS collars, so they can be tracked.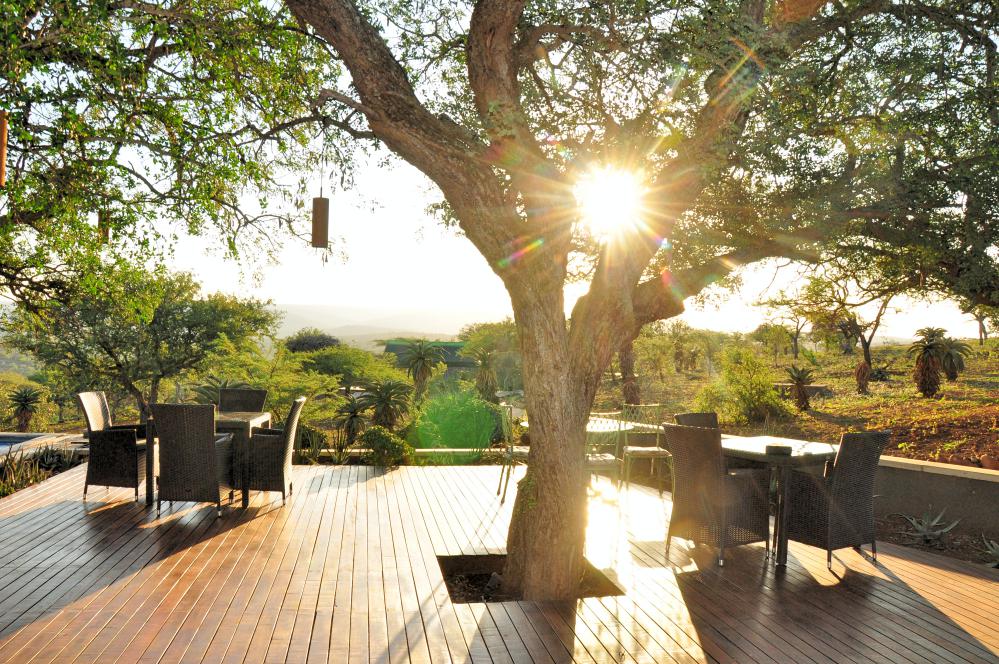 Where to stay: Mavela Game Lodge is a luxurious tented camp in the Zululand Rhino Reserve, with a swimming pool and wooden deck that overlooks the reserve, an indoor and outdoor dining area. One of my highlights was drinking a sundowner G&T from the deck while spotting wildlife in the distance.
iSimangaliso UNESCO Natural World Heritage Site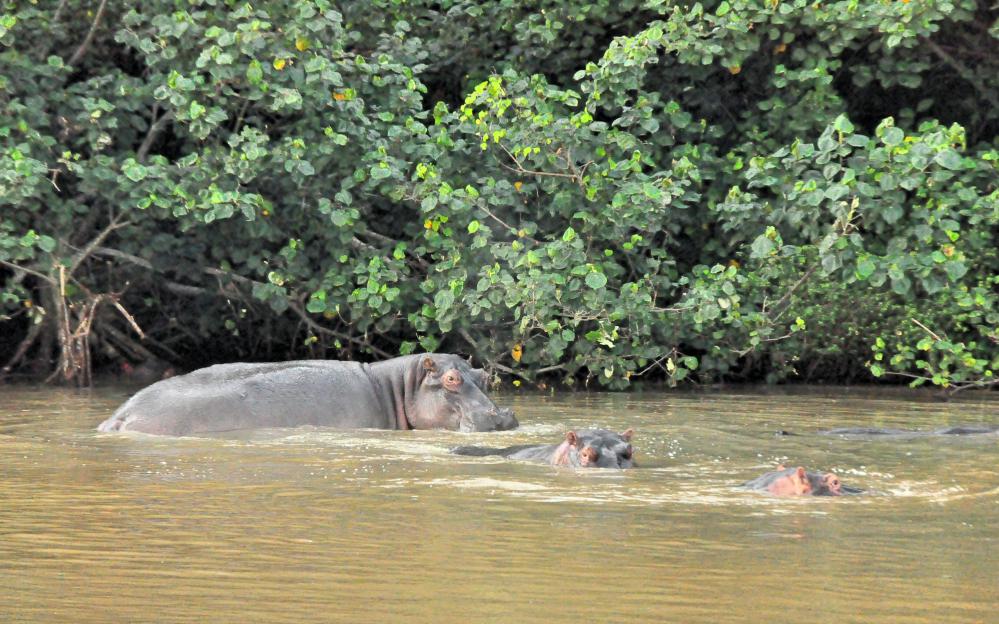 After a 160km-drive (perhaps a little longer because we set off in the wrong direction initially), we were back along the KwaZulu-Natal coast. One of the most unexpected attractions of visiting St Lucia in iSimangaliso Wetland Park is watching the local hippo pods mowing the hotel lawns. It should come as no surprise though as the wetlands reserve is home to the largest hippo population among South African water bodies. "The hippo populations were not affected by the drought. Even though water levels were very low, the hippos just moved to other areas of the lake," explained Thandi Shabalala, from iSimangaliso Wetland Park. It's a UNESCO Natural World Heritage Site (and the first in South Africa) due to its natural biodiversity and the array of animals. No wonder the name translates to miracle and wonder.
The following day we rose early to do the sunrise birding walk along the St Lucia boardwalk with our knowledgeable guide Themba. He mimicked bird calls and pointed out endemic species. The mist was still sleeping on the beach, as we walked alongside hippo footprints, in between small shrubs and flowers. There were dew drops on the spider webs and the sun finally rose to illuminate the sky yellow.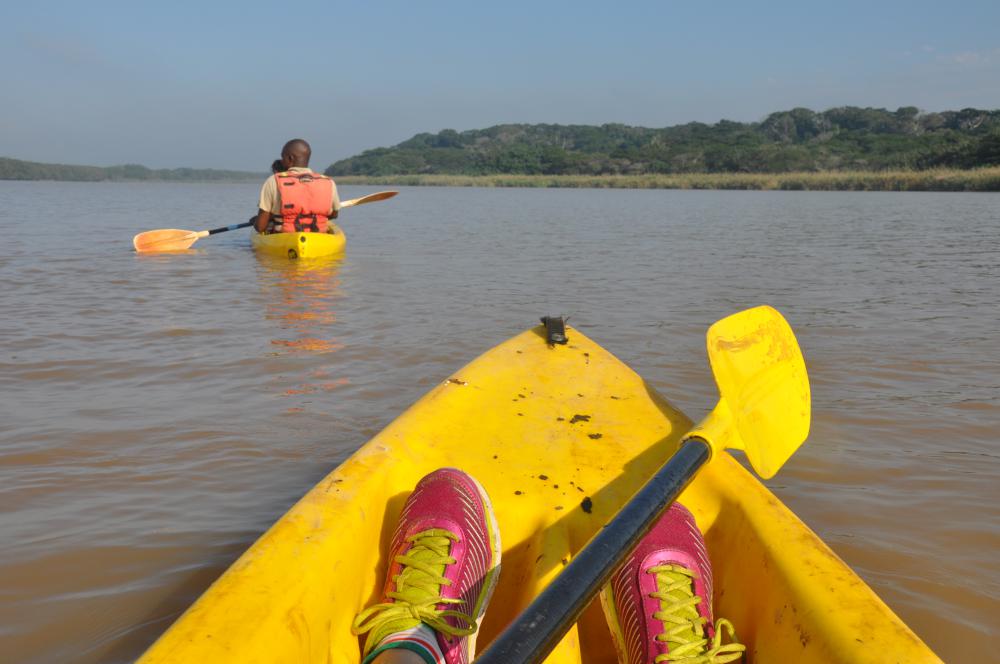 Later we kayaked along the estuary and counted the number of crocs and hippos we spotted along the way. In some instances we were too close for my liking, but the guides didn't seem to think this unusual. Our day ended with a sunset game drive through iSimangaliso Game Reserve – my highlight was seeing a chameleon, as I haven't spotted many in the wild. I also recommend a sundowner cruise along the estuary, which we did the previous day.
Where to stay: Elephant Lake Hotel is an affordable lodging option in St Lucia, along the main road, that looks out onto the estuary. Perhaps if we'd stayed longer we may have seen the hippos drinking from their swimming pool.
Kosi Bay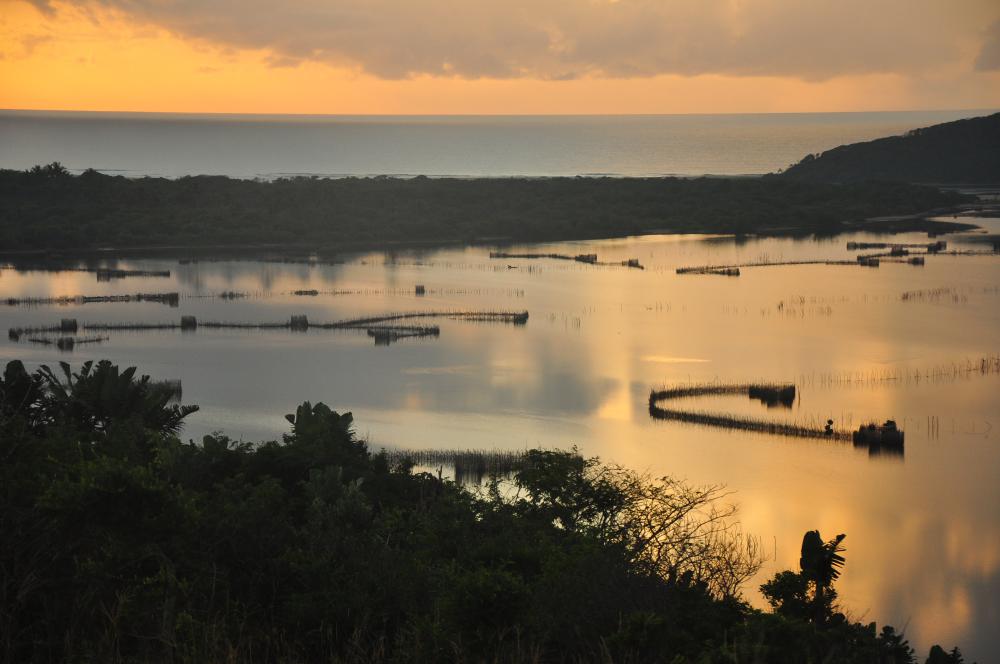 From there on out the KwaZulu-Natal coast just gets more picturesque, well in my opinion at least. After a four-hour drive, we reached our next destination. I was so excited to revisit Kosi Bay, especially since I was there last as a kid. It was really impressive to see that this conservation area hasn't changed much, it's exactly how I remember it. The natural beauty and diversity of the region has been preserved. Before breakfast we took a three-hour boat trip through the clear, warm waters of the estuary, which is still part of iSimangaliso Wetlands Park. We made our way through the channels that have been made through the marshes by the resident hippo pods that live in the four lakes. Our guide explained that the salinity of each lake varies depending on its distance to the ocean mouth. We cruised past the wooden kraal-like fishing traps of the Tsonga people that have been recorded in this area for well over 400 years. Then we swam in the shallows by the mangroves.
Where to stay: The tented camp at Utshwayelo Lodge and Camp (a community partnership project) is only 100 metres from the park's entrance gate and is encircled by indigenous vegetation. It refers to itself as the most north-eastern accommodation in the country.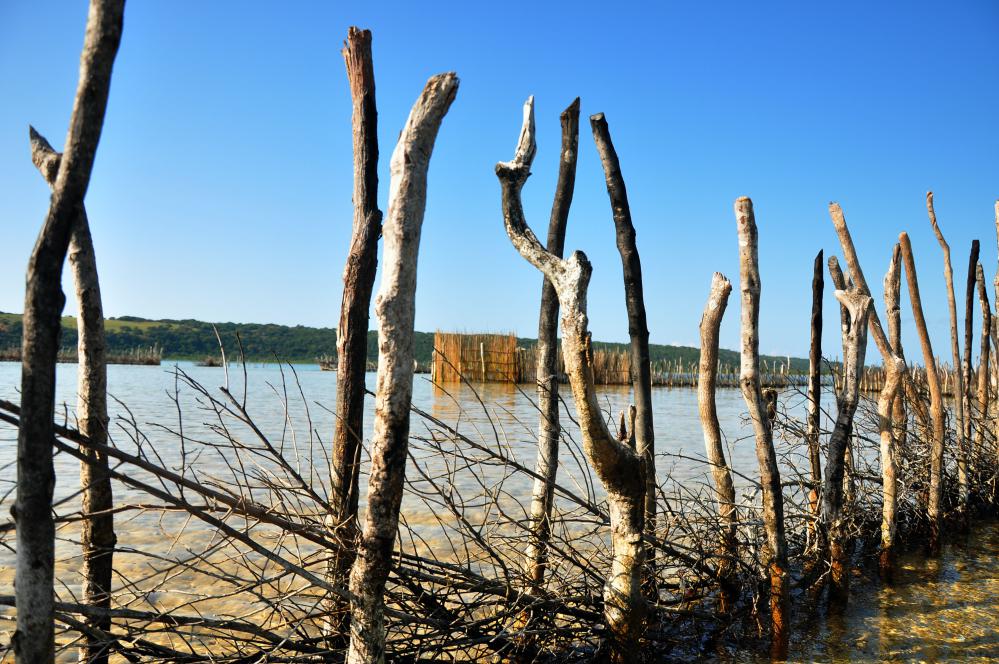 From Kosi Bay we finally left the KwaZulu-Natal Coastline we had been driving along for so many days and headed into the interior once again. Our final stop was Mpumalanga's Panorama Route. We spent our remaining days exploring the region around Mpumalanga's Panorama Route: Kaapsehoop, Sabie and Dullstroom on our way back to Johannesburg. But more about that another time…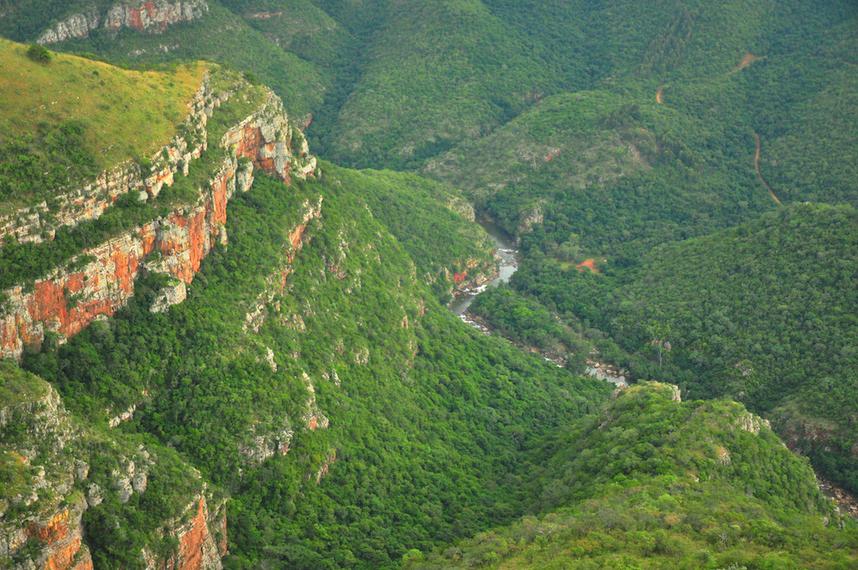 Have you road tripped through South Africa? Please share your tips, in the comments below, on where you think I should road trip next. 
***
This post was written in partnership with AfriStay. I maintain full editorial content of all content published on this website, but you already know that! ;)