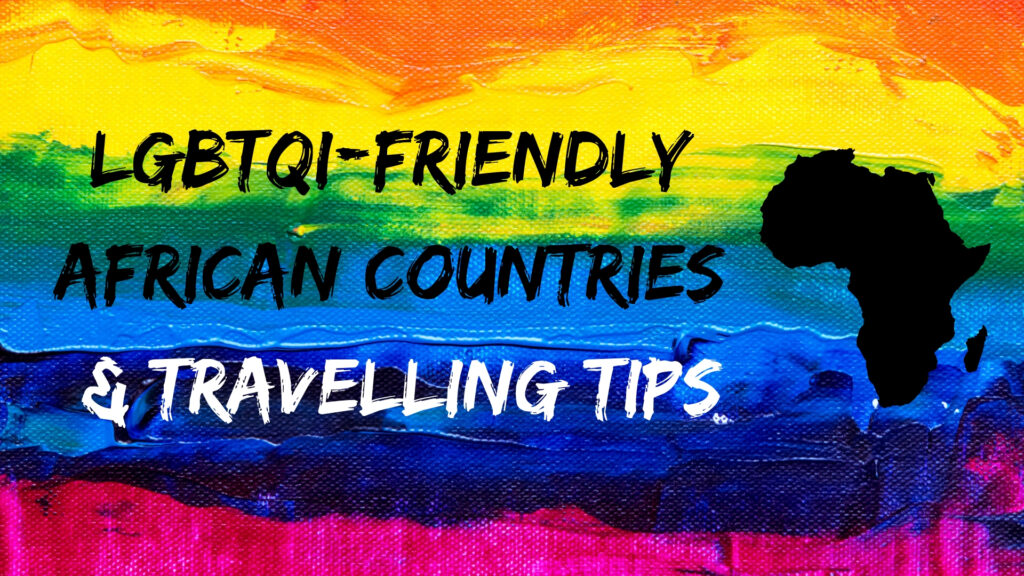 I am vanilla. Pretty much as vanilla as they come. I often remind myself that I travel as a fairly privileged, white, straight woman (that's a topic for another blog post). My travels are so often predominantly shaped by these aspects that it is easy to forget that it might be any other way for someone else, especially people of colour and members of the LGBTQI community.
Love is hard work. Never mind having to be told who you can and can't be, who you should and shouldn't love, what you can and can't do. This post is dedicated to a few of my dear friends, as well as those who feel that if they were to be true to themselves and follow their hearts that they would be ridiculed, teased and discriminated against in various ways either at work, in their social circles, religious communities or families. This post is dedicated to all those people who tread lightly so as not to upset others' steadfast beliefs, as ridiculous as that sounds. I am sorry that some people are so silly, please remember that we are not all like that. Love is love!
There are 22 gay-friendly African countries based on recent news reports and research conducted by human rights groups, and then there are those where it is advisable to exercise extra caution. Hopefully this post is useful in helping you decide on a gay-friendly travel destination in Africa and advising on when to join gay-friendly festivals, parades and gay pride throughout the year.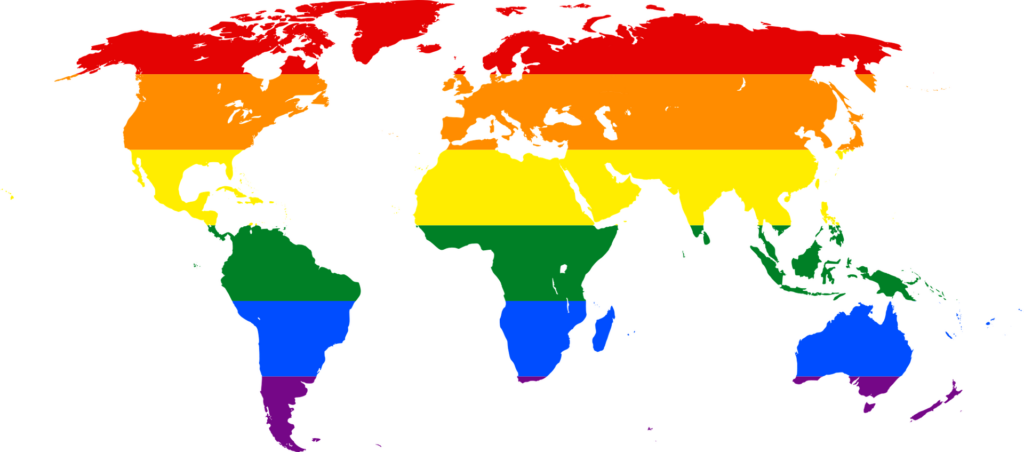 List of gay-friendly African countries to explore
This is a list of gay-friendly African countries that was released by Amnesty International in early 2018.
Botswana (changed their regulations in October 2019)
Benin
Burkina Faso
Cape Verde
Central African Republic
Chad
Congo-Brazzaville
Ivory Coast
Democratic Republic of Congo
Djibouti
Equatorial Guinea
Gabon
Guinea-Bissau
Lesotho
Madagascar
Mali
Niger
Rwanda
Sao Tome and Principe
List of African countries where it is illegal to be gay
And here is a list of African countries where it is illegal to be gay, which was also released by Amnesty International in the same report. Travel with your common sense about you.
Algeria
Angola
Burundi
Cameroon
Comoros
Egypt
Eritrea
Gambia
Ghana
Guinea
Kenya
Liberia
Libya
Malawi
Mauritania
Morocco
Nigeria
Senegal
Sierra Leone
Somalia
South Sudan
Sudan
Togo
Tunisia
Uganda
Zambia
List of African countries where LGBTQI invokes the death penalty
Mauritania
Sudan
Northern Nigeria
Southern Somalia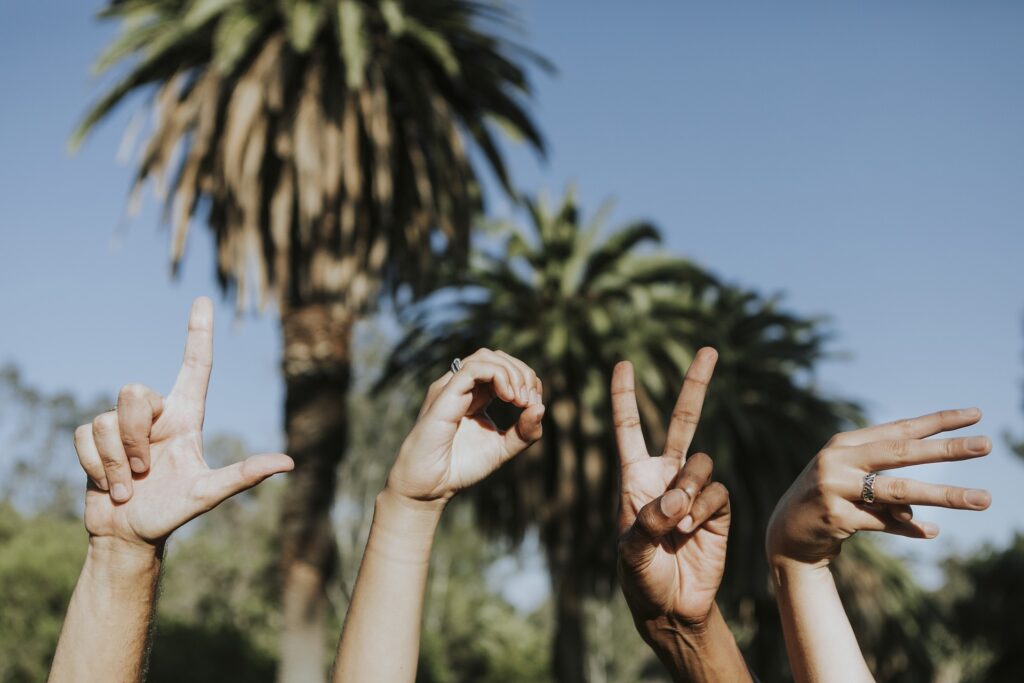 11 tips for LGBTQI Travel to African countries (or anywhere)
Some African countries are conservative in their outlooks on sexuality, whether it be due to religious or cultural beliefs or based on local legislation. Research the laws regarding LGBTQI travel to your intended country of travel through government websites and try to find out if they are enforced.
Check out the International Gay and Lesbian Travel Association (IGLTA), which provides very useful tips, information and resources about LGBTQI travel around the world.
Global Gayz is a stupendous resource for gay travellers to Africa and shares personal stories from human rights activists on the ground.
Ask for the advice and experiences of other LGBTQI travellers on travel forums, such as Lonely Planet's Thorntree Forum and TripAdvisor's forum. This is a platform to ask the local LGBTQI community about what it's like living in their country or to tap into the experiences of other travellers. They can surely advise you on gay-friendly accommodation options, restaurants, clubs and bars, as well as travel agencies and perhaps share their insights into when the next gay pride is taking place.
Be aware that entrapment campaigns are a reality in countries with minimal or no LGBTQI rights, whereby undercover police officers monitor certain venues, websites or smartphone apps so as to gain insight into common LGBTQI community meeting places. Ask about this on travellers' forums. And always suggest to meet up in public.
In some African countries PDAs (public displays of affection) between a man and a woman are frowned upon either due to cultural norms or religious piety. And PDAs between a same-sex couple may also provoke unwanted attention. Rather err of the side of safety, be discreet and keep your affections for when you are in private.
While it pains me to have to write this: dress conservatively, especially when visiting a religious site, so as not to draw unnecessary attention to yourself. Women should have a scarf or cover up their cleavage, shoulders, arms and legs.
Consider joining a gay-friendly tour — it is the perfect opportunity to meet other LGBTQI community members from around the world. Your tour guides will have on-the-ground experience and will know what to expect, plus how to ensure that your travels are safe.
Update your passport before you travel so that your name, photo and gender correspond with your gender identity, as some transgender travellers have encountered difficulties at ports of entry.
Airport security can be a nightmare for anyone, but even more so if you come across a security staff member who might not be familiar with the non-binary community. In some countries, such as the United States, you can opt out of an Advanced Imaging Technology (AIT) scan, ask if this is a possibility if you feel uncomfortable. Though this will most likely be replaced with a closer-than-most-feel-comfortable-with pat-down. Know that you may in many instances request a private AIT screening and can choose the gender of the airport security staff who does the pat down.
Have a restroom buddy when using a gender-affirming restroom, so they may stand by your door and help you time your use of the restroom.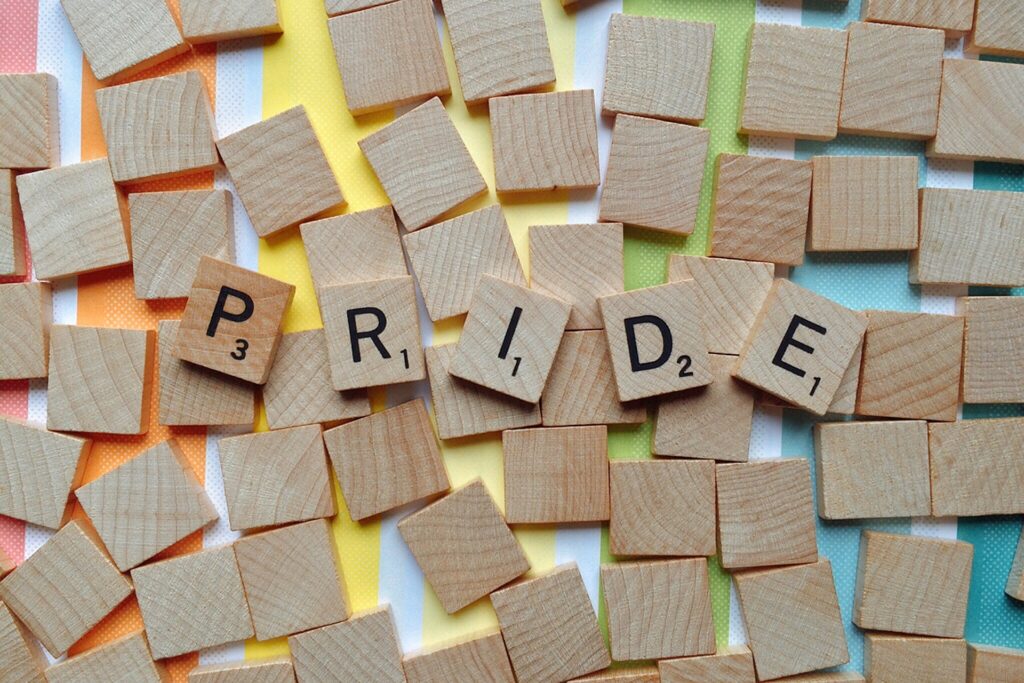 Africa-based gay-friendly tour operators
Lgbt Africa On Tour (South Africa)
Taste the Cape Travel and Tours (South Africa)
Springbok Atlas Tours & Safaris (South Africa)
Rhino Africa Safaris (South Africa)
African Safari Guru (South Africa)
Amatungulu Tours (South Africa)
Out 2 Africa (South Africa)
Lelobu (Botswana)
McBern Tours and Travel (Uganda)
Sikeleli Africa Safaris (Zimbabwe and Canada)
Gay-friendly African countries in depth
South Africa
South Africa is one of the continent's most progressive countries when it comes to LGBTQI human rights with Cape Town being the gay capital of Africa. 2019 marks 23 years since South Africa decriminalised homosexuality and 11 years since the country legalised same-sex marriage. It was the fourth in the world to do so and the first on the African continent. Each March, the Mother City hosts the annual Cape Town Pride and Mardi Gras. Thousands flock to the coastal city for three days of revelery. And even if you're not there for Cape Town Pride there are countless gay-friendly accommodation options, entertainment venues, beaches and wine estates. Johannesburg's Gay Pride Parade and Festival turns 30 this year. Around 20 000 people walk the streets advocating for equal rights elsewhere in the world, mixed with with a serious dose of fun.
South Africa's gay travel calendar
Out in Africa Gay & Lesbian film festival (ended 19 February)
Cape Town Pride: (23 February – 03 March)
Read more here: www.capetownpride.org
Pink Loerie Mardi Gras, Knysna: (From: Thursday, May 30th, 2019
To: Sunday, Jun 2nd, 2019)
Mother City Queer Project: December (dates TBC)
Durban Gay & Lesbian Film Festival: September (dates TBC)
Johannesburg Pride (26 October)
Read more here: www.johannesburgpride.co.za
Related Reading: Travel to South Africa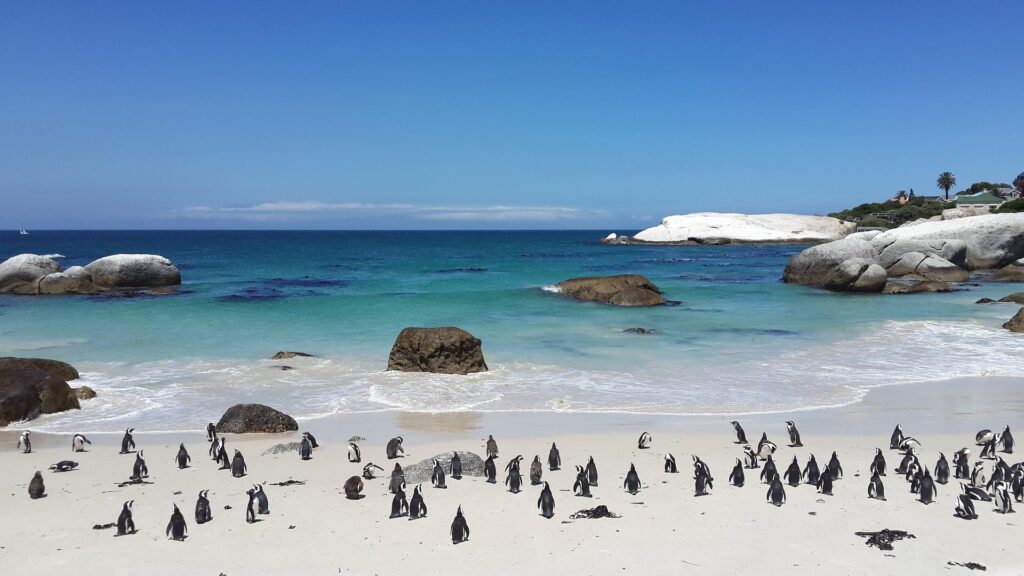 Seychelles
This archipelago of 115 tropical islands that floats in the India Ocean oozes romance with its powder white beaches, crystalline waters, luscious vegetation and craggy peaks that offer panoramic views over the islands. This popular wedding and honeymoon destination legalised homosexuality in 2016. The country has recognised same-sex marriage and couples can legally adopt. A 'don't ask, don't tell' policy permeates everyday life, with
bibin being the Creole word used for homosexuality. No matter your sexual orientation, discretion is advised.
Related Reading: Travel to the Seychelles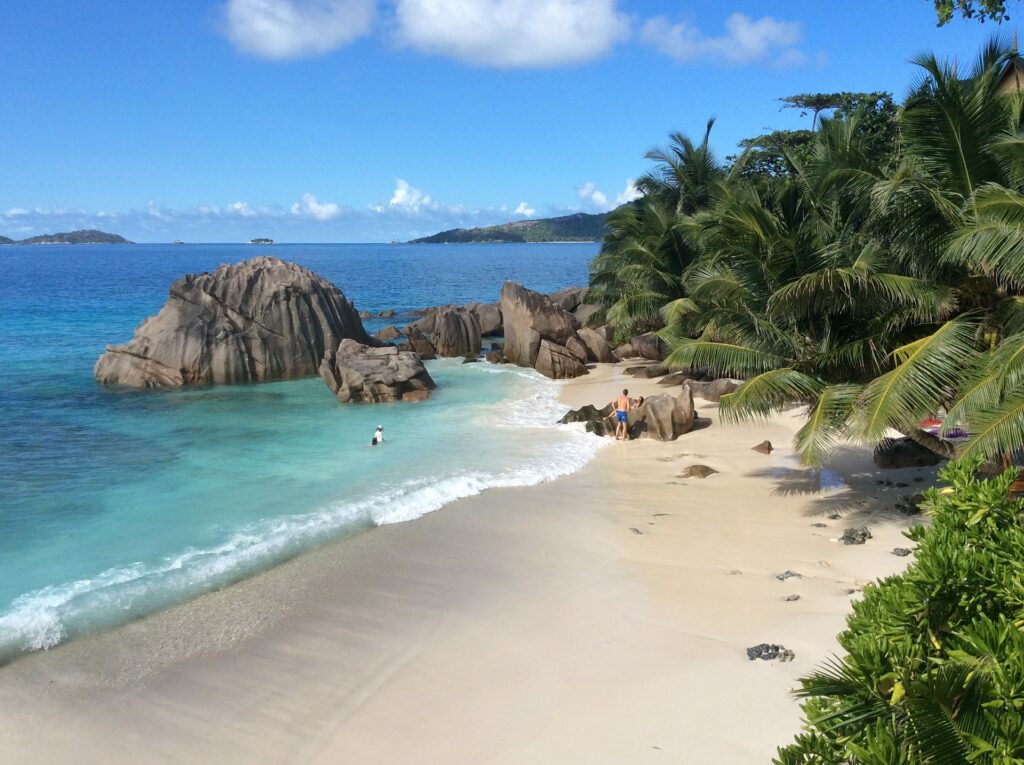 Mozambique
In mid 2015 Mozambicans celebrated the decriminalisation of homosexuality with its new penal code — the original one was inherited from their former colonisers, Portugal. There has been very little violence towards LGBTQI individuals and it is a safe African destination to travel in that regard, especially as people's attitudes are slowly warming in this country that is predominantly Christian and Muslim. Despite this Mozambican gay rights group Lambda states that society does not encourage non-normative sexual and gender identities to live openly, especially as there are no anti-discrimination laws that protect LGBTQI individuals. Mozambique's southern provinces are much more tolerant than those in the north. Lambda also leads training workshops with police officers and magistrates across the country. Though there are no LGBTQI-only bars and clubs, there are spaces and places that are known to be LGBTQI friendly.
Related Reading: Travel to Mozambique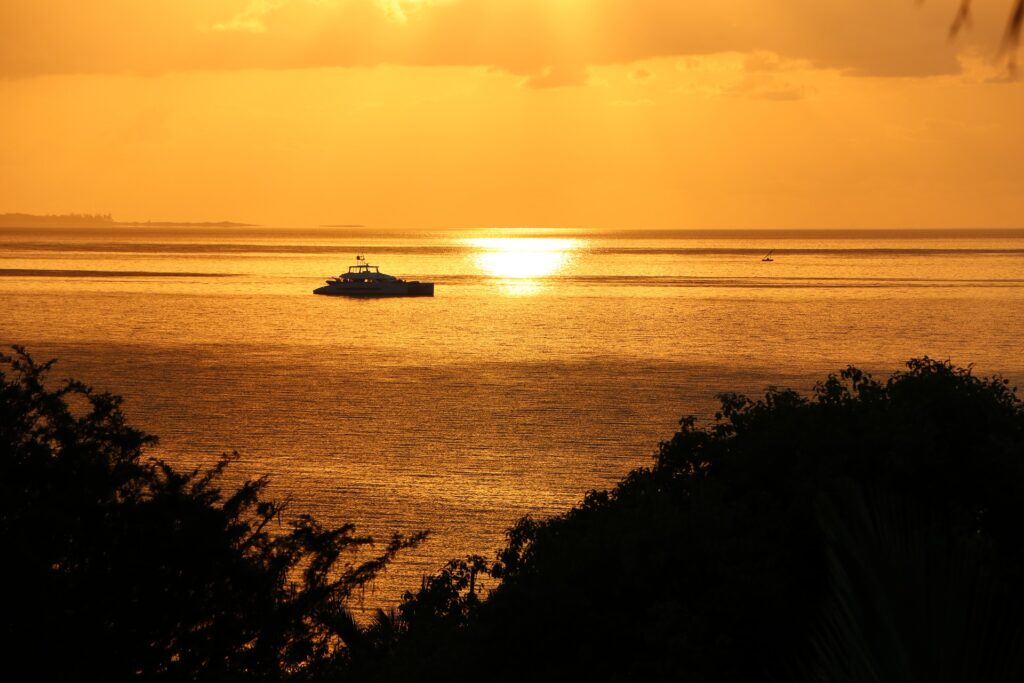 Ivory Coast
The Ivory Coast has been a relative safe haven in western Africa for the LGBTQI community and travellers. It has consistently been voted as one of the top gay-friendly African countries to travel to. The Miss Woubi beauty pageant is an annual cross-dressing beauty pageant held in the capital city of Abidjan each year since 2009. Its name derives from the Ivorian slang word that makes reference to the so-called "effeminate" partner in a same-sex relationship between two men. The jailing of two men in a same-sex relationship, under the public indecency law, in late 2016 made international headlines. Though social codes dictate discreet public behaviour with most men adhering to hetero-normative sexual behaviour during daylight hours, there are a number of gay-friendly bars and clubs in Abidjan. Alternative Cote d'Ivoire is an active gay rights group.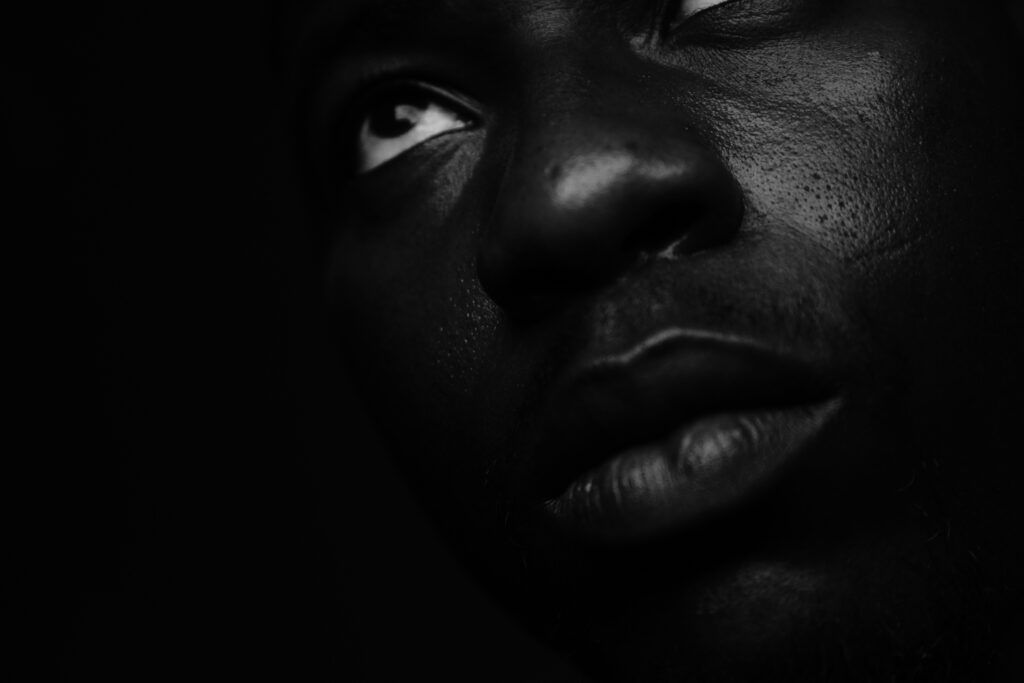 Rwanda
Rwanda is the only country in the east African region without anti-homosexuality laws. Before being colonised by Belgium, the Tutsi tribe engaged in same-sex contact for the purposes of spiritual rearmament. Today, while same-sex relationships are not illegal in this small landlocked country of 12 million that is famous for its Silverback gorilla trekking holidays, the legislation does not allow for same-sex marriages. Back in 2011, Rwanda was one of 10 African countries to sponsor the United Nations' joint statement that condemned violence against the LGBTQI community. And it signed the U.N resolution condemning countries that deliver the death penalty for consensual same-sex relations – the United States, interestingly enough, has not signed it. The capital city of Kigali boasts numerous gay-friendly venues with Nyamirambo being the most LGBTQI-friendly part of the city.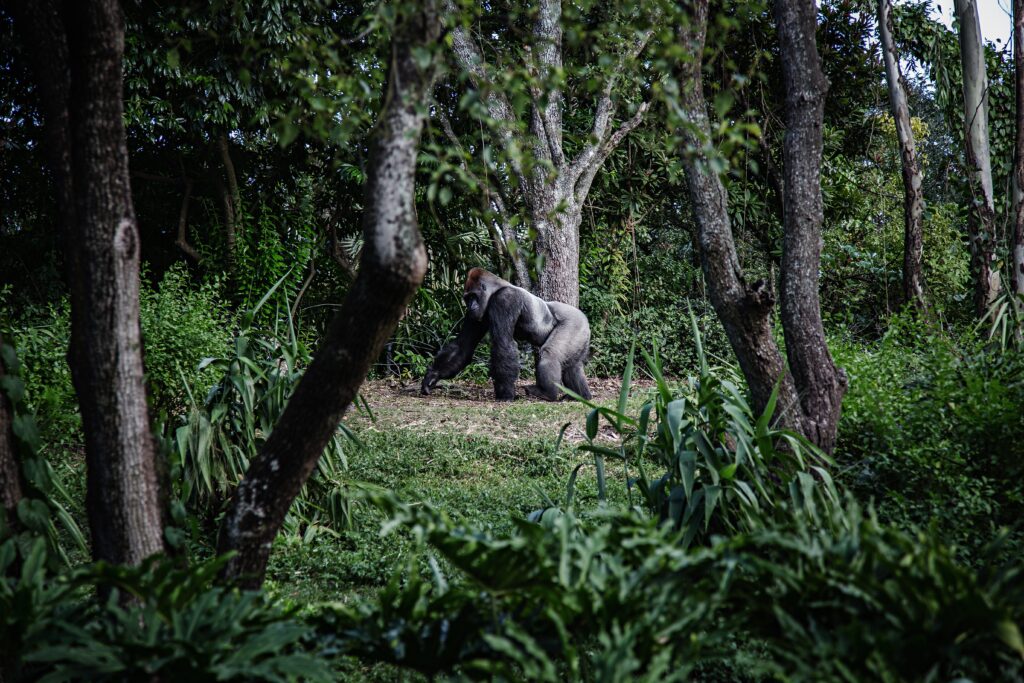 I don't normally write about LGBTQI topics, so please kindly let me know if my terminology is incorrect. Please also tell me about your experiences as an
LGBTQI traveller in Africa, so that I can update this post, which is based on the most recent news reports as well as research conducted by human rights groups.
If you enjoyed this post, please PIN it for later!