The clock tower in Dambulla graciously welcomed me upon my arrival. Dambulla was to be my base over the next few days. In Sri Lanka main streets carve their way through the middle of town. They are named after the biggest city they lead to, so as to remind travellers of where they have come from and where they are headed. After finding accommodation and leaving my backpack behind, I took a local bus along Sigiriya Road for 30 rupees. After about 10 minutes of standing I managed to acquire a window seat from where I admired the passing landscape. Forty minutes had passed before I reached my desired destination: a t-junction it seemed. I wasn't convinced, however upon disembarking Sigiriya made herself known from behind the tree branches. She rose sharply out from the flat plains, affectionately embraced by a moat.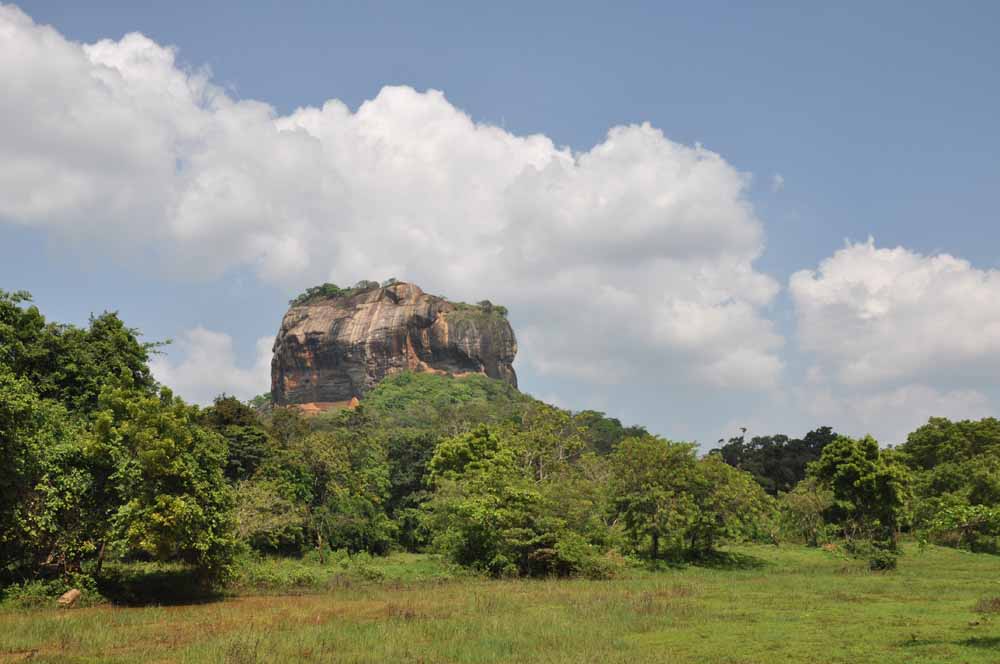 Sigirya's height is almost as impressive as its history. It stands at 370 metres above sea level. The rock and its caves have been inhabited since prehistoric times. It is the hardened, magma plug of an extinct volcano that eroded away over time. Local folklore suggests that this rock was once the royal playground of King Kassapa, however recent archaeological discoveries suggest otherwise: that it served as a monastery for Buddhist monks predating King Kassapa by a few centuries. Ascend the summit after entering through the lion's gaping mouth, which sadly only appears in your imagination today, as with time it has been worn away by erosion. The stairs are found between two large lion paws and Sigiriya means 'Lion's Rock' in Sinhalese. These days tourists are aided by steps carved into the rocks and steel stairways with handrails.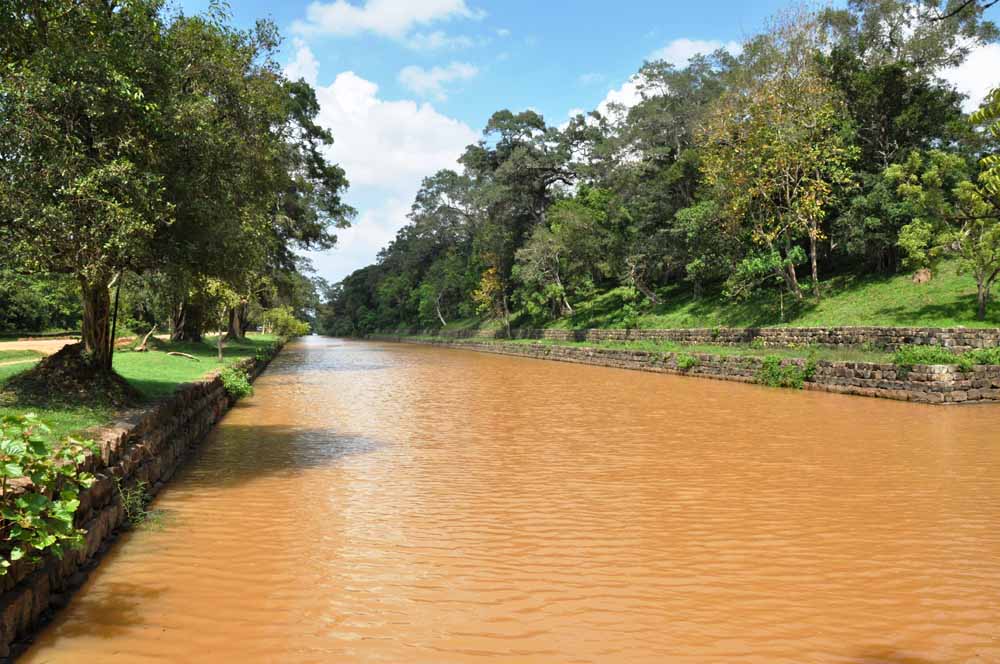 Walk along the Mirror Wall, about midway up the rock, and admire the frescoes, which depict a large-bosomed female believed to be Tara – a Buddhist goddess. The inscriptions have been deciphered and published by scholars of Cambridge University.
Sigiriya was mysteriously deserted in the 14th century and largely remained that way until it was discovered in 1898. Since that time it has received much attention from the archaeological community as well as international and local tourists. Not only is it a UNESCO World Heritage Site, but it has been also been declared the 8th wonder of the world. The palace's ruins and pools are at the summit, which is flat.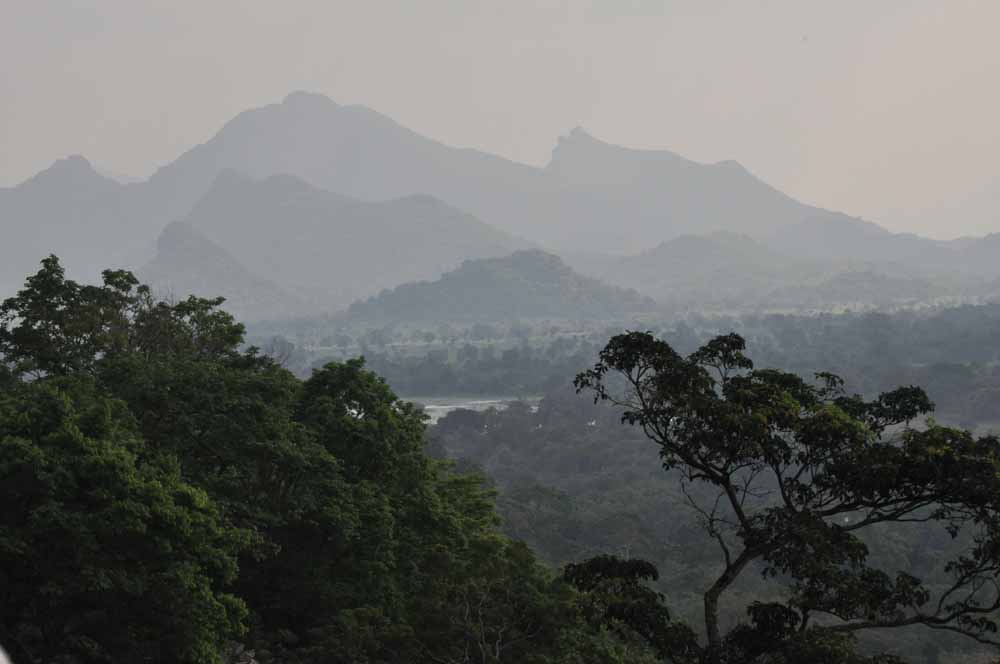 A magnificent 360 degree panoramic view of the settlement of Sigiriya is seen below. Visitors revel in the sights on offer. The luscious royal gardens are mostly symmetrical and comprise of moats, wells and long stretching ponds. Certain ponds house a specialised irrigation system, which makes use of gravity and pressure. Far off dagobas are perched on the horizon, among the surrounding mountains, like birds resting on power lines.
After I descended, there was a man charming tourists by agitating snakes near Cobra Wall, which is shaped like an upstanding cobra with its hood inflated. When the snake charmer got off the tree trunk he was sitting on and pulled out a boa constrictor that was my cue to continue with my explorations.