This is post is about the second two of our roadtrip to Gyeongju, here is Gyeongju: The Gorgeous (Part 1).
On Sunday morning we rented bicycles so as to explore the city at our leisure. Our first stop was Tumuli Park where we explored the royal tombs. They are comparable to Egyptian pyramids, just smaller in size. The king's wooden coffin, which faces east to west is covered with boulders and stones. The cracks are filled in with clay to prevent rainwater from getting inside and then the mound is covered in grass.  The boulders are placed in such a way that the walls collapse if grave robbers try to dig out the treasures.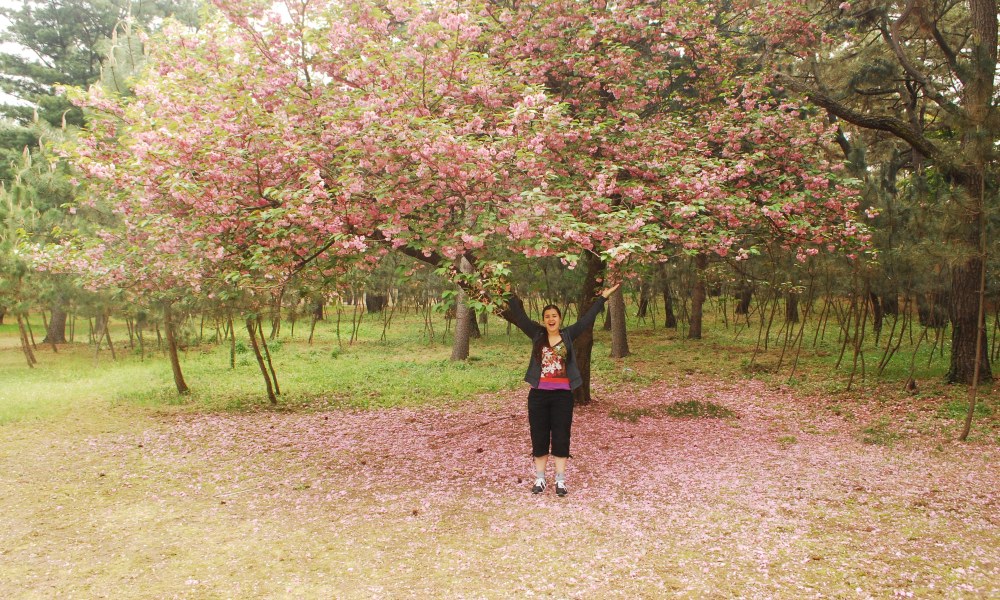 Cheonmachong or the 'heavenly horse tomb' is one of the most famous Korean royal tombs. When it was excavated in 1973 it contained 11,500 artifacts and was dated back to the 5th century AD. The tomb is 47 metres in diameter, 157 metres in circumference and 12.7 metres in height. Its name derives from a famous painting of a 'flying' white horse, which was painted on the king's horse saddle flap. The horse is the Korean equivalent to Pegasus: it has eight legs and what appear to be wings on its feet and is National Treasure no. 207. The tomb also yielded many other treasures including a gold crown decorated with jade beads. It is one of 10 fully golden crowns in the world and weighs more than one kilogram. The royal chamber also contained gold bracelets and rings – one for every finger of the buried king – iron kettles, pottery and a 98-centimetre-long sword.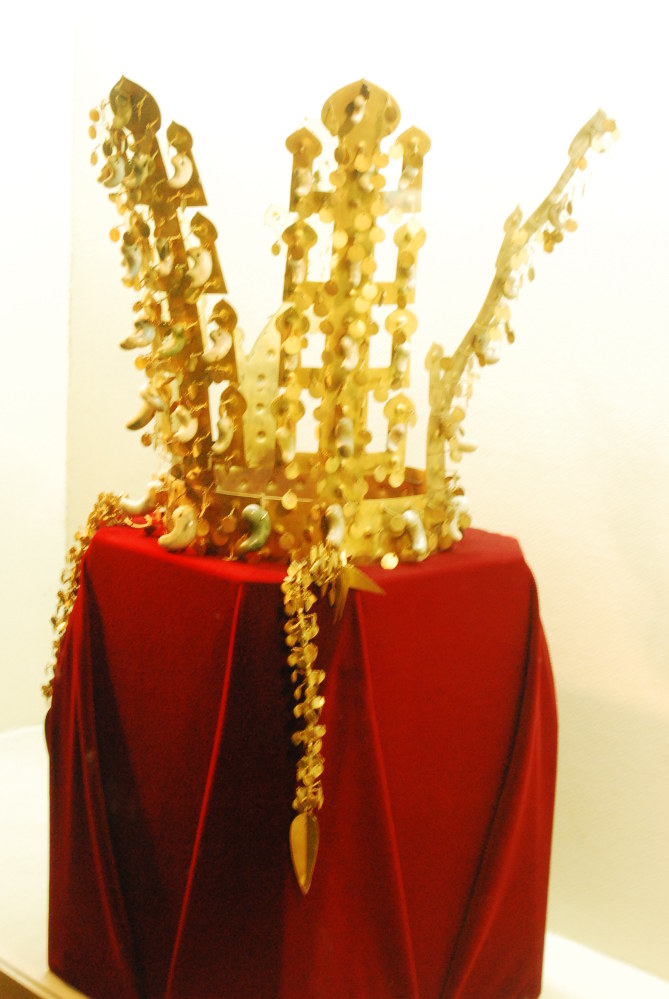 Afterwards we cycled to Bulguksa Temple, visiting many other interesting places along the way. The route was recommended by the owner of the hostel, who assured us that it was 'do-able'. He seemed to say this in a very casual manner and failed to mention that the temple is situated on top of a mountain. Kilimanjaro, I think it was. He appeared shocked that it had taken us so long to complete the entire route, when we returned more than eight hours later, and this was after we each crammed our bicycle into the backseat of a taxi on the way back.
Bulguksa Temple was built in 525AD and is Historic and Scenic site no. 1. It was built as a temple where queens could pray for the welfare of their husband's kingdom. There are 33 stairs leading up to the temple, which represent the 33 stages of Buddhist enlightenment. These bridge-like stairways symbolically connect the mundane world below to the world of Buddha above.
The two pagodas in the temple's courtyard – Dabotop and Seokgatap – face from east to west. They skillfully balance square, octagonal and circle shapes in a single design.  They are national treasure no. 20 and 21, respectively. Dabotap is highly ornate and symbolises the complexity of the universe. Its complexity is balanced by the simplicity of  Seokgatap. They are said to be manifestations of the Buddha's simultaneous contemplation and detachment from the world.
With our bellies filled with Ssambap, our knapsacks full of red bean pastries and our camera memory cards now empty, we headed back to Seoul – only to await our next adventure.