Gyeongju was the capital of the Silla dynasty in Korea for over one thousand years (57 BC – 935 AD). It's not surprising that it's called the 'museum without walls' as it houses a wealth of ancient artifacts and natural treasures. It is one of the most popular tourist destinations in South Korea.
My two co-workers, Justin and Kevin, and I arrived in Gyeongju on Saturday afternoon after a four-hour train ride from Seoul. We dropped off our bags at our Korean home stay and headed for the nearby bus terminal so as to hike Namsan. We waited and waited and… n-o-t-h-i-n-g. We began to wonder whether we were on the wrong side of the road. We crossed the road and found that we had been on the correct side of the road. "So? Where are all the buses?" We soon found out that it was lunch time, which didn't concern us too much as we assumed that another bus would arrive shortly. "No, no," we were reminded, "this is Gyeongju, NOT Seoul, all the bus drivers take a lunch break at the SAME time!"
Finally after arriving at the national park we followed the instructions on one of the large, hiking billboards on how to stretch appropriately. Koreans are very organised, you see, they don't fool around, when they do something, it's always to the max. Don't expect to see Koreans hiking in shorts and an old t-shirt, you'd be very mistaken there. They come with the whole kit: walking sticks, sun visors, brand name clothes, hiking shoes, expensive backpacks, which probably come fully equipped with a fire-making kit, flares, mosquito repellent, and possibly a blow-up water raft too. You get the picture, they come fully prepared for all eventualities. To illustrate my point better, here's a cartoon from Roketship (with permission from the cartoonist, Luke Martin).
The hike was absolutely breathtaking (in all senses of the word), we walked among many Buddhist sculptures, rock face carvings and pagodas. They were truly a sight to see. When we neared the peak we reach a small little Buddhist temple overlooking the entire valley. I felt so humbled and thought that this was a beautiful place to honour nature's beauty. Those stretching exercise we did before our climb really did the trick because despite the fact that we hiked for six hours on and off, the next day I wasn't feeling too bad.
Anapji pond was our final stop for the day. Anapji Pond was part of the King's pleasure garden. When it was drained in 1975 to be repaired workers found submerged treasures, which had been there for centuries. The best time to see it is at night when it is beautifully illuminated and the reflection shimmers in the pond.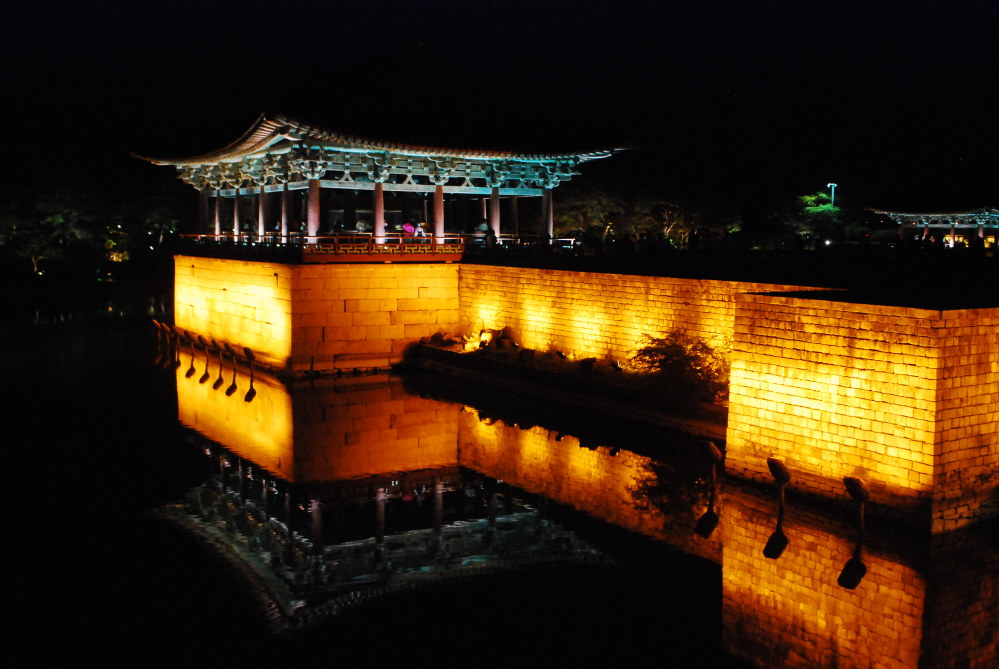 The same goes for Cheonmseongdae Observatory, which means 'star-gazing tower' in Korean. It dates back to the 7th century and is the oldest astronomical observatory in East Asia. This bottle-shaped tower is built from 362 pieces of granite, which are believed to represent the 362 days of the lunar year. Twelve of the stone layers are below the window level and 12 are above. These levels represent the months of the year. The observatory 5.7 metres wide at its base and 9.4 metres high. The king employed astronomers to make predictions regarding the welfare of his kingdom: agricultural developments, celebrations, wars and festivals. The stars were believed to dictate many aspects of daily life and shaped people's perceptions of life and the universe. It's understandable why many Koreans still believe that the exact time of birth for each person is closely governed by the heavens.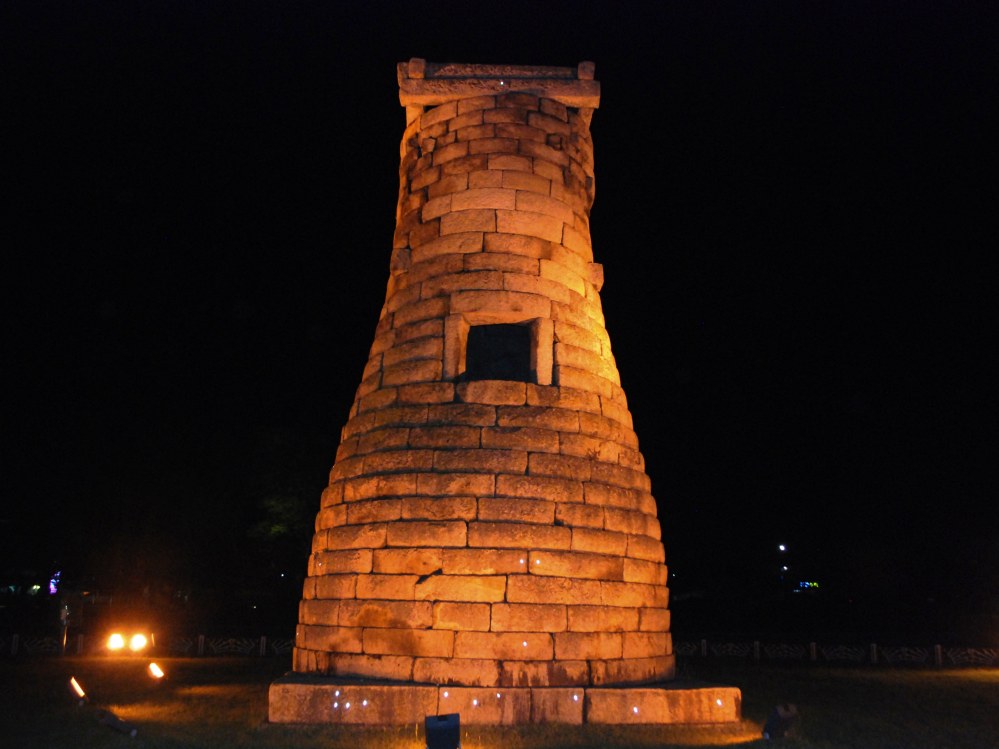 Read my second post about our stay in Gyeongju here.