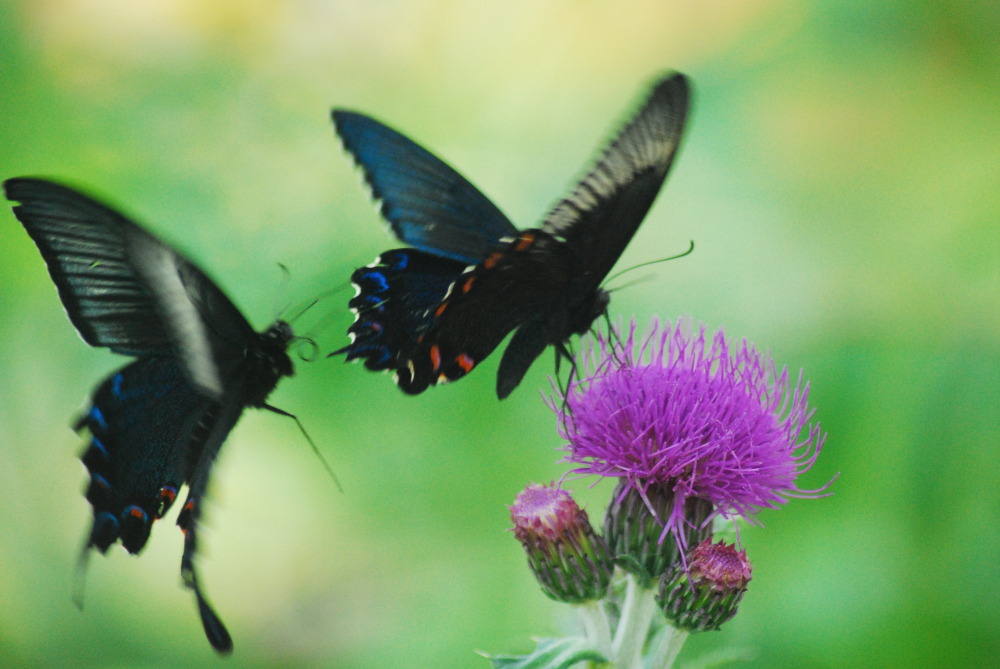 [This post was updated in February 2019] One of the first things you'll learn about me can be summarised in this very simple mathematical equation: Me + butterflies = heaven! Let me explain: in Polish motyl means butterfly and my surname just so happens to be Motylska. So, I have a justified and healthy obsession with all things butterfly.
I travelled over 700 kilometers in a single day to experience what the annual Hampyeong Butterfly Festival has to offer. While at the time (in 2010) I paid KRW8 000 ($80) for a return Express Bus, today (in 2019) you'll pay between $38-52, when booking on the Integrated Express Bus Website. All of it was totally worth it, considering my butterfly proclivities!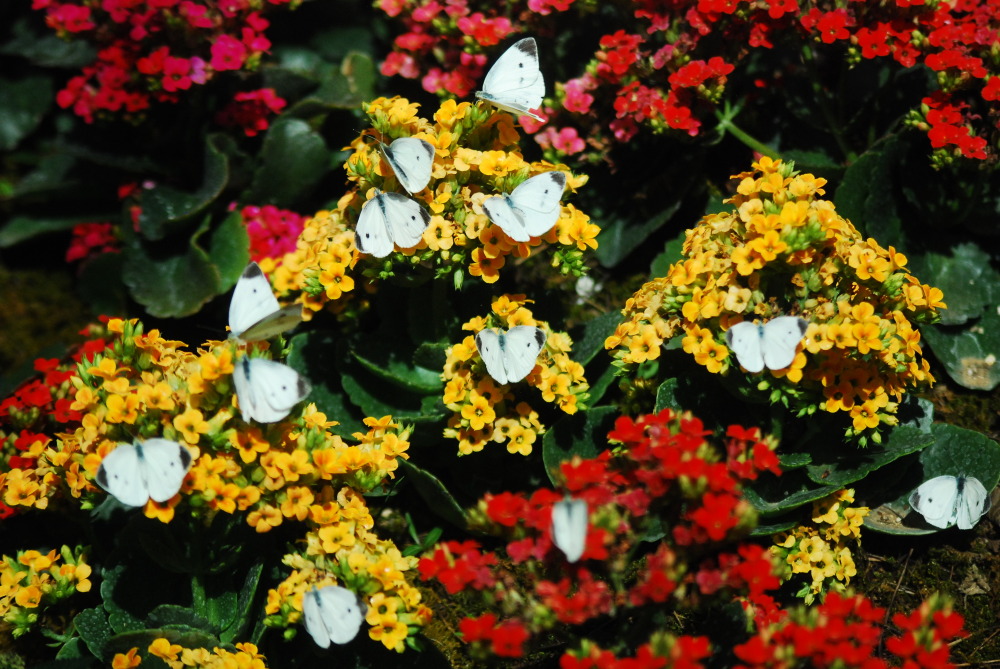 When I arrived in Hampyeong I realised that the festival, which has been going strong since 1999, was possibly started in an attempt to spark some new life into this quaint, agricultural village. I walked around Hampyeong for an hour or so and only saw two traffic lights. The traffic conductor, who took his role very seriously, would not allow pedestrians to cross the road on a red light, this despite the fact that there were not (m)any cars around. The annual festival is quite possibly what sustains the town, I thought to myself, and it seemed like a very big deal to the locals. During the festivities the town and neighbouring region are decorated with all kinds of butterfly motifs, lights, fluttering wings, flowers and the usual kitschy decorations that Koreans love so much, bless them.
The Hampyeong Butterfly Festival aim is to promote eco-tourism across South Korea – something that I am rather fond of (you can tell by reading this post about being a Responsible Traveller). Back in 2009, the festival attracted around 500 000 visitors. It is Disneyland for entomologists, insect lovers and the perfect destination when travelling with children.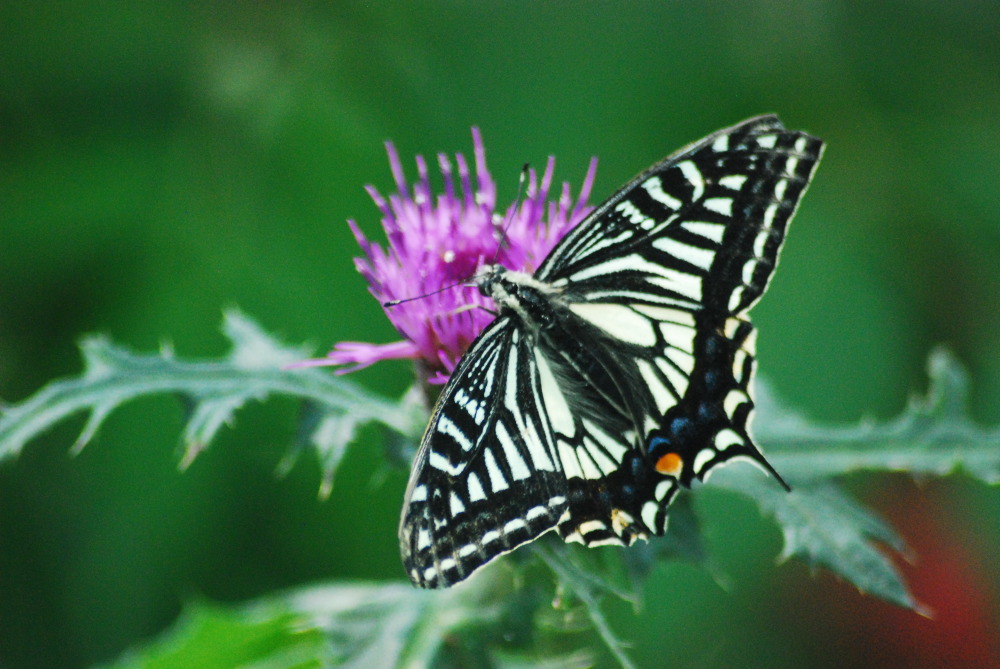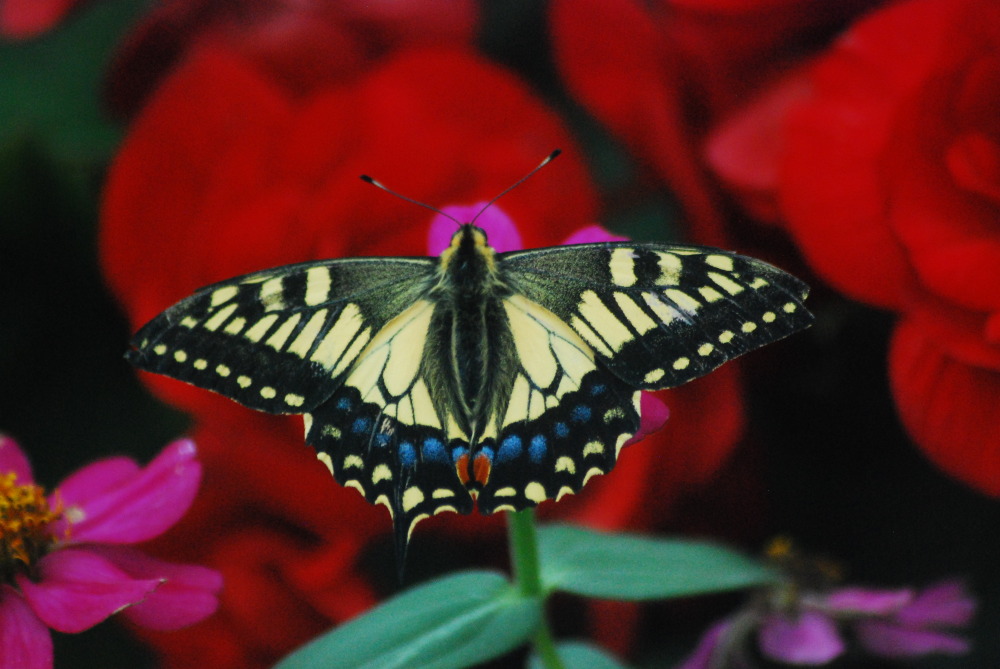 At the time, I could already get by fairly easily in Seoul on a handful of Korean phrases interspersed with the odd English word. But in Hampyeong, which is quite remote, my Korean – even though it was accompanied by my energetic hand gestures and miming, wild pointing and exaggerated facial expressions – didn't bring me much luck.
I'm sure that with the rise in popularity of the festival things have changed, but for the first time at the beginning of my two-year stay in South Korea I experienced the reality of being lost in a realm of incomprehensibility. Seoul seems to have cultivated its own Konglish dialect, which doesn't seem to be understood by the southerners, or perhaps they just wanted to have a bit of fun with me.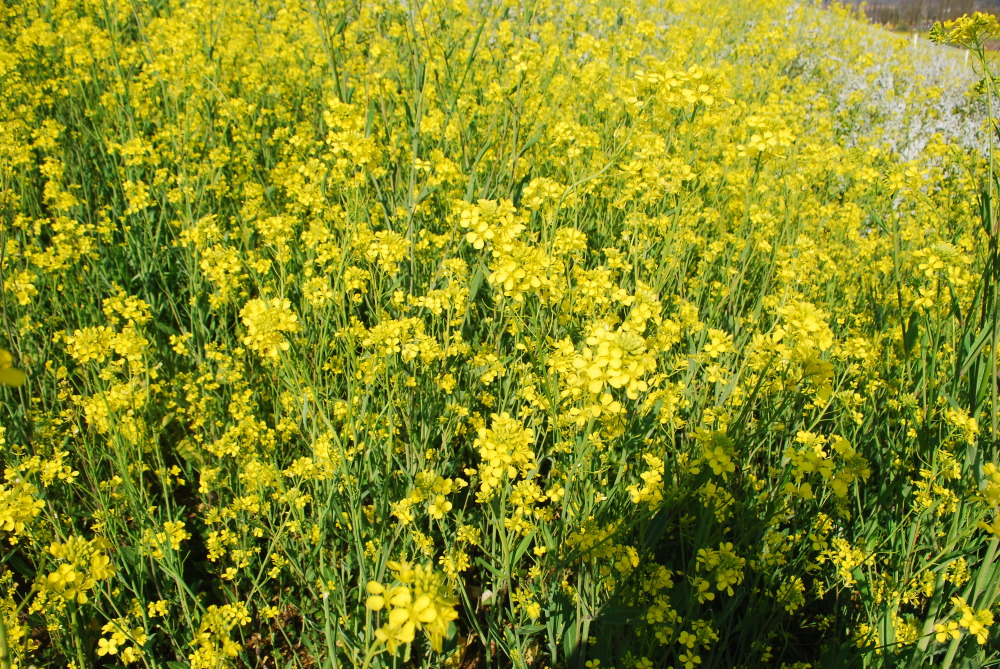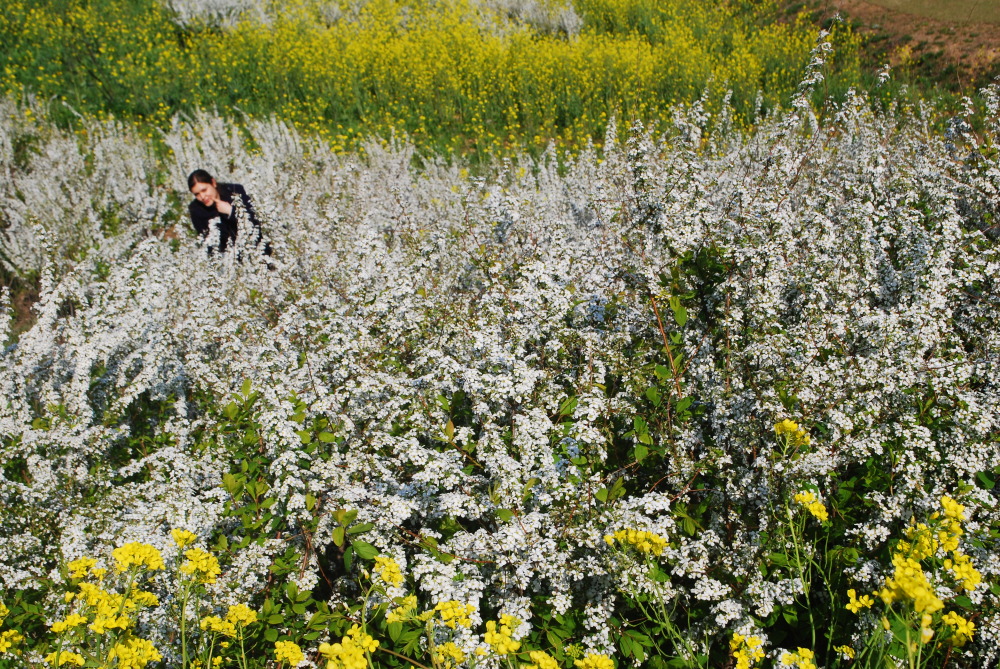 The highlight of the Hampyeong Butterfly Festival was frolicking in the canola fields and walking among the butterflies, which were in a large outdoor tented garden. This is a lovely spring-time festival for family travel, what with the butterfly-shaped swimming pools, landscaped flower gardens and cactus garden and interactive insect displays.
There's so much to explore across the 11 exhibition centres that display varies species of creepy crawlies and plants. You can easily spend an entire day here, and should. I could hear by their laughs that children enjoyed the amusement park rides, as I walked around the food stalls.
One of my most memorable moments was being called onto stage after watching a traditional Korean dance and being asked to mimic the moves. Little did they know that I am a dancing pro! I must have exceeded their expectations of how well a foreigner can pull off some traditional Korean dancing moves because they gave me a 500 gram bag of rice for my efforts. Aaahhh, you've got to love Koreans and the very practical nature of their gift giving and prizes: at least it feed me for the next few weeks.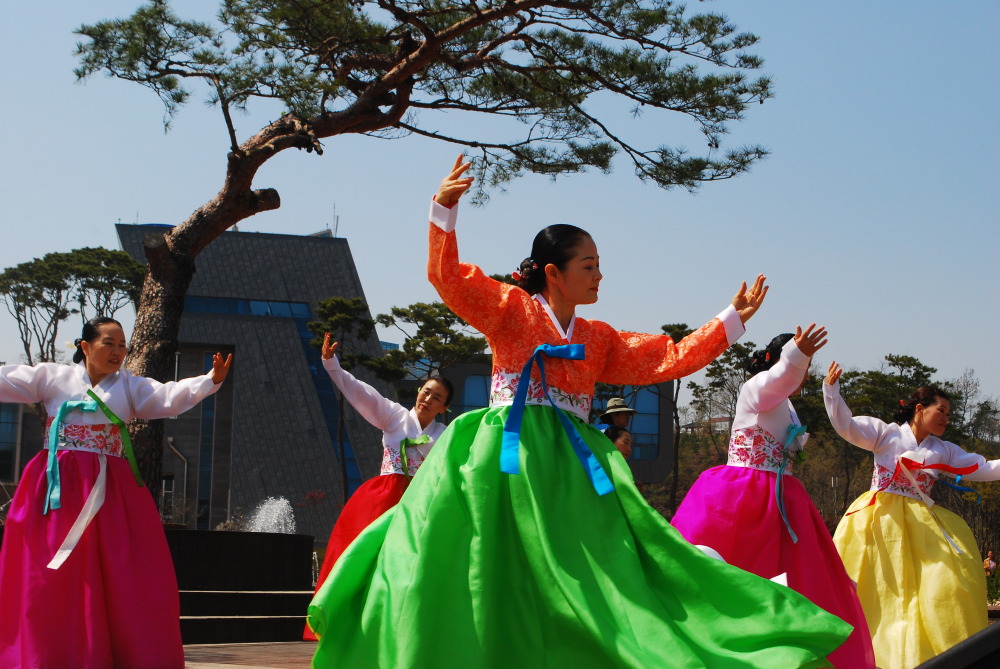 When does the Hampyeong Butterfly Festival take place?
The annual Hampyeong Butterfly Festival has been taking place each year around late April and early May since 1999. This year it celebrated it's 20th anniversary.
Travelling to the Hampyeong Butterfly Festival
Here's the address of where you want to get to: 27, Gonjea-ro, Hampyeong-gun, Jeollanam-do. The festival takes place at the Hampyeong Expo Park Area, Ecological Wetland at Hwayang Neighborhood Park. And here is the address in Hangul (Korean) should you want to ask for directions: 전라남도 함평군 함평읍 곤재로 27.
If you get lost, lose your way or need assistance you can call the very useful 1330 Travel Hotline from a local (Korean) number to ask for assistance in English, Japanese or Chinese: +82-2-1330.
If you're travelling from Seoul, take a bus to Hampyeong from the from Central City Bus Terminal, which you can find along the Honam Line. Here's the address: 190, Sinbanpo-ro, Seocho-gu, Seoul. And here's the address in Korean: 서울특별시 서초구 신반포로 190 (반포동). The journey is 315km and the bus ride takes about four and a half hours. Once you arrive at the Hampyeong Bus Terminal, walk 200m towards the Court Office (법원, 등기소). Next you'll turn right at the three-way intersection and walk for a further 100m further. From here you should be able to see many signs pointing you in the direction of the Hampyeong Expo Park.
The locals of this village are exceptionally friendly, as are most Koreans by my experiences, so don't shy away from asking for help and directions. If you encounter language barriers just mimic the fluttering wings of a butterfly. Or repeat the words 나비 'Nabi', meaning butterfly over and over again. But rest assured that just about any 외국인 (that is 'foreigner' or 'we-gug' in Korean) arriving in Hampyeong around the festival dates will surely automatically be directed to the festival grounds.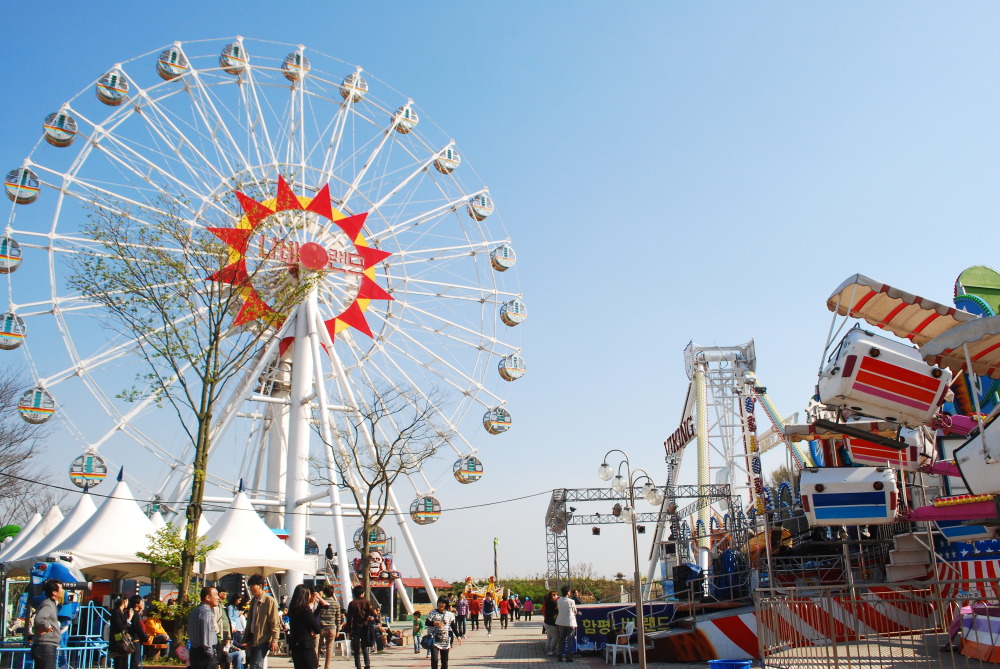 Where to stay when visiting the Hampyeong Butterfly Festival?
There are two really delightful AirBnb options just outside of Hampyeong, along the western coastline that stand out. There are many more options in Gwangju from basic private rooms to traditional Korean houses that can host many people at a time.
There are a number of listed hotels in Gwangju (about 30km away), if that's more your kind of vibe. Hotels.com has the best and most diverse listings based on my research.
How much should I budget for the Hampyeong Butterfly Festival?
Entrance to the Hampyeong Butterfly Festival: Adults KRW7 000, Teenagers KRW5 000, Children and Seniors: KRW3 000.
Accommodation ranges from around KRW12 500 (US$11) for an AirBnb in Gwangju on the very basic and budget end, with the average cost hovering at around KRW38 500 (US$34), and up to around KRW80 000 (US$70).
Hotels in Gwangju average around KRW80 000 (US$70), though there are numerous cheaper and more expensive options.
The cost of bus tickets varies depending on the class and duration of the trip and whether or not it is a day or overnight bus. Expect to pay from KRW21 400 (US$19) to KRW28 700 (US$25.50) when booking on the Integrated Express Bus Website.
Naturally, make sure you budget for food, drinks and perhaps a few souvenirs.
If you enjoyed this post, please PIN it for later!