While on holiday on Jeju Island, I couldn't resist the chance to visit Udo Island for a day trip. This smaller island is named after its shape (it resembles a sleeping cow) and is located on the east coast of Jeju, only a 15-minute ferry ride away, which only cost KRW 3,000.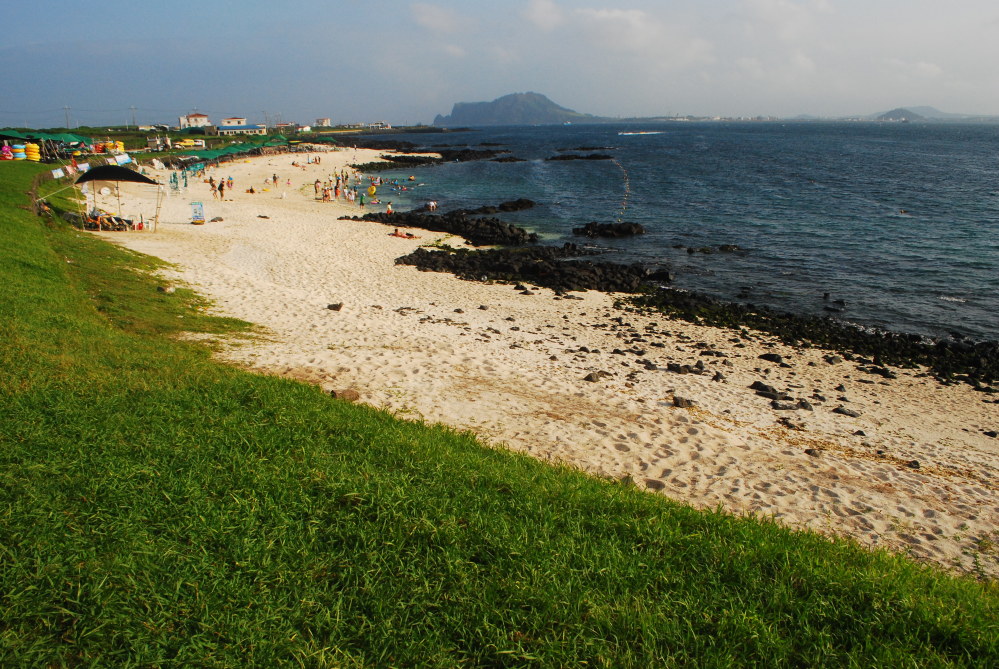 The four of us rented a two-seater golf cart (taking turns with who would sit in the back) and 'sped' around Udo Island in the hope of seeing as much as we could in two hours. And by 'sped' I mean we were going 40km an hour with the foot to the ground. We visited the island's famous white lighthouse. I gave the door a push, but it wouldn't budge.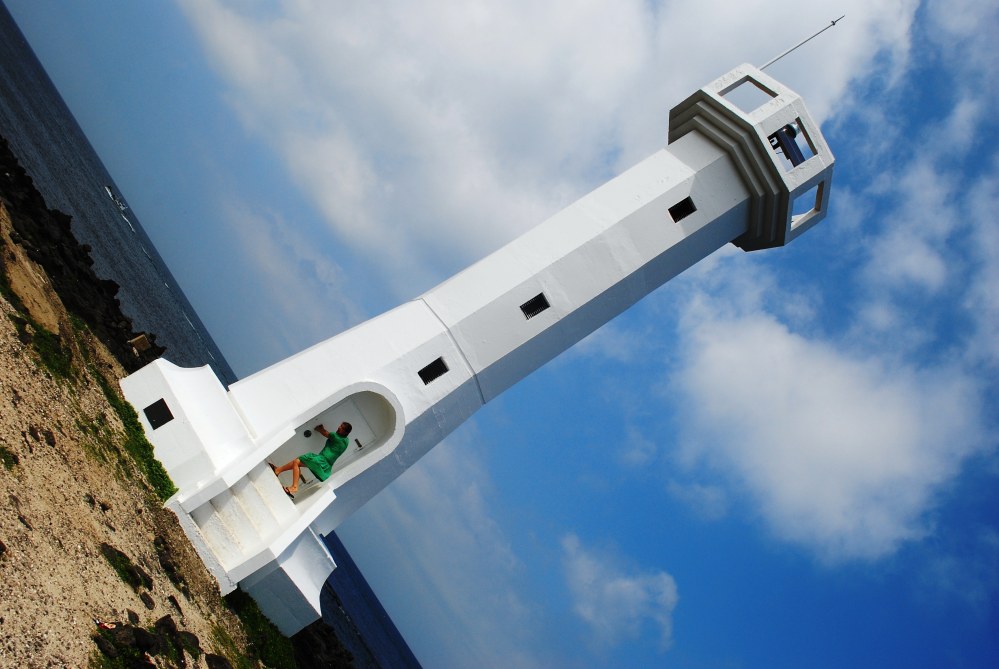 We also saw the haenyeo statue on the beach. Both islands are well known for their 'haenyeo' or sea women. These older women free dive, that is without scuba gear, to collect abalone and conch shells on the sea floor, which they sell to the public. They are commonly the breadwinners of their households and have passed down this tradition to their daughters. The matriarchal family structures are a long-established cultural aspect, which is typical to Jeju and Udo Island's rural, coastal areas. We witnessed the rural lifestyle of the agrarian locals, who seem unaware that time seems to have come to a peaceful stop on the island.
Due to their physical isolation from mainland Korea, Jeju and Udo Island have developed a distinct culture and dialect. The most ubiquitous artifacts of  Jeju island are undoubtedly the stone grandfather statues that are carved from volcanic rock. Bangsataps are as ever present on Udo Island as neon lights are in Seoul. These small, round towers (seen in the photograph below) are made by balancing stones one on top of another. They are built according to the theory of divination and are believed to protect the people of the village from bad luck. After we returned the golf cart we took some time to relax on the beach. And then it was time to bid farewell to this quaint little island and all its charming appeals as we headed back to Jeju Island.